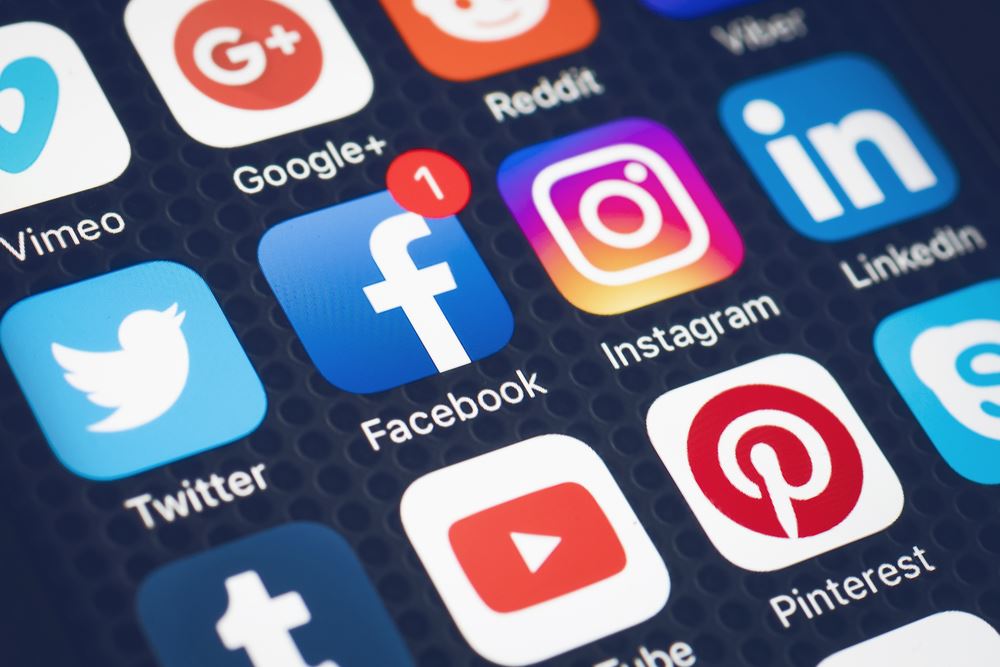 About nine out of ten advisors say that social media is an important part of their marketing, but fewer than half say they have a formal marketing plan to support their social media efforts.

Travel Market Report's "Outlook on Social Media" survey queried travel advisors about their social media marketing habits, and found that 42 percent of travel advisors said they have a formal social media marketing plan, as do 43 percent of travel agency owners/managers.

TMR's Outlook on Social Media. Photo: Travel Market Report
The most often stated objective of using social media is to obtain new customers, said 87 percent of advisors responding to the survey. Following that were marketing to existing customers (77 percent), and building awareness (75 percent).

As a result of their efforts on Facebook, 61 percent of advisors surveyed said they are obtaining 1-5 bookings a month, while 10 percent said they generate between 6-10 bookings a month, and 20 percent said they are obtaining no bookings.
"A social media marketing plan is only effective if you are clear on your target market and overall business objectives. I see too many travel professionals engage in social media because they feel they 'have to' but don't have a strategy," said Vanessa McGovern, EVP of business development and strategic partnerships at the Global Institute for Travel Entrepreneurs (GIFTE).

But, success "boils down to understanding your ideal client and curating content that is relevant to the platform," she said. Facebook is ideal, because it is "the largest aggregator of marketing intelligence on the planet, and as a small business owner, harnessing that power is gold!"

You can't manage what you can't measure
Generally, however, advisors and their agencies are not using Facebook's analytics tools to measure their content to find those gold nuggets. According to the Travel Market Report survey, 48 percent of travel advisors do not use analytics, and the same is true for 39 percent of agencies.
"That is so typical," said Myrna Arroyo, marketing consultant and owner of Baton Rouge, Louisiana-based Pepper Inbound Marketing. "People use social in their personal life for fun, so it feels like they know what they are doing. But the reality is, advisors need to measure."
Arroyo pointed to how the Travel Market Report survey showed that, of the respondents producing $25,000 or more in sales from social media, 59 percent said they have a social media marketing plan.

Agents should make time to look at their Insights page. Photo credit: Facebook
Facebook Insights, which comes with a Facebook business page, can provide a rich set of data about which types of posts are generating the kind of engagement that could capture sales leads for a travel advisor, noted Nick Borelli, a social media consultant based in Cleveland, Ohio, who works with small- and mid-sized businesses.

Agents and agency owners should try to schedule regular time into their weekly calendar to at least take a cursory look at their Insights pages, to see how followers are interacting with their posts, he advised.

"It doesn't take more than a few minutes to glance through to see when your audience is online, what their age is, their gender. You can see what types of posts are the most engaging, if people want controversial posts or educational information; whether opening up and being authentic is working. A few simple indicators can help you make better educated decisions, helping you better shape the time you spend on Facebook," said Borelli.

Advisors should understand which posts are most popular, based on attributes like the length of a post's text, whether it was a picture or a video, or the call to action. This way, an advisor can test and replicate the most successful content types and create a more strategic marketing plan – potentially including paid ads.

What is holding travel advisors back?
Small business owners participating in other surveys typically list a number of reasons why they do not leverage analytics, including the difficulty of establishing a correlation with sales and/or return on investment (ROI), or not having enough time to prioritize it. Others believe agents simply do not find studying data to be an interesting activity.

"Nobody becomes a travel agent to perform data analysis or become an expert in Excel," Borelli said. "But it's something you have to do."
Borelli and other social media experts recommend that advisors struggling with using Facebook Insights should start small. "Get into the habit of not guessing what your followers are doing and why. Make yourself accountable to your audience, and learn their wants and needs," he said.
Arroyo suggested hiring someone who can set up automated reports and walk the agency owner/advisor through them the first few times.
For the "Outlook on Social Media" survey, a total of 945 readers of Travel Market Report responded to the online questionnaire via SurveyMonkey, with 52 percent identifying themselves as travel agent/advisors, 36 percent saying their roles included both owner/manager and advisor, and 12 percent saying their responsibilities were limited to ownership or management. The respondents averaged 12.8 years in the travel industry and reported $1.3 million in annual leisure travel sales.
The study was sponsored by Royal Caribbean International, Celebrity Cruises, Silversea Cruises and Azamara Club Cruises.