In Memoriam: Pat Blassie, the Founder of St. Louis' Altair Travel
by Daniel McCarthy /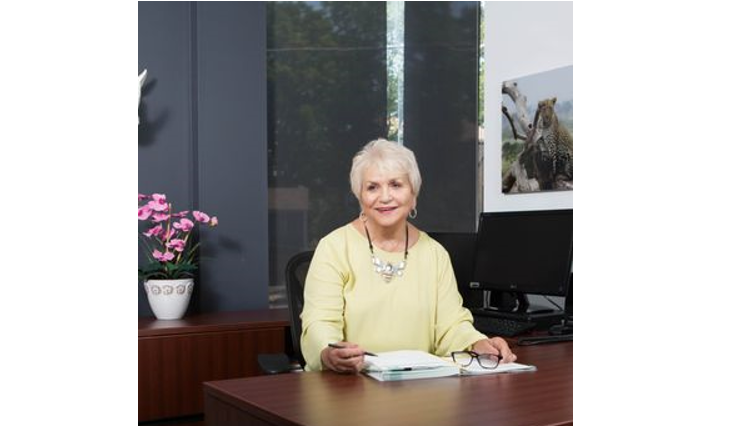 Pat Blassie, the longtime president and founder of a St. Louis powerhouse travel agency, Altair Travel, passed away over this past weekend. She was 81 years old.
Blassie was born and spent her life in St. Louis. It was there that she founded Altair Travel and Cruises, a business she ran as president and owner for more than four decades.
Blassie built the business into one of St. Louis', and the Midwest's, powerhouse agencies—it now employs more than 50 travel specialists and includes Haylye Lux, her granddaughter, and Angie Markway, her daughter, who both now work at the agency.
Blassie was known not just for her professional reputation, but also for being a valuable member of the St. Louis community. The Brentwood Spirit, a local publication that covers Brentwood, Mo., wrote about Blassie's career in a piece from 2013, describing how she got into the business after retiring from the insurance industry, a move she made to raise her new daughter. She would jump into travel a few years later, entering the industry without any experience and building the reputation and legacy that she leaves today. This week Markway told the McGraw Show, a local radio show in the St. Louis area on 550 KTRS which Blassie was a frequent guest on, that "I am lucky to be able to have been her daughter, but I am also lucky to be able to work with her the last 15 years."
"What she taught me, what she taught Haylye, is priceless," she said. "The way she sees the good in people, the way she sees the good in the world. I think that's what made her so successful. She loved traveling. She loved going to new places, traveling with new people, getting to know those people and getting to know what they were all about."
Tricia Wolf, the vice president of field sales at Oceania Cruises and a Missouri native, knew Blassie for 20 years. She told TMR that Altair was one of the first travel agencies she called on and "she welcomed me and Oceania Cruises into her office."
"We have traveled together several times throughout the last 20 years. We actually saw each other more around the world than we did in her office. Pat has always been an advocate for traveling and learning new things. She was always willing to try something new no matter what the request was," she said.
"Whether we were discussing business in her office or traveling the world or having dinner at her favorite restaurant down the street, she brought comfort to all who knew her," Wolf added. "She was always true to herself and a great friend to many. We will miss her dearly and all the support she provided her team, business partners, and her family and friends."
Nancy Bennett, the senior vice president of global sales at TRAVELSAVERS, told TMR that "Pat was truly an icon in our industry and a strong role model for women in travel. Her passion and dedication will be sorely missed by many as she leaves an indelible mark on the travel industry that will be remembered always."
Clint Moebes, another Missouri native and executive at CALM Cruise and Travel, told TMR that "Pat Blassie was a wonderful travel advisor, businesswoman, and colleague, admired and loved by so many, especially in the St. Louis area."
"Her integrity and respect for her colleagues, clients, and friends was unsurpassed," he added. "But most importantly, Pat was a dear friend and a fighter who will be sorely missed.