Lacking Votes, Frontier Asks for Another Delay for Spirit Merger Approval
by Daniel McCarthy /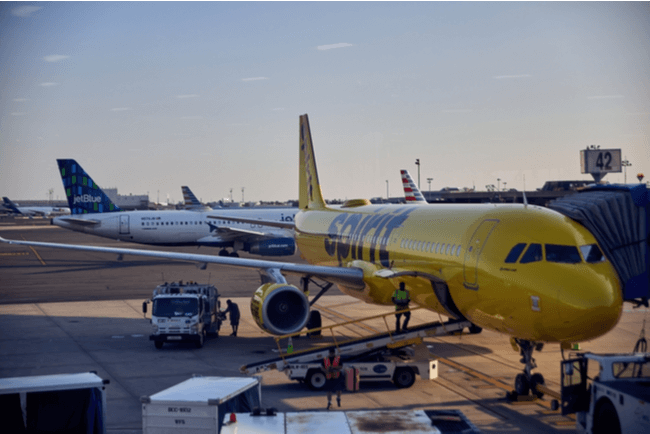 Frontier Airlines is asking for another delay on a shareholder vote to approve the proposed merger with Spirit Airlines.
In a letter sent to Spirit CEO and General Counsel on Sunday and made public this week, Frontier CEO Barry Biffle asked for the shareholder vote, currently scheduled for this Friday, to be delayed. Frontier is asking for the delay seemingly to garner more support for the Spirit deal amid a bidding war with JetBlue.
"We still remain very far from obtaining approval from Spirit stockholders based on the proxy data we received as of July 8," Biffle wrote in his letter.
Biffle and Frontier want the vote delayed to July 27 to drum up more support for the deal, which has been hanging in the balance since the original announcement since JetBlue made a competing bid public in April. JetBlue's deal, which is now a $3.7 billion all-cash takeover according to CNBC, remains significantly higher than Frontier's, now a $2.6 billion cash-and-stock combination, but carries some regulatory approval issues.
Spirit's Board of Directors had voted unanimously against the JetBlue offer in May, telling shareholders that the offer "is NOT in the best interests of Spirit and its stockholders" because of "substantial regulatory hurdles" that would make the deal "not reasonably capable of being consummated."
In particular, Spirit said that JetBlue's Northeast Alliance with American Airlines, which was heavily expanded over the past two years particularly out of New York and Boston, will make it incredibly difficult to gain the regulatory approval it would need for the deal to go through.
The future of Spirit, one of the U.S.'s most well-known low-cost carriers, remains unclear. If the merger with Frontier goes through, the combined passenger count from 2019 would have put the merged company at about the same passenger count as JetBlue, which is currently the 6th largest carrier in the U.S.