Report: JetBlue Airways Puts in Bid for Spirit Airlines
by Daniel McCarthy /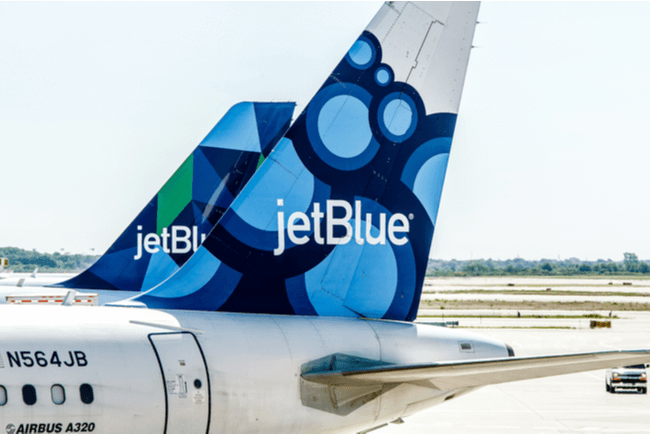 Earlier this year, reports broke that low-cost carriers Spirit Airlines and Frontier had reached a deal to combine forces, merging to create a carrier with an expanded network, larger fleet, and an aim to "democratize air travel" in the United States.
The deal was approved unanimously approved by both boards of directors of both companies and was expected to close in the second half of 2022.
However, things changed drastically on Tuesday as JetBlue Airways, the most notable low-cost airline in the U.S. has reportedly thrown itself in the mix.
According to a report in the New York Times, JetBlue has reportedly made an offer of about $3.6 billion to acquire Spirit. The report throws the previous deal with Frontier, which was reportedly a $2.9 billion cash-and-stock merger deal, into question.
The NY Times reported on Tuesday that JetBlue's offer is about a 40% premium to Frontier's offer.
Spirit, in its own statement, confirmed the "unsolicited" proposal from JetBlue and said it will "work with its financial and legal advisors to evaluate JetBlue's proposal and pursue the course of action it determines to be in the best Interest of Spirit and its stockholders."
According to the Bureau of Transportation Statistics, Spirit was the 8th largest North American airline pre-pandemic, while Frontier was the 10th largest. The combined passenger count from 2019 would have put the merged company at about the same passenger count as JetBlue, which is currently the 6th largest carrier in the U.S.
While there was an obvious fit in the potential marriage between Spirit and Frontier, the fit is less obvious with JetBlue. As the NY Times reports, "both airlines are heavily concentrated in the eastern United States" and Spirit and JetBlue have vastly different approaches to their customer and onboard experiences.
And while Spirit had said the move to Frontier would create "an aggressive ultra-low fare competitor" in the industry, JetBlue is already a major low-cost presence in air travel.
Just like the Frontier deal, the bid from JetBlue is still far from a sure thing. Regulatory authorities in the U.S. will still have to approve any purchase or merger and some lawmakers had already expressed concerns about the potential Frontier-Spirit deal.