Silversea Launches New Slimmed Down All-Inclusive Fare
by Daniel McCarthy /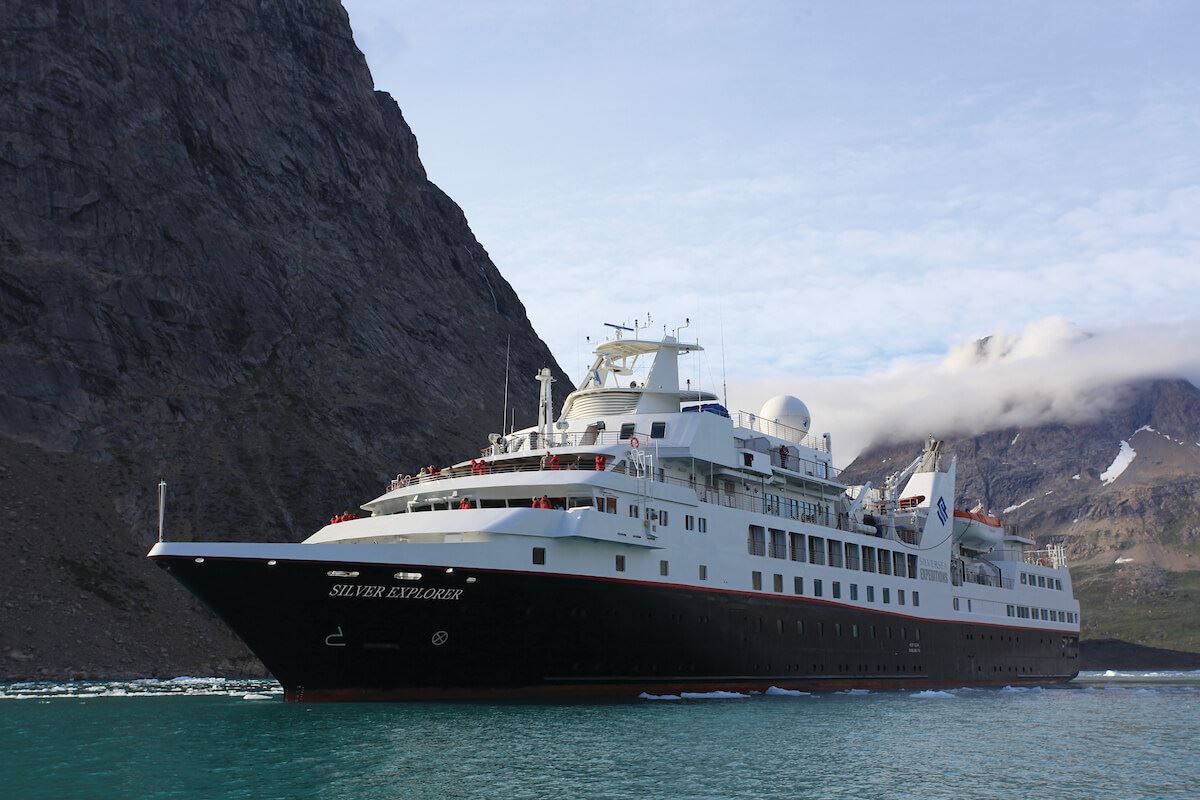 The luxury line, which already offers a Door-to-Door All-Inclusive Fare, is adding a new lower, all-inclusive fare that will allow cruisers to make their own pre- and post-cruise travel arrangements while still sailing under Silversea's signature fare.
The new fare, which Silversea has dubbed Port-to-Port, will not include air, hotel, and transfers, but will include all onboard amenities, services, and excursions. On average, the fares will run about 25% less than the Door-to-Door fares. The fares, which required a 15% non-refundable deposit, will only be available for a limited number of Vista and Veranda suites on select voyages.
In a statement, Silversea CCO Barbara Muckermann said that the new fare gives advisors the opportunity to build experiences catered to their specific clients.
"This gives our travel advisor partners greater ability to create the perfect travel experience for their clients -- whether those clients are seasoned luxury travelers or new to Silversea -- and thus increase their sales during Wave Season," she said.
Silversea will continue to offer the Door-to-Door fares, which is its most robust offering and includes roundtrip economy airfare, reduced business class air, or air credit; all airport/hotel/ship transfers, including new private executive transfers from home; pre- and post-cruise hotel night/s or hotel day-rooms; and luggage handling.
Those Door-to-Door fares will now feature a 15% refundable reduced depot (down from 25%) for all sailings through March 31, 2023, if booked by the end of February 2022.
The new Port-to-Port fares will be revised from time-to-time starting on February 28, 2022, according to Silversea.
Silversea will also continue to offer its Peace of Mind Cancellation Policy for new bookings made on sailings through April 30, 2022. That allows guests, booked with either fare, to cancel their booking and receive either a 100% FCC or a full refund "if the guest is prohibited from traveling to the vessel due to a governmental travel restriction, or should the guest or a member of their traveling party test positive for COVID-19 within 30 days of embarkation. See Silversea's Refund and Cancellation Policy for COVID-19 for details."
The move is just another in a series of moves that the industry has seen toward all-inclusive fares.
Windstar announced last month that it was adding a new all-inclusive fare, Celebrity Cruises made the move to an all-inclusive fare in November 2020, and Virgin Voyages opted to debut with all-inclusive fares. Other lines, like Explora and Atlas Ocean, have also come into the market with an all-inclusive fare upfront.
Many have seen the shift as both a boon for advisors and for consumers. The biggest questions coming from first-time cruise guests pre-COVID-19 all revolved around pricing, according to TMR's debut Outlook on New to Cruise, an inside look at the market for first-time cruisers from the perspective of the front-line sellers, the travel advisors (The report, sponsored by Royal Caribbean Group, which includes Celebrity Cruises, Royal Caribbean International, and Silversea, is now live on TMR here).