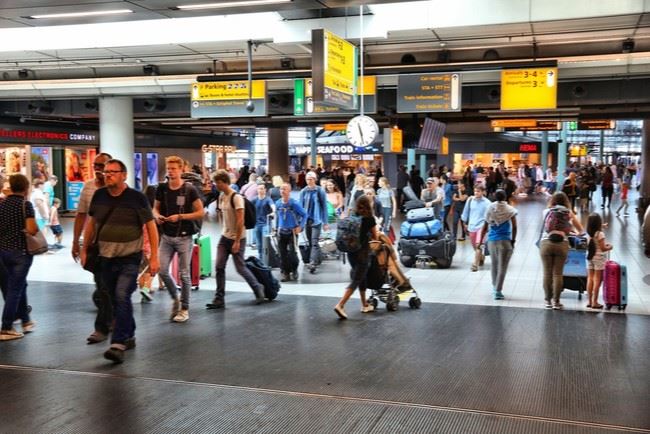 Despite the frustrations of long hold times with suppliers and constant flight changes, delays and cancellations, travel chaos isn't all bad for travel advisors, executives at five host agency and franchise companies say.
(In other installments of this series, we talked to executives about how the first half of 2022 went overall, the unexpected influx of new talent, and what they're expecting for the rest of the year.)
The Frustration is Real…
"You can't turn on the news today without hearing that there's been a thousand flights canceled, so it's absolutely interfering," said Kathryn Mazza-Burney, president of NEST, on how the summer's air-related chaos is impacting travel advisors.
"They are definitely dealing with chaos with the airlines," Michelle Fee, founder and CEO of Cruise Planners, said. "There are still long hold times… every booking takes twice as long as it could because they're on hold."
"It's very frustrating," added Jackie Friedman, president of Nexion Travel Group. "But clearly that means that people are traveling."
Jeff Anderson, co-CEO of Avoya Travel, agreed. "A headache? Definitely… It can be really bad when somebody has their trip canceled. That's a significant problem, but we're not seeing that deter people from continuing to shop and buy vacations."
Debbie Fiorino, COO of World Travel Holdings, the parent company of Dream Vacations, echoed Anderson. "Our customers are dealing with a lot of stress and frustrations but they're still booking and they're still traveling."
Same Frustration Driving Consumers to Advisors
Disorder at the airport, or stories of canceled and delayed flights from friends or on TV isn't only a sign that people are back to traveling in huge numbers – and not deterred by all the chaos.
It's also highlighting the value of travel advisors to people who may have forgotten that advisors still exist.
"I think what's happening is some of the DIY, those do-it-yourself first, are now thinking 'Oh, my gosh, I don't want to sit on hold. I need to call a travel advisor to help me," Fee said. "Those type of travelers are starting to understand the value of a good travel advisor."
"Advisors are doing what advisors do best," said Mazza-Burney. "They are servicing their accounts. They are truly showing the consumer why it is so important to use a travel advisor."
A Little Perspective
Anderson told TMR when it comes to flights, he believes much of the chaos has been overstated.
"I think that the recent troubles need to be put in perspective. It's still only a couple of percent of flights that are actually being canceled… The number's too big, don't get me wrong. You don't want any cancellations."
But he said there's more delays than cancellations, adding that during a recent check of the FAA site, more than 42,000 flights were being tracked. Of those, a couple thousand were actually canceled.
Better Than the Alternative
Several executives TMR spoke with also wanted to remind travel advisors that travel chaos is much preferred to no one traveling at all.
"There is a lot of stress, anxiety, frustration for travel professionals right now, whether it's COVID restrictions, whether it's airline problems," said Fiorino. "But you know, just a few weeks ago was a year since we saw the first ship go back into the water. They went from worrying about whether or not they were going to survive a pandemic that shut down the industry to worrying about dealing with all this chaos. I would pick the second, every day of the week and twice on Sundays."
Fiorino added she doesn't want to downplay how stressful it can be for advisors. "But it's such an important thing to keep in perspective. Just stop and think about where we were in 2020… know that these things will get better. We have businesses that are doing really well and we're way too busy to keep up and that's a really good thing."
Mazza-Burney said it's all one more example of how resilient the travel agency industry is.
"When the going gets tough, the tough advisors in this industry truly stand up and shine. We've made it through some really tough times. But advisors are here to stay."