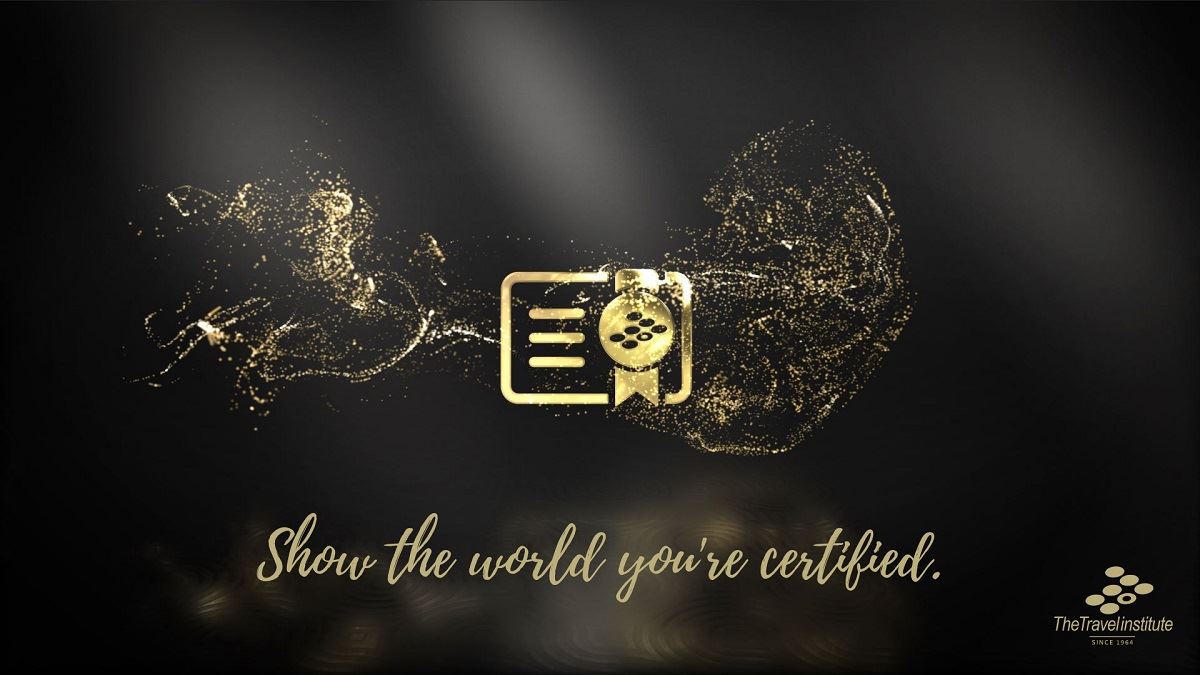 Since launching a new online validation tool for certified travel agents, The Travel Institute said it has seen an overwhelmingly positive response from graduates.
Launched in late June, the new digital credentials tool offers third-party confirmation of CTA, CTC, and CTIE certifications through a customized link that travel advisors activate to verify their education and skill level.
The organization said nearly 2,100 graduates have activated their digital credentials so far, and that was the driving factor in enrollment of another 472 agents in July.
"Digital credentials represent publicly the knowledge, skills and tools certified graduates have gained for themselves and for their travelers," Diane Petras, CTIE, president of The Travel Institute, told Travel Market Report.
"In today's crowded online marketplace, credentials are more difficult to communicate with legitimacy," she said. "Digital credentials are a fantastic market differentiator for agents/advisors who have pursued agent education as an investment in their career."
For travelers, Petras said the credentials offer third-party confirmation and reassurance that an advisor is a true professional with the expertise and commitment to serve travelers with financially sound, safe, and smart travel advice.
"We believe digital credentials also elevate the agency community more broadly by creating traveler awareness about varying levels of capabilities amongst advisors, and encouraging them to select and work with those who have the demonstrated skill level that ensures their needs are met," Petras said.
Using the Certified Graduates Toolkit, graduates can learn how to quickly and easily activate their digital credentials based on courses already completed, before marketing them on their website pages, social media, email auto signatures, and more.
As The Travel Institute streamlines its post-graduation communication and support processes, Petras expects 100% of new graduates to take advantage of the tool, especially as it "becomes more widely understood and used in the industry." For agents who graduated some years ago, The Travel Institute is reaching out to encourage them to take advantage of the tool.
According to Taylor Ruecking, director of marketing and technology for The Travel Institute, "Early data shows digital credentials are being widely shared as a way to differentiate and capture new leads," adding future enhancements will include more robust search capabilities for consumers as certification becomes better understood and a more significant factor in agent selection.
"In our growing industry, some believe no experience is necessary, but I believe travelers deserve better. The worst time and place to discover the details of your trip have been mismanaged is while you're on vacation," Zac Wilson, CTA, of Daydream Vacations LLC, said in a statement.
A tutorial is available for The Travel Institute's certified graduate roster. Agents can also learn more in the "NEW Marketing Tools that Set You Apart!" webinar this Thursday, Aug. 8 at 2:30 pm EDT, a "how to" session in marketing to ensure current and prospective clients are aware of an agent's certification, expertise and value.