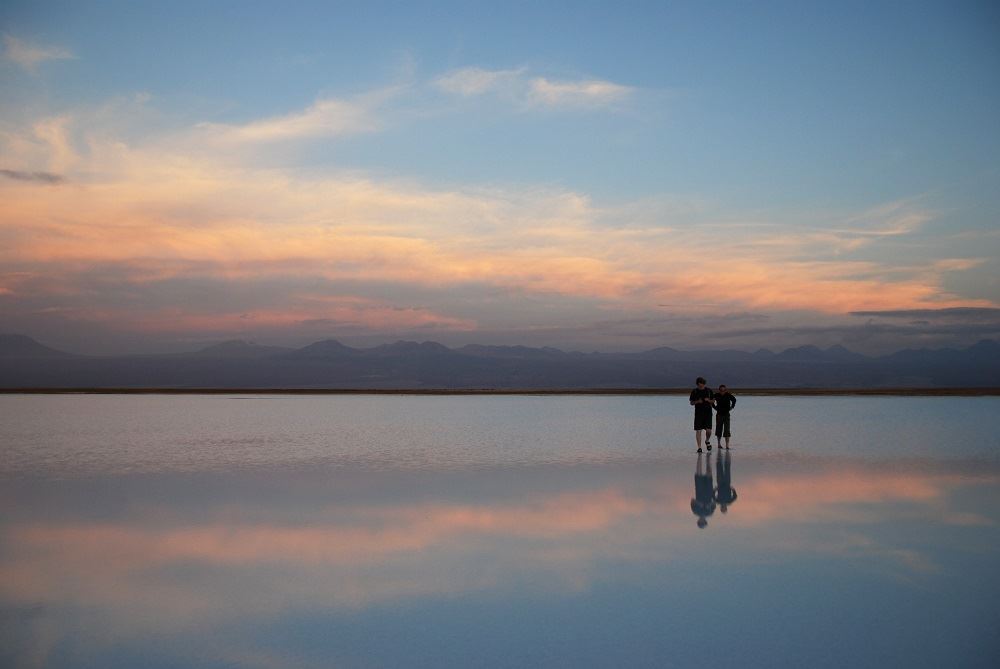 Next year, Abercrombie & Kent (A&K) will expand its Luxury Small Group Journeys. The luxury tour operator will add "Design Your Day" activities on every journey; as well as introduce new itineraries in Chile, Australia and New Zealand, and a wellness-inspired Bhutan journey.
The demand for more personalization led Abercrombie & Kent to add Design Your Day options for every Luxury Small Group Journey for 2020, allowing guests a choice of three or more curated excursions. In Australia, for example, guests have the options of a cruise around Sydney Harbour, a bike tour with a local guide, or a walk through the historic Rocks District (Sydney's oldest neighborhood).
The new itineraries for 2020 include the 10-day "Wellness Bhutan: Mystical Himalaya"; 9-day "Marvels of Chile"; and the 14-day "Australia & New Zealand: The Lands Down Under." As part of the Luxury Small Group Journey, each tour has no more than 18 guests.
As A&K grows its offerings, Stefanie Schmudde, product development & operations at Abercrombie & Kent, discussed how travel advisors can leverage these experiences to grow their luxury business.
TMR: What is driving the demand for small group travel from luxury travelers? What else are luxury travelers looking for?
Stefanie Schmudde: We continue to see double-digit growth in small group journeys for the third consecutive year. Africa is doing well; Egypt is quite strong with only limited space still available for Q4 and Q1 (A&K doubled the number of departures of Petra to the Pyramids and Nile Yacht Cruise for 2020). The strength of the stock market is continuing to fuel demand for experiential travel.
Luxury still means comfortable accommodations, excellent food and wine, the right vehicles, and in-depth exploration. But luxury is moving beyond that. Our guests want travel that is more authentic, though that term is often overused. It means experiences that are true to a particular place and its traditions, with elements of local culture reflected in the activities.
TMR: How do you see the luxury tour market evolving?
SS: We need to curate group itineraries that are more flexible and reflect clients' interests, like the choice of Design Your Day experiences we are introducing on every one of our Luxury Small Group Journeys for 2020.
True luxury is about peace of mind – knowing that you are travelling with professionals who seamlessly orchestrate the physical aspects of the trip, as well as the elements that reveal the local culture and connect you with local people.
TMR: How can travel agents grow their business in this market?
SS: Focus on professional development and educate yourself about various destinations and the range of products available at varying price points. Talk to clients about the importance of building an experience portfolio to plant the seeds for future trips.
As we live our lives, we collect experiences that speak to who we are as human beings. They show the world what inspires us and what we care about, reflect our tastes, and signal our aspirations. Inevitably, they form an experience portfolio that becomes more rewarding with each new journey.
TMR: How does A&K work with the travel advisor community?
SS: Our sales directors educate travel advisors about our destinations and how to target prospects. We have a password protected, agent-only portion of our website that includes webinars and current destination information. Travel advisors are able to:
- Customize itineraries and special offers with their agency logo
- Access a library of photographs and press releases they can use to promote new products
- Download or order multiple copies of A&K brochures
- Sign up for A-News, a weekly electronic newsletter with special offers, upgrades, new itineraries and value added-promotions