September 8th at 1pm TMR MasterAdvisor Session Essential Tools for the Travel Entrepreneur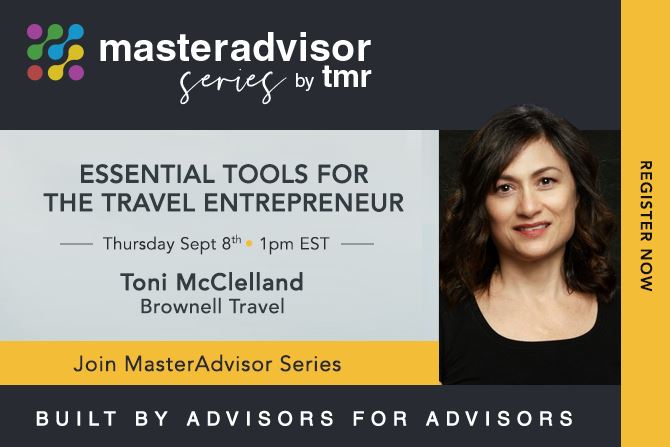 Travel Entrepreneurs need the right tools to grow their businesses. In our modern digital landscape there can be a thin line between the ideal organizational tool and an additional headache. While one will always like to not break off from the routine, if there is a way to get that marketing email, social post or calendar invite out faster; why not take it?

Toni McClelland, Director of Hosting Development at Brownell Travel spent several years as a travel advisor before joining Brownell. She believes that an advisor needs more than great supplier relationships and destination expertise. She believes winning in business is all about arming yourself with the right tools such as TravelJoy, Calendly, email marketing and automation platforms such as Constant Contact, Social media marketing tools such as Tailwind or Hootsuite, collaboration tools, Google analytics and many more. Learn what they are and why you need them on a live Zoom call with Toni on September 8 at 1:00 PM EST.