10 of the Most Highly Anticipated Luxury Hotel Openings in 2018
by Jessica Montevago /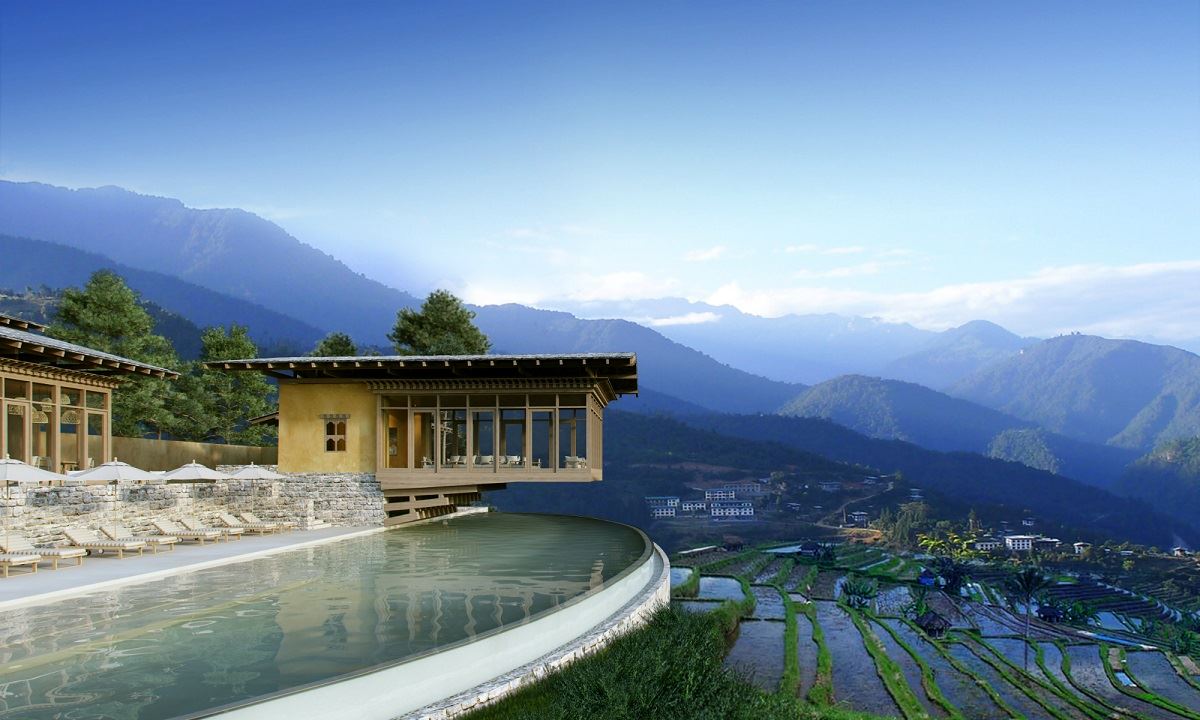 New properties are cropping up all over the world to cater to the growing demand in the luxury segment. High-end properties are being built in the forests of Laos, the rolling hillside of Bhutan, even the sparkling geothermal waters of Iceland's Blue Lagoon. They have amenities from sprawling spas to private plunge pools, and range from restored historic buildings to cutting-edge new builds to secluded villas. Here are 10 of the most highly anticipated luxury hotel openings coming this year.
Rosewood Luang Prabang, Laos
Rosewood's latest property is nestled within a Laotian forest, an UNESCO World Heritage Site, a 10-minute drive from the historic city of Luang Prabang. Intertwined with its natural surroundings, each of the 22 spacious accommodations will be bordered by a stream or riverbank. A first for Rosewood, 1,076-square-foot tents will have their own private dining areas and wrap-around decks; while deluxe, garden, and private pool villas include open-air showers, tubs, and living rooms. Laotian and French elements, such as the use of indigenous materials and cuisine, will be showcased in the resort's design and eateries.
Zadún, a Ritz-Carlton Reserve, Mexico
Los Cabos is no longer for Spring Breakers. One of several luxury hotels opening in the destination, Zadún, a Ritz-Carlton Reserve, will debut early in 2018. On the coast of San José del Cabo, the oceanfront resort features 115 suites and villas, many with private plunge pools and personal butlers; as well as two championship golf courses, and a desert botanical park.

Zadún sits on 2,000 acres of oceanfront property in Los Cabos.
The Abu Dhabi Edition, United Arab Emirates
One of seven new Edition hotels that Ian Schrager will be opening this year — among unveilings in other major cities like Barcelona, Bangkok, and Los Angeles — the Abu Dhabi Edition will make a splash when it debuts in late 2018. Situated in the downtown district, the waterfront hotel will have 198 rooms, two restaurants, a gourmet market, two pools, and a three-story nightclub. A spa, with seven treatment rooms, rounds out the amenities.
The Retreat at the Blue Lagoon, Iceland
Discerning travelers who want a more intimate experience of Iceland's famous Blue Lagoon can stay at The Retreat, where 62 suites are surrounded by the geothermal spa's mineral-rich waters. Each with floor-to-ceiling windows, suites have either a terrace for direct access into the lagoon or balconies for a breathtaking view. An underground spa winds through chambers of dry heat, steam heat, massage, a panoramic viewing deck, and a cold air well, before arriving at the geothermal seawater mineral treatments with salt, silica, and algae.
Blackadore Caye Resort, Belize
Opening in the second half of 2018, Leonardo DiCaprio's eco-resort marries his lavish lifestyle and passion for sustainability. Blackadore Caye is located on the star's 104-acre private isle located off the coast of Belize, over half of which will serve as a protected wildlife preserve. All of the resort's power will be from renewable energy, and water will be provided through rainwater collection and on-site water treatment. DiCaprio also plans on creating artificial reefs with "fish shelters"; and building a nursery for marine grass to help rehabilitate the area. The island will hold just 36 resort bungalows and another 36 estate villas.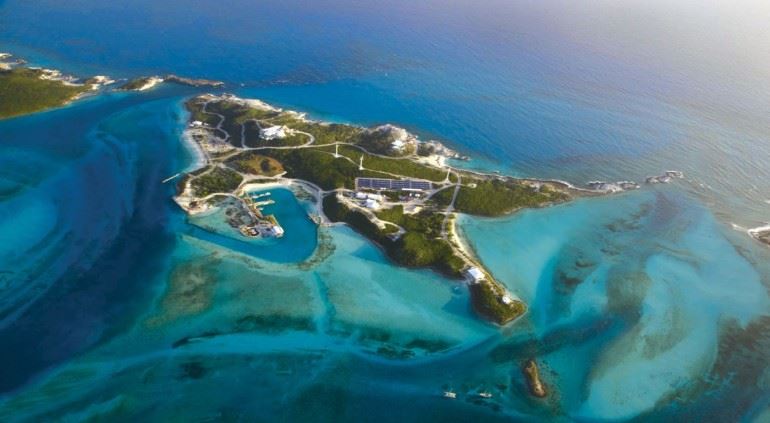 Blackadore Caye is located on the star's 104-acre private isle off the coast of Belize.
Nobu Hotel Los Cabos, Mexico
Robert De Niro-backed Nobu Hotels will make its debut in Cabo San Lucas, Mexico. Sitting on the Pacific Ocean's beachfront, the luxury resort will offer the signature Nobu Restaurant, event and meeting space, a spa, retail stores, and a variety of dining and lounging experiences. The 200 rooms and suites will be designed with the use of natural materials, featuring a "contemporary and elegant style" inspired by Japan and the beach.
Six Senses Bhutan, Bhutan
The latest Six Senses project aims to take travelers on a journey across Bhutan's stunning natural scenery with five separate lodges, each distinct from one another, all under the blanket title Six Senses Bhutan, spread out across the Himalayan kingdom. The Thimphu lodge – dubbed "Palace in the Sky" – is perched atop a hillside, tucked away from the bustling capital. A rustic-style lodge sits among the rice fields in Punakha Valley, one of the lowest lying valleys in Bhutan, where produce grows year round. Meanwhile, Six Senses Bumthang has been built within a pine grove. The next stop on the journey takes you to Gangtey, where the Black Mountains are the winter home of the endangered black-necked cranes. The lodge here showcases a 180-degree view of the glacial valley and includes a birdwatching bridge. Lastly, the Paro lodge is surrounded by 12th century ruins, and overlooks monasteries and monuments. After a delayed opening – and one of Asia's most anticipated – Six Senses Bhutan will be unveiled this summer.

The Punakha lodge overlooks one of the lowest lying valleys in Bhutan.
The Langley, a Luxury Collection Hotel, U.K.
Converted from the Duke of Marlborough's 18th century estate, this 41-room boutique hotel in the heart of Buckinghamshire countryside is just a 40-minute drive from Central London. Many of the estate's original features have been restored, from baroque fireplaces to ornate doorways, as well as a centuries-old Lebanon cedar tree and garden, both of which are listed by English Heritage. The 25,000-square-foot Langley Spa will include cryotherapy treatments, an indoor and outdoor pool, thermal area, and eight expansive treatment rooms. Other facilities include several dining venues, cognac and cigar bar, and a Matt Roberts gym. The property opens this summer.
Amanyangyun, China
The new Aman boutique, just outside downtown Shanghai, is nestled in a relocated forest of sacred camphor trees. Across the grounds are antique villas, ancient Ming- and Qing-dynasty dwellings that were saved from demolition and rebuilt brick by brick. Amanyangyun boasts a massive 30,500-square-foot spa with 10 treatment rooms, suites for hydrotherapy and reflexology, and bathhouses incorporating a Russian banya and a hammam. Six dining venues on-site include a Chinese restaurant, a Japanese eatery, and a cigar lounge set in the camphor grove. The 25-acre retreat opens Jan. 8.

Ancient towns and trees transplanted from rural China to Shanghai for new Aman resort.
Hotel Lutetia, France
After four years of refurbishments and renovations, the landmark hotel will reopen its doors this spring on Paris' Left Bank. Originally opened in 1910, Hotel Lutetia will incorporate its former Art Nouveau design with more contemporary elements. There are 184 guestrooms, with seven individually designed signature suites, three of which will have access to a private terrace, as well as a jazz bar, a private cigar club, and the return of the original Lutetia Brasserie.