A Welcome Sign in Puerto Rico, Three Luxury Hotels Ready to Reopen
by Jessica Montevago /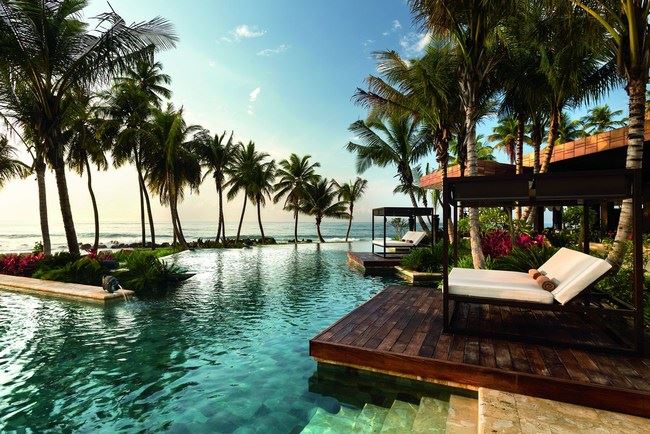 Puerto Rico's tourism sector will mark the next chapter in its recovery when high-end hotels reopen next month.
The Dorado Beach, a Ritz-Carlton Reserve will begin welcoming guests again Oct. 1. The 110-room resort will have expanded facilities, including its acclaimed Spa Botánico, while each of the resort's beachfront guestrooms and suites will have a new color palette. Outside, the Reserve's sprawling grounds will see the addition of new landscaping with more than 300,000 flora and fauna.
Other changes include a new menu at the family friendly Encanto Beach Club Bar and Grill; a new Omakase and Ceviche Bar; and the complete modernization of the property's Su Casa five-bedroom villa. In mid-November, the property's signature restaurant and bar will debut a new dining concept.
The serene St. Regis Bahia Beach will reopen on Oct. 29, following an extensive $60 million renovation. The 139 rooms and suites will offer a new color palette and design touches, such as custom furniture pieces. The Plantation House, which will be home to the resort's fine dining restaurant and St. Regis Bar, and the ocean-front golf course designed by Robert Trent Jones, Jr., were also restored.
The seaside pool has undergone a renovation, and will offer a casual dining restaurant with indoor and outdoor seating, in addition to poolside cabanas and lounge chairs. The spa will debut as The Iridium Spa at The St. Regis Bahia Beach Resort when the property reopens.

Guestrooms at Bahia Beach will have a new color palette of soft whites and blues.
The iconic El San Juan Hotel, part of Hilton's Curio Collection, will reopen on Isla Verde Beach after undergoing a significant restoration this winter. The project covered every aspect of the hotel, from the 388 guestrooms and oceanfront villas to its pools and lobby. Other restored areas of the property include the ornamental hand-carved mahogany that covers the lobby ceilings, property columns and vaulted arch over the registration area.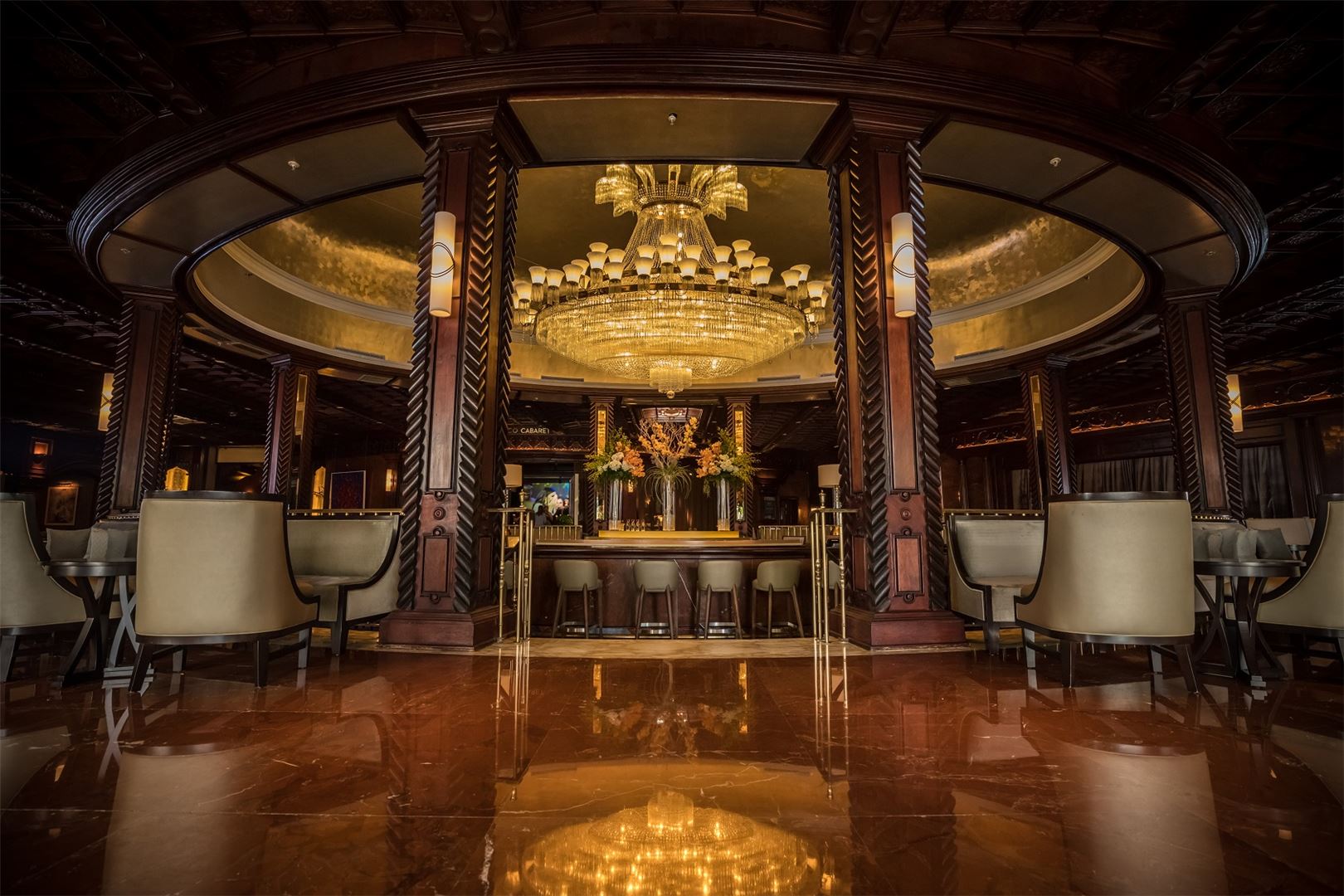 El San Juan Hotel's ornamental hand-carved mahogany has been refurbished.
Open for tourism
Despite the progress the tourism industry has made since Hurricane Maria, officials are still working to get the message out that the island is open for visitors.
"The local tourism industry has worked very hard for the past year to come back strong. There's a lot to celebrate," said Brad Dean, CEO of Discover Puerto Rico, a private non-profit that supports the promotion of tourism. "We're taking this moment to encourage all audiences to help us spotlight our tourism recovery and invite travelers to visit us, as tourism is a vital contributor to the economy."
Nearly a year since the storm struck, the island currently has 12,458 rooms available, with another 25 percent in the pipeline, Discover Puerto Rico said.
In December, 480 new rooms will be available from Meliá Coco Beach, followed by an additional 652 new rooms from Caribe Hilton in January. Properties that are continuing to revitalize include El Conquistador Resort, a Waldorf Astoria Resort and The Ritz-Carlton San Juan.
In addition to restored hotels, several new ones have opened. Global restaurant brand Serafina Restaurant Group opened the lifestyle Serafina Beach Hotel in March, with amenities such as floor-to-ceiling windows in each of the 96 guestrooms; three new dining concepts; and a freshwater, ocean-front infinity-edge pool.
A JW Marriott, Aloft San Juan Convention Center, Aloft Ponce and Four Seasons Cayo Largo are also in the works. The new hotel developments represent a $1.9 billion investment.
According to STR, Inc., which tracks hotel data and benchmarking, Puerto Rico saw strong performance growth in August, with double-digit increases in both ADR (+17.7 percent) and RevPAR (+18.2 percent).