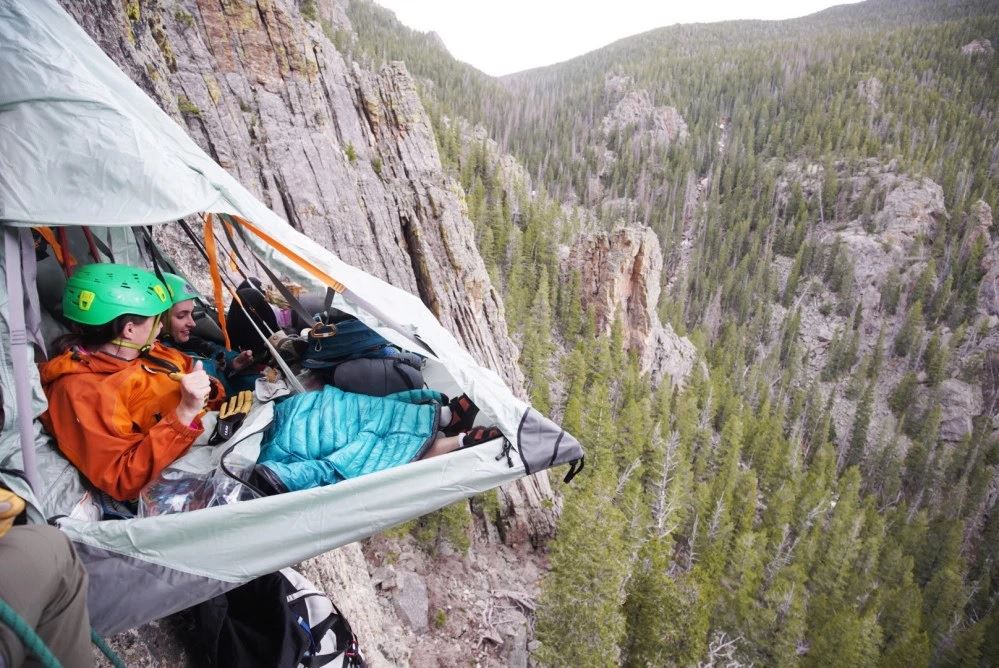 Airbnb is expanding beyond its one-day experiences into multiday adventure tours.
Airbnb launched Adventures, a collection of three- to seven-day trips, more than two years after debuting Airbnb Experiences.
Currently, Airbnb Adventures includes more than 200 trips in 40 countries, with activities ranging from active to foodie, farming to camping, and music to animals. Each have a maximum capacity of 12 guests or less. Experiences include a three-day trip tracking lions with Samburu warriors in Kenya; a five-day "Mystical Oman Trek"; and camping on a cliff overnight in Colorado.
The journeys are run by independent local operators, many of which are exclusive to Airbnb. Hosts are the providers of Adventures, arranging their own itinerary, controlling when and where they host, where they stay, what services they offer, and what they charge. The all-inclusive trips include guides, meals, on-the-ground transport, and accommodations, along with any necessary gear. Flights are not included.
Adventures range from $79 to $5,000, depending on the length of the trip and the complexity of the journey. On average, Airbnb says these trips cost $750 for seven days, or $110 a day.
A 2018 survey of tour operators conducted by the Adventure Travel and Trade Association (ATTA) and Travel Leaders Group, found that 86% percent of respondents had experienced growth in their adventure travel sales over the past three years. According to the ATTA, the worldwide adventure travel market has grown from $98 billion in 2009 to $683 billion in 2017.
Airbnb was advised on safety and best practices for its adventure programs by the Adventure Travel Trade Association (ATTA).
Adventure operators see this as a benefit for the segment, representing overall growth. James Thornton, CEO of Intrepid Travel said: "It's exciting to see Airbnb entering the adventure travel category. Over the past 30 years, we've seen adventure go from a niche to becoming increasingly mainstream. This announcement is further proof of an increasing demand for authentic local experiences and more immersive small group travel.
"When Airbnb launched Experiences, our Urban Adventures day tours almost doubled in passenger numbers. We anticipate Airbnb's foray into multiday adventure tours will have a similar effect for Intrepid Travel and the wider category."