American Airlines Announces New Low-Frills Fare for Trans-Atlantic Travel
by Daniel McCarthy /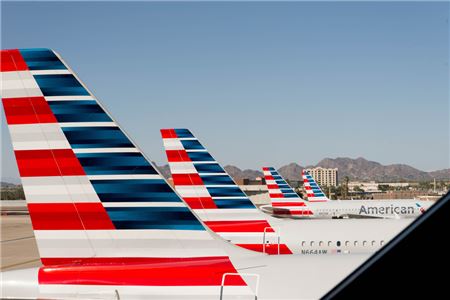 American Airlines entered the low-fare trans-Atlantic market on Thursday when it announced a new basic economy fare on some of its long-haul flights.
American will begin offering the option on some of its trans-Atlantic flights in April, giving flyers the option of foregoing some amenities such as seat selection and checked bags for a lower fare, though they will have the choice of adding on those fares for an additional price.
American made the announcement on Thursday at an aviation conference in Washington D.C., with chief executive Doug Parker explaining that a large part of the flying population "cares almost entirely about price, and we need to compete," with carriers such as Spirit Airlines SAVE.O and Scandinavia's Norwegian Air.
"We need to give those customers a choice on American," he added.
Low-frill-fare fliers will be the last to board the plane and will not be eligible for upgrades. They'll also be charged for every checked bag, though American hasn't announced the fee as of yet.
The fares will be offered in a code-sharing agreement with British Airways, Iberia, and Finnair.