American Airlines to Add Dozens of New Routes and NY-Chicago Shuttle in 2018
by Barbara Peterson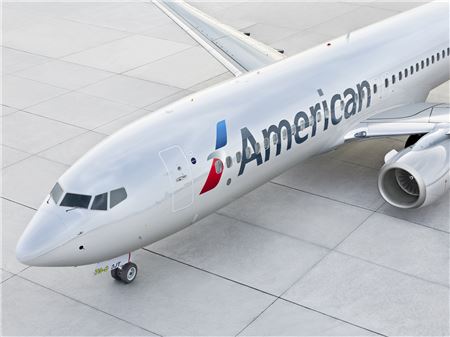 American Airlines rolled out a new schedule for 2018, including 52 new nonstop flights to domestic and international points, and an expansion of its northeast shuttle operation to the Chicago market.
On the international side, American said it is adding a number of cities to its route map, including nonstop flights to Budapest, Prague and Reykjavik, starting this summer. It is also adding dozens of domestic flights at each of its nine hubs, including seven routes from Philadelphia International Airport and eight from Dallas Fort Worth International Airport.
The other notable change is the addition of a new hourly shuttle service between Chicago O'Hare and New York's LaGuardia. Starting Apr. 4, the airline will launch the shuttle between those cities, with 15 flights per day on weekdays. That complements the current American Shuttle schedule, which operates between LaGuardia and Boston and Washington, with the same formula of on-the-hour flights between those business centers.
American only recently took over and rebranded its East Coast shuttle, which it acquired as a result of its merger with US Airways several years ago. That airline, in turn, had acquired it from the Trump Shuttle, Donald Trump's short-lived venture into the airline business, which lasted from 1988 until the early 1990s, when Trump's financial empire nearly collapsed. Completing the tangled saga, Trump had bought the shuttle from yet another company on the brink of insolvency — Eastern Airlines, which in the 1960s had pioneered the concept of a high-frequency service aimed exclusively at big spending business travelers. The direct competitor to what is now American's service, the Delta Shuttle, has a similar concept and storied provenance — Delta bought it from Pan Am when that airline was forced to shed assets in the late 1980s, before it finally disappeared from the skies.
Although the shuttles have lost some of their luster in recent years (Trump famously served champagne and hors d'oeuvres to fliers and installed faux marble sinks in the lavatories), the idea is still appealing to corporate clients who are willing to pay higher fares for the convenience of frequent service — published fares can be as high as around $500 one-way depending on the time of day.
The airlines each offer dedicated gate areas with lounge-style amenities like free coffee and newspapers, and complimentary wine, beer and snacks in flight.
"When you fly frequently for work, anything that can make the regular commute more comfortable is important," says Alison Taylor, American's senior vice president, global sales and distribution.