Best Career Advice Ever, From Six Powerful Women in Travel
by Marilee Crocker /

When we asked six powerful women in retail travel to share the best business, professional or career advice they'd ever received, their answers were both thoughtful and inspiring.
Whether you're an independent travel consultant or a travel agency employee, manager or owner, we hope their wisdom will inspire you to reach for new heights in your career as a retail travel professional.

Make people feel good about working with you.
"My father gave me the best business advice I've ever heard: When you're dealing with a business partner, whether that is a supplier, vendor or employee, everyone needs to feel like they have won. Dad knew that success came from making people feel good about working with you.
"We are in a relationship business. The connections we make with others can lead to sales success or business failure. The most important thing about any relationship is not just what you take, but what you can give to others. When you concentrate only on you, you miss the chance to make the person you're talking with feel like they are in a valuable relationship. For instance, if a travel agent is concerned only with what a supplier can give them, they're not offering the supplier rep the chance to walk away feeling like their company is the lucky one to be working with the agent. That's a lost opportunity."
– Jackie Friedman, CTC, CTIE, president, Nexion

Jackie Friedman (center) with attendees at this year's CoNexion conference.

Ask questions, then listen up.
"Surround yourself with smart people who will argue and challenge you. Also, ask questions. I am always asking our travel agents, 'What more can we be doing?' And believe me sometimes I get an earful. You've got to be able to set your ego aside and truly listen. I've learned more from being open to constructive criticism, and it's made us the great company we are today."
– Michelle Fee, CEO and co-founder, Cruise Planners, an American Express Travel Representative

Michelle Fee (center) with the rest of the Cruise Planners team.

Don't let fear of rejection hold you back.
"Brad Tolkin, co-chairman/CEO of World Travel Holdings, always says, 'If you never hear no, you will never hear yes.' Basically, you should not be afraid to ask – the worst you can get is a rejection, but sometimes you will get a positive response. If you don't ask because you are too afraid or you think you know what the person will say, you will never give yourself the chance to get the answer you want.
"For travel professionals, this is extremely relevant as many times people don't ask for the sale or put themselves out there in their communities as a result of their insecurities."
– Debbie Fiorino, senior vice president, Dream Vacations/CruiseOne and Cruises Inc.

Build a great team and pay attention to timing.
"Ideas are easy, execution is everything. It takes a great team. A company's greatest asset is its people, and with a great team all moving in unison you can accomplish great things. Growing up, I watched my father build his business. There were many ideas, many on a napkin or fleshed out over Sunday dinners. Sometimes the timing wasn't right, sometimes the company wasn't ready to handle them. It's knowing when the time is right to cultivate an idea into a business strategy that is key. And always, always surround yourself with good people. You can't accomplish your business goals alone."
– Nicole Mazza, chief marketing officer, TRAVELSAVERS, The Affluent Traveler and NEST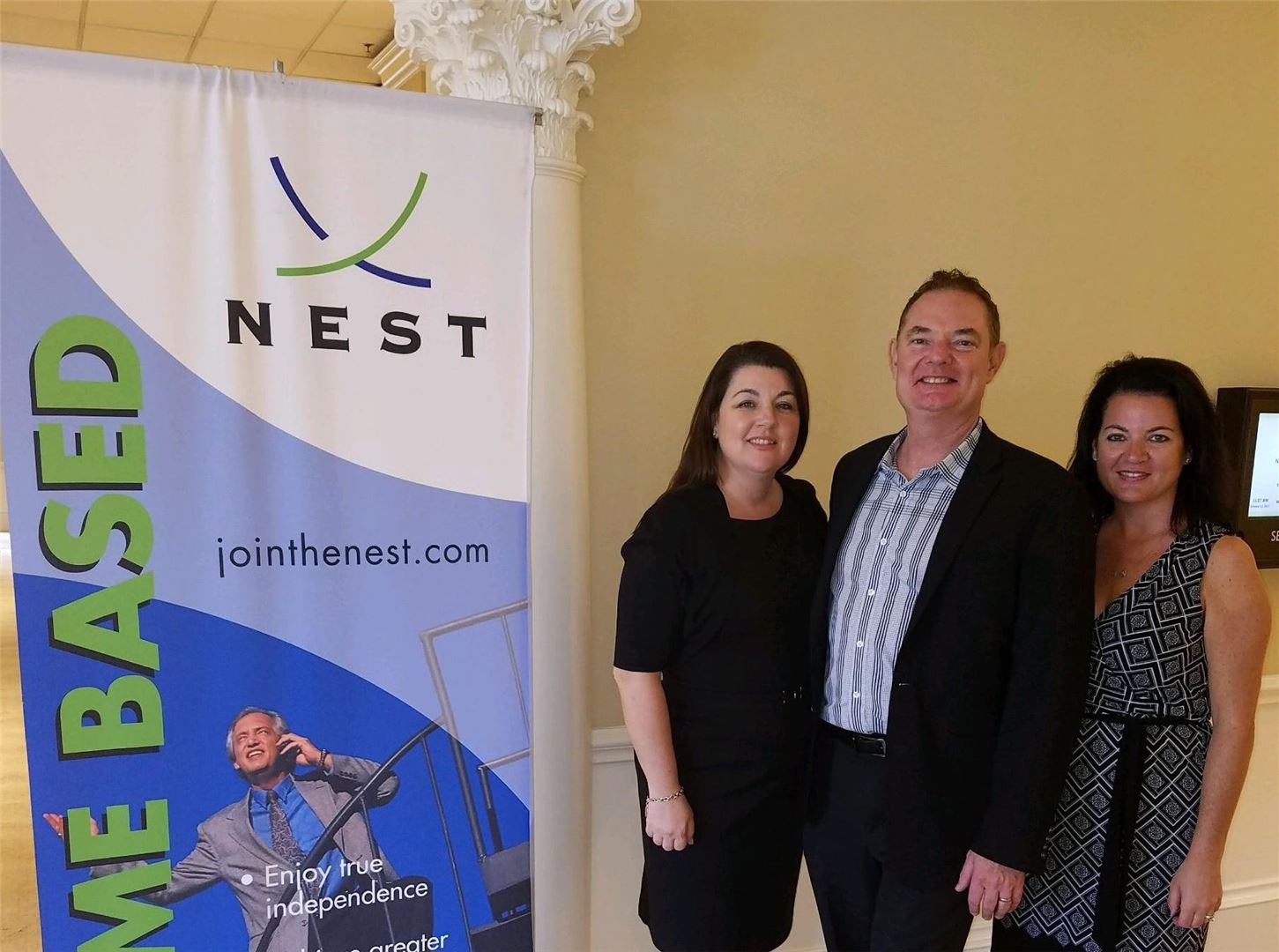 Nicole Mazza (left), Paul Wiseman (Center), and Kathryn Mazza-Burney at this year's NEST FEST.

Present yourself with confidence.
"First impressions matter. Always try to put a smile on your face and present yourself with respect and confidence. You never know how a random introduction can change your career. Take pride in how you are dressed and how you carry yourself. Consider your manners and conversational skills when in a social setting. How strong are your follow-up skills? Did you do what you said you would? All those impressions matter. You are your best champion or your worst enemy. People remember those who stand out. Those are the ones you want to help, work with, and do business together."
– Kimberly Wilson Wetty, co-owner & co-president, Valerie Wilson Travel

Seek first to understand.
"The best career advice I ever received is undoubtedly: 'You were given two ears and one mouth. Seek to first understand before speaking.' When starting any new position, it is critical to fully understand what the team in place does. This requires a deep dive and your undivided attention. It's important to get a well-rounded understanding of not only what they do, but why they do it, what their wins have been, what their obstacles are, and what they believe needs to be done moving forward. The more information you have, the better equipped you are to do your job effectively. I believe this approach sets the stage to achieve, or likely surpass, business goals."
– Karen Kent, chief marketing officer, USA Leisure, Flight Centre Travel Group