CDC Adds New Zealand and Hong Kong to Highest COVID Travel Advisory List
by Daniel McCarthy /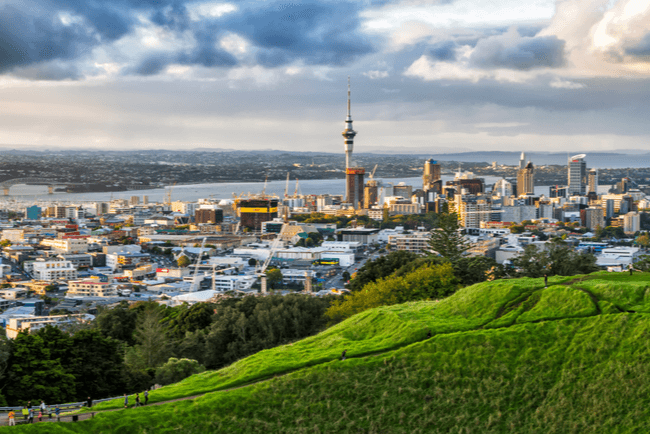 Even with mandates winding down stateside, the U.S. Centers for Disease Control and Prevention (CDC) continues to add destinations to its COVID-19 travel list.
This time, it is Hong Kong, New Zealand, and Thailand, three destinations that were added to the CDC's Level 4 category, the highest-risk category. All three were added because of increasing COVID-19 cases in the countries (all have recorded more than 500 COVID-19 cases per 100,000 residents in the past 28 days).
All three join others on the list including Australia, Canada, France, Germany, Greece, Iceland, Ireland, Italy, Spain, the United Kingdom, and more.
Hong Kong and New Zealand both remained largely shut during the pandemic and kept infection rates low—both were on the second-lowest COVID-19 list just a few weeks ago. However, Omicron's impact on the countries is causing a major spike in cases.
According to Worldometers, New Zealand first recorded more than 200 daily new cases in November 2021, a year and a half after the pandemic started. Omicron's arrival in March marked the first time the country is going through any kind of significant spike, with more than 24,000 new cases reported on March 2 and another 22,000 reported on March 4.
Hong Kong followed a similar trajectory, recording more than 56,000 new cases on March 3, its highest total number of cases by far. Infection numbers have dropped since, with 37,000 on March 5 and 25,150 cases on March 7.
While the CDC's list is simply a recommendation for American travelers, moving Mexico, which has been one of the most resilient tourist destinations during the pandemic, to Level 4 raises the level of precautions that the CDC wants travelers to take.
For instance, the CDC is advising travelers who are considering entering Level 4 countries to be fully vaccinated with an FDA-authorized vaccine or a vaccine authorized by the WHO and to wear a facemask while traveling, social distance during their trip and self-monitor for COVID-19 symptoms.
If symptoms appear, the CDC is advising travelers to isolate and get tested.
TMR's Paul Ruden wrote on How Travel Advisors Can Approach these warnings, including warnings on Canada and on Cruise Ship Travel.