COVID-19 Health Waivers: What Travel Advisors Need to Know
by Paul Ruden /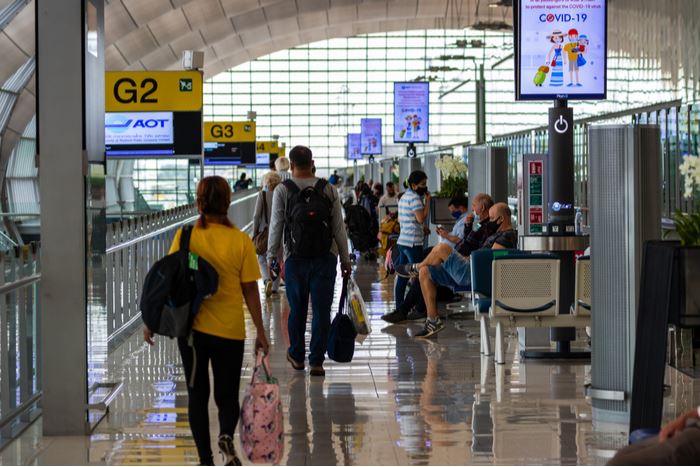 My last column set out a long list of disclosure obligations that apply to professional travel advisors in some or all interactions with clients. Those obligations are part of the "price" of being professional, a status that has been translated by courts into the high standard of fiduciary responsibility. I have discussed this in prior columns. These are substantial requirements, but they are not unique to travel advisors. Doctors, nurses, lawyers, accountants, among others, have professional standards with which they must comply at all times.
As the United States and the rest of the world moves into the "re-opening" phase following the global lockdown during what we hope was the worst of the pandemic, it is particularly important that advisors be aware of these obligations. Travelers and suppliers are counting on you to help light the way back to a world in which travel is enjoyed by millions.
The re-opening is going to present additional disclosure challenges. Among the leading ones is: what must an advisor know and report to clients regarding supplier masking and social distancing policies and practices?
There are, for example, reports that airlines have failed to issue clear policies and/or are not enforcing their announced policies, including American and others. This creates a problem for advisors because, particularly during the reopening phase, many travelers are going to be very concerned about the health-safety issues in travel.
If a client is placed on Carrier A by an advisor and it turns out that at the airport or, worse, en route, the carrier is not enforcing its stated policy to require masks or to ensure seat separation for unrelated passengers, the traveler may well feel threatened. In the worst case, that person becomes ill with COVID-19 and believes that she was infected on the aircraft because the carrier did not enforce its policy. Rightly or not, she thinks her advisor knew or should have known of the carrier's failure. Serious legal consequences may follow.
This risk relates to all elements of the travel experience sold by the advisor. Keeping up with pandemic-driven health practices policies of suppliers is a huge challenge in itself, compounded by the situation that some suppliers will have policies but not enforce compliance.
Of course, there are issues of ability to prove the source of infection in each case, but that won't stop the lawsuits from being filed, creating a need to defend. Such suits will argue that since travel advisors are fiduciaries in relation to their clients, they have an obligation to disclose both any policies they have reason to know about and also that the carrier is not complying with its stated policies, if they know or have reason to know that. Obviously, there are complicated factual issues involved here, but you really do not want to be in the middle of such claims.
You are likely thinking: what am I obligated to know and how can I reasonably be expected to know what goes on in every airport, aircraft, hotel and so on? That's a fair and reasonable concern. The answer should be that you are not obligated to know what you reasonably can't know. But, if there is trade press coverage of an enforcement issue at Hotel X or Airline A, you likely will be charged with responsibility to be aware and to advise your client accordingly. If you have placed numerous prior travelers in Hotel X, the complaining party will seek discovery of any complaints you may have received. Your entire staff needs to pay attention to these concerns.
The harder question is whether you are required to inquire of each supplier in an itinerary to ask whether, for example, the mask policy is enforced rigorously. I don't think that is a reasonable expectation, but until there is litigation about these issues, I can't guarantee that you do not have a duty of specific inquiry. Moreover, if a client has mentioned during your planning/advice discussions that she is concerned about the question, you would be well-advised to make those inquiries and keep good records of what you did, what you were told and by whom.
Ultimately, the only workable way to protect yourself generally is to get a well-crafted, signed waiver from the client. The essence of the waiver would state that, after reasonable inquiry, you have provided the client with the best available information you had regarding the pandemic-protective policies and practices of the suppliers involved, but that the client understands that the supplier(s) may not apply those policies as diligently as the policies suggest. The waiver might also remind the traveler that even if the supplier makes a good faith effort to enforce its good practices, some travelers may simply refuse to cooperate.
We need to recognize that such a waiver is unlikely to engender positive reactions from skittish travelers. Each advisor will have a tough judgment to make regarding when to use such waivers. One such problem is how to explain the application of the waiver to deferred travel that clients previously bought and want to use in the reopened travel environment. It is very important to have your attorney draft the waiver so that it complies with any technical requirements for waivers in states where your clients reside. It should cover airlines, hotels and any other suppliers involved in a client's itinerary.
I am aware that ASTA has recently signed on to a multi-association letter to Congress seeking legislation providing temporary liability protections for "businesses [among others] … that work to follow applicable public health guidelines against COVID-19 exposure claims." Such legislation, if adopted, is­­ unlikely to resolve the issue addressed here of suppliers that do not comply with their own stated policies regarding pandemic protections. Absent that, professional travel advisors should consult promptly with their counsel for a waiver as discussed here so they will have the best protection when making new sales or reconfirming deferred travel plans.