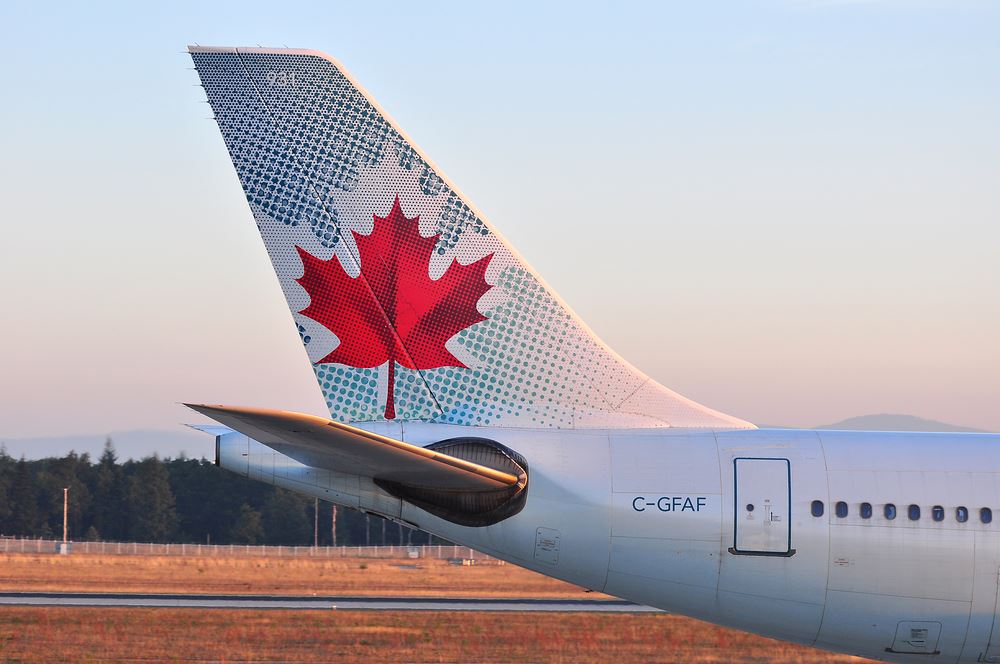 Canada's airline industry, like its stateside counterpart, has undergone far-reaching changes in recent years, but with a strong economy and stable fuel prices, the country's biggest airlines are poised to expand – especially to international points, analysts say.
The country's industry mirrors that of the U.S., only smaller and more focused: instead of a "Big Three" controlling the lion's share of passenger traffic, air travel in Canada is dominated by one major network carrier, Air Canada (which gobbled up its main rival in that category, Canadian International, in 1999).
The flag carrier claims 45 percent of the market, with low-cost player WestJet a distant second with a 25 percent market share. And upstart Porter Airlines is generating a lot of buzz with its combination of convenient flights out of Toronto's close-in airport and its low fares – but, by contrast, it carries a mere 3 percent of Canadian air travel.
This type of industry concentration can make it hard for a newcomer to break in, and, indeed, some of the newer names in the Canadian airspace are, upon closer inspection, the offspring of the incumbents: Air Canada and WestJet have launched ultra-low-fare spinoffs with the requisite cute names: "Rouge" and "Swoop," respectively.
Similar attempts by U.S. majors (think Delta's "Song" back in 2003) all fizzled, but the Canadian market seems to be receptive to this wave of airlines clones. Even so, independent startups have hit some speed bumps, with proposed Winnipeg-based NewLeaf airlines delaying its debut due to procedural setbacks. Another contender, Vancouver-based Canada JetLines, says it is on target to begin operations on June 1, with flights throughout Canada, the U.S., Mexico, and the Caribbean.
Here, a look at what's in store for the country's largest airline companies in the coming year:
Air Canada
As flag carrier of the country, Air Canada has always been a global presence, but in recent years it is increasingly looking abroad, to the point where roughly 70 percent of its total passenger revenue comes from the U.S. and other foreign routes. In fact, the carrier claims to have the largest presence in the states of any foreign flag carrier.
The airline is adding international gateways, and that is on top of a major expansion in 2017 when it launched 20 new routes to foreign markets. This year, it plans to start flights from Toronto to Mumbai, Berlin, Reykjavik, and Cartagena; and from Montreal to Algiers, Marseille, Shanghai, Reykjavik and Lima. New flights out of Vancouver include nonstops to Taipei, Nagoya and Melbourne.
Most recently, the carrier announced a half-dozen new nonstop services to the U.S., slated to begin this spring out of the airline's hubs in Toronto, Montreal, Edmonton and Vancouver. From Vancouver, the airlines will fly to Sacramento as of May 1; Edmonton to San Francisco flights start two weeks later. Toronto service to Omaha kicks off on May 1, and to Providence on May 17. From Montreal, both Baltimore and Pittsburgh service begin on May 17. On most of these routes, Air Canada is the only contender, and due to uncertain demand, it will operate most of the flights via regional aircraft.
The airline has also been working on upping its customer service game, replacing older aircraft with planes like the 787 Dreamliner and adding a premium economy product on most widebody jets. Last year, it won "best airline in North America" in the annual Skytrax awards.
WestJet
Calgary-based WestJet started out in 1996 as an outlier, but this year it expects to reap the benefits of an alliance with one of the world's biggest traditional airlines, Delta. The two carriers recently signed an agreement to form a joint venture that will allow them to coordinate schedules and pricing on U.S.-Canada transborder flights. They had already shared codes, but the pact will lead to expanded codesharing and "seamless … connections on the airlines' extensive networks in the U.S. and Canada," the carriers said in a joint statement.
While WestJet had long ago shed the regional limitations of its name, it is expanding into more long-distance routes, with flights to places like Hawaii and Ireland; in all, it serves some 100 destinations.
And, it is betting that its new low-fare clone will further cement its presence when it launches in the middle of 2018. "The name Swoop denotes exactly what we plan to do," WestJet EVP-strategy Bob Cummings said in a recent interview with local media. "It's a powerful verb that demonstrates we plan to swoop in to the Canadian market with a new business model that will provide lower fares and greater opportunity for more Canadians," he said.