Carnival Corp. Tests New High-Speed MedallionNet WiFi on Princess Cruises
by Daniel McCarthy /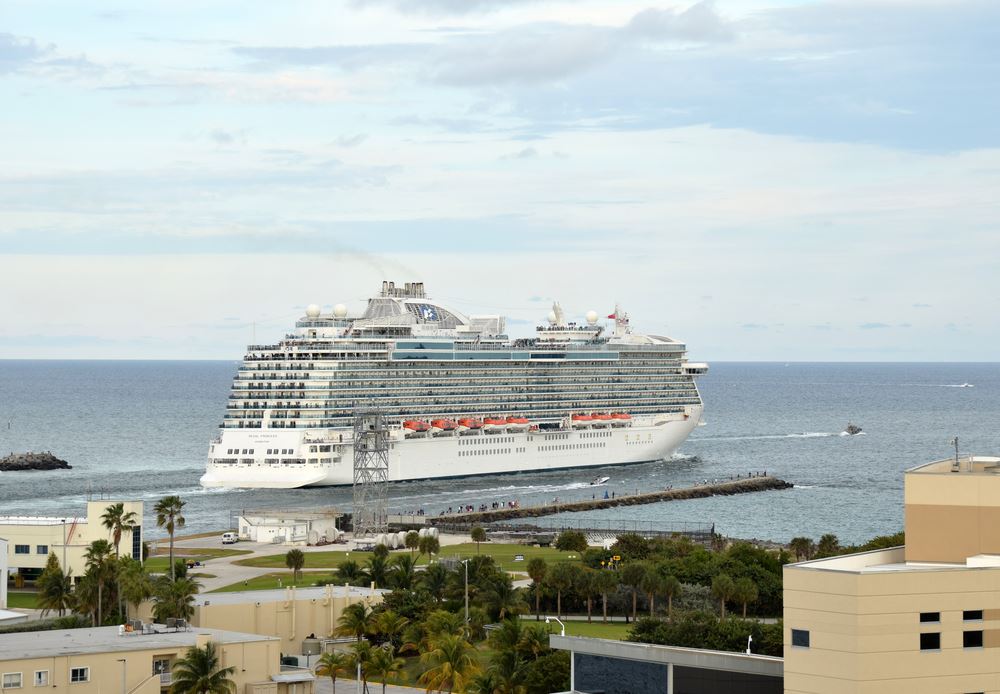 Carnival Corp. wants to show that WiFi worries are no longer a reason for people to turn away from cruising for their vacations.
Carnival Corp. tested its MedallionNet WiFi onboard Princess Cruises' Regal Princess during a live conference call with media on Monday. The ship was positioned just off of Princess Cruises' private island Princess Cays, near the southern tip of the island of Eleuthera in the outer Bahamas.
The test, according to Chief Experience and Innovation Officer John Padgett, was about "showing the apex that will set the bar for our fleet and brands over time." Carnival Corp. used a series of Facebook Live sessions to demonstrate the WiFi feature.
According to Carnival Corp., the ship achieved the most bandwidth ever delivered to a mobile platform at 1.5 gigabits per second. According to internet speed test company, Ookla, the average download speed for consumers within the U.S. is 64.17 megabits per second.
That speed means that more than 6,000 users onboard Regal Princess could all be surfing the internet at the same time. It also means that Regal Princess is the only vessel capable, through physical technology onboard, of reaching that speed at sea.
"This event gives us the opportunity to demonstrate that guests can have a connected experience that parallels land-based WiFi, making it exceptionally easy for our guests to share photos, videos and messages about their fabulous vacation," Padgett said, adding that demonstrating the WiFi capability "will open up the cruise sector to all levels of demand, because we're underpenetrated in basically every psychographic market."
MedallionNet has been available on Regal Princess since November 2017. It has also been added to Princess Cays. During the conference call, Carnival Corp. said that it will consider spreading MedallionNet to more of its brands in the future.
Currently, Princess offers internet access for $9.99 per day for one device.