Collette Explorations: Redesigning the Small Group Tour
by David Cogswell /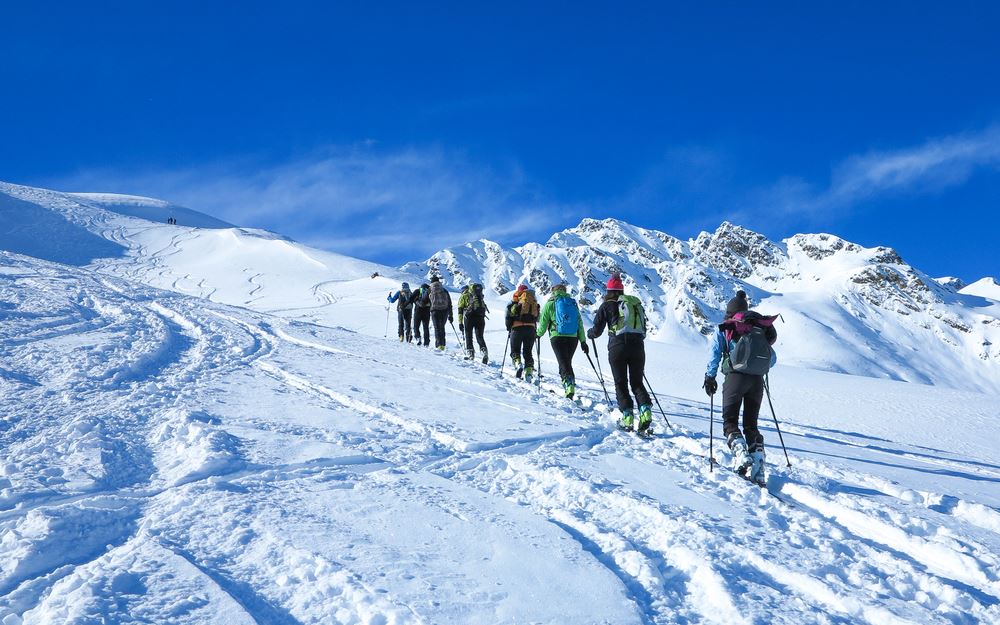 Last year, the Collette product development team took a hard look at its Explorations brand of small group tours, deconstructed the product and put it back together in a new form. The re-launched Explorations by Collette is now on the market for 2019.
The reengineered Explorations line offers a recalibrated balance between structure and independence designed to better fit the preferences of today's travelers, especially the younger ones entering the market.
The redesign began with a serious market research project. "We took a really hard look at the brand guidelines we had been operating by for a decade," said Diana Ditto, director of product design, "and we compared those with what we are seeing in the marketplace and what our customers and travelers wanted, as well as with what people who weren't traveling with us wanted."
Collette's previous travelers have filled out comment cards and given their feedback to tour directors while on tour, so they are somewhat of a known quantity. But, Collette wanted to penetrate the minds of the demographic of those who don't take guided tours.
"We know what people who travel with us want," said Ditto. "But, we weren't homing in on people who weren't traveling with us."
Collette asked non-tour-takers what were their "pain points," why they don't take guided tours. "We listened to those nontravelers," said Ditto, "and we weaved what they told us into the new product development. It's very exciting. It's a substantial overhaul of the product."
Smaller groups, tightly focused itineraries
Introduced in 2008, the Explorations brand was designed to appeal to a new generation of travelers. It was a revisioning of the guided tour for people who wanted smaller groups and more leisurely paced itineraries with more authentic experiences of the destination.
The itineraries are designed to focus on a smaller area, not traveling as far but staying longer at each place and digging more deeply into the destination, with more culturally immersive experiences and interaction with locals.
Now for 2019, with its relaunch of the product, Collette is going further with the original concept, differentiating it from Collette's Classic tour product.
"We sat down over the last 12 months and relooked at how we need to make a different piece," said Jaclyn Leibl-Cote, Collette's president. "When we first launched, it was different, but then it kind of blended into the Classic because that was comfortable. So, we decided we need to really break these apart, and they need to be very different."
Smaller groups are growing in popularity because of the advantage of more flexibility. A smaller group can go places, participate in activities and stay in hotels that would be out of reach for larger groups. Collette's Classic tours carry an average of 35 travelers; the Explorations tours carry an average of 15 and a maximum of 19 people.
Finding the balance
Besides group size, the key difference between the two models of touring is in their balance between structure and independence.
"It's just giving that sense of flexibility and not tying you down to everything we say you need to do," said Leibl-Cote. "It's kind of saying we're giving you the base of what we know travelers are looking for, so you don't have to stand in line at the Colosseum and go through all that, but then we're also really balancing free time and choice activities. It's not saying, 'You must go do this,' but it's saying, "You can do this or this, and it's still included in price."
The activities come with the endorsement of Collette, and the security of knowing each item has met the approval of the tour operator, with its years of experience and a network of relationships at the destination.
"The idea of choice is great," said Leibl-Cote, "but sometimes too much choice isn't good either. So, we're trying to vet things and balance it for our travelers."
In addition to activities that are offered and included in the price, the company makes some optional activities available.
"We offer the optional activities for the free time because not everyone feels comfortable exploring on their own," said Leibl-Cote. "They may be a solo traveler, they may not be comfortable in the city. So, we do have options when there is free time so people who don't want to be on their own have that tour manager who is able to take them to do a different excursion."
Collette wants to keep the tours as close as it reasonably can to the all-inclusive model. "We don't want to come in with a lead in price and then have people paying and paying and paying for more, so it becomes so expensive," said Leibl-Cote. "That's not our model."
Designing a tour with more inclusions will push up the price of the tour, but it also allows travelers freedom from most money concerns on the trip. The price difference, however, is something that can be deceptive to people looking just at price and not at what is included.
"That's something travelers have to be mindful of," said Leibl-Cote, "because there are [tour operators] who are coming in at a similar price or slightly lower price and it seems like a good value. But in the end, going with some of the other tour operators is going to be more expensive than coming with us when you're going to get more value for your money."
Small group tours with commission
Explorations also serves another purpose by filling a gap in the retail travel market. "Most companies that are small group operators are direct-to-consumer companies," said Leibl-Cote. "So, in the agent space, we don't have many small tour operators."
While Collette makes inroads into the emerging Millennial market with Explorations, it is still heavily invested in its classic tour line. "Our bread and butter, our Classic line, is not thrown by the wayside in any way shape or form," said Leibl-Cote. "It's still going to continue to evolve. We'll continue to develop there, but we are recognizing that there are travelers who will pay a premium for a smaller group experience."
The average age of clients on the Explorations tours is about 45-65, with some older and younger, including families with children; the average age with the Classic product is 55-75.