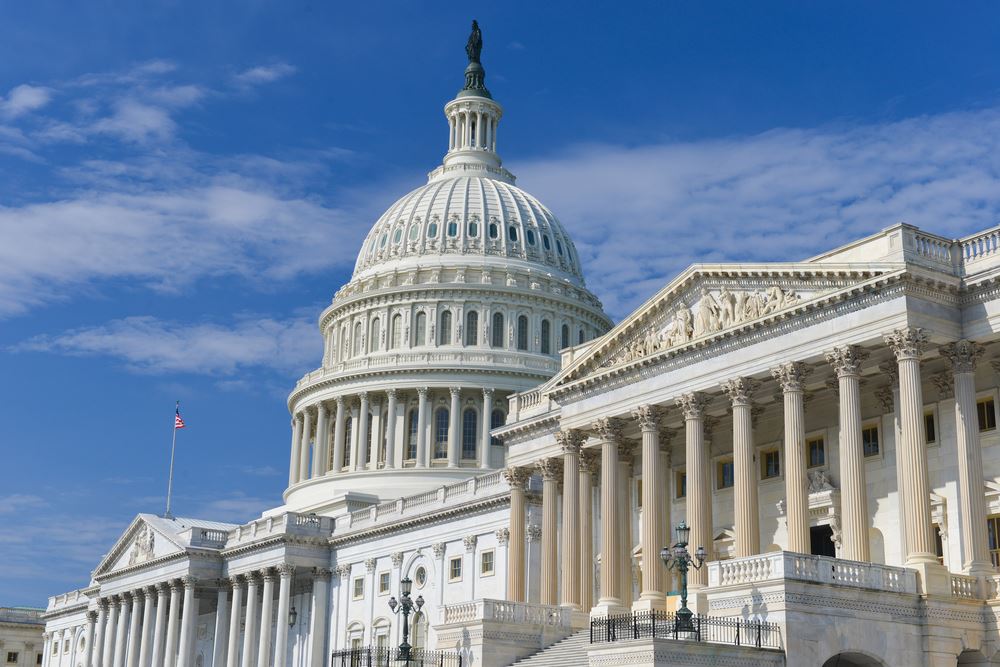 Congress has rejoined the battle for airfare transparency this year, inserting language in the current Omnibus Appropriations Act that requests the Department of Transportation (DOT) requires airlines to provide clear and accurate pricing information.
In a statement, the American Society of Travel Agents (ASTA) said the language directs the DOT to work with the "industry, consumers, and other stakeholders" to establish guidelines for the airlines and any "for-profit seller of commercial air transportation" to ensure that fares and fees be clearly displayed everywhere.
This includes, "full ticketing charges, including but not limited to, seat price, any additional fees the consumer will pay per piece of baggage or per seat upgrade, and optional flight insurance costs."
"As a result, all the charges should be clear to the consumer, at the time of the initial search, and the anticipated total charges fully disclosed. The Secretary is directed to provide a report to the House and Senate Committees on Appropriations on the progress being made to establish these guidelines within 180 days of enactment of this Act," ASTA said the language read.
Under the current Administration, the DOT in December 2017 withdrew a proposed rulemaking on fee transparency, leaving many consumer advocates concerned as the true cost of air travel can be hard for consumers to discern while shopping online.
"We applaud Congress' call for DOT to act on ancillary fee transparency," said Eben Peck, ASTA executive vice president, advocacy. He said that while the language is "a far cry from the full transparency" ASTA has been pressing for since 2011, "the Department's 2017 proposal requiring that consumers be notified of airline bag fees at all points of sale – including through travel agents – was a step in the right direction."
"ASTA believes strongly that withholding important airline information from consumers who engage the services of a professional travel advisor harms the traveling public, and that those who purchase their travel through agents should be as informed and empowered as those who buy directly from airlines. With Congress pushing DOT to revisit the issue, we intend to continue our efforts in Washington to make sure these travelers can see, compare and buy ancillary services through their agent."
In consumer research published in 2017, ASTA found that 79 percent of travelers support requiring airlines to disclose all fees up front and that 75 percent of Americans believe the government should prohibit airlines from charging for carry-on bags. Two out of three respondents to the survey said they support the prohibition of checked-bag fees altogether.
What is impacting changes in ancillary fees?
Ancillary fees are very likely to become more important to consumers and agents alike as carriers continue to roll out "unbundled" pricing across their global networks, including products like so-called basic economy fares. At the same time, new ways of merchandising and booking fares and fees are being prepared for launch to travel agents.
Currently, fees are recorded by Airlines Reporting Corp (ARC) as Electronic Miscellaneous Documents (EMD), and represent products and services such as upgraded seats and checked luggage. Currently, ARC's recorded EMD sales principally reflect sales of upgraded seats from one carrier, American Airlines (and a small share from Air Canada).
Monthly EMD/fee volume peaked in March 2017 at $9.2 million, dropped to $8 million in April, and has stayed within a narrow band of between $5-6 million until a spike in January 2018 to $7.3 million.
Travel Market Report asked American Airlines what might have occurred in January, but the carrier has not responded to an inquiry for more details. TMR asked a number of industry observers for their opinion of the January spike, but none had a conclusive response.
Interestingly, the year-over-year purchase of ancillary products has declined four out of six months since August 2017, ARC reporting shows. In August 2017, EMD sales were up 13.4 percent, but then dropped 7.8 percent in September. October experienced another year-over-year increase, but then in November and December, EMD sales dropped 5.4 percent and 8.5 percent respectively.
In January 2018, ARC recorded EMD sales spiked 23.3 percent, but then dropped back down in February 4.8 percent.
Will ancillary fee tension heighten with the arrival of NDC?
While carriers are offering limited opportunities today for travel agents to market and sell products in the ancillary fee bucket, that is expected to gradually change as the industry rolls out the New Distribution Capability (NDC). NDC is an initiative by the International Air Transport Association (IATA) to set standards on communications channels between carriers, the GDS and travel agents.
"As NDC makes penetration out into the agency marketplace over the next 12-18 months or so, you will probably see that begin to change," said ARC CEO Mike Premo.
Like others, Premo expects as carriers continue their NDC testing with large travel management companies, NDC and its impact will start to filter down into the leisure travel agent space, especially if it provides expense savings to the carriers.
NDC's promise is that it can provide "full content" on an agent's desktop, versus the current situation where agents have to toggle from native GDS screens to other websites to complete an airline ticket purchase.
In a recent interview with Travel Market Report, Premo said that agents have been reluctant to embrace NDC "largely because the carriers don't understand the work agents need to do to meet their client's need," and that the airlines have failed to effectively articulate NDC's practical impact and potential benefits for agencies.