Cuba Tour Operators Relieved as State Department Spells Out New Hotel Restrictions
by Stanley Jones /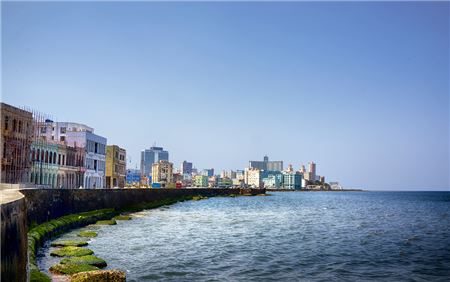 "It's a good day," said Tom Popper, president of insightCuba, on Nov. 8, the day the U.S. State Department handed down the new restrictions on hotels in Cuba promised by President Trump last June.
For the president of a Cuba travel specialist to call the announcement of new restrictions on travel to Cuba a good thing sounds like an attempt at humor. But Popper is serious.
"Americans can still travel to Cuba!" said Popper. "That's the good news. When President Trump announced last summer he was going to repeal Obama's policies of opening trade and travel relations with Cuba, we didn't know what was going to happen."
Ending a period of uncertainty
About a year ago when President Trump was wooing voters in Florida, he announced that he would be "canceling the last administration's completely one-sided deal with Cuba."
After President Trump won the election, tour operators waited apprehensively, and then in June, he announced his policy changes with respect to Cuba. But when the official changes were announced, it was not nearly as bad as tour operators had feared. The only major change was that individual travel would no longer be legal for Americans. That had been the least that tour operators had expected.
"He could have cut off people-to-people travel entirely," said Popper. "We were afraid we might lose commercial air. But here we are in November and people can still travel on the people-to-people programs. Cruise ships can travel to Cuba, and that was not possible before Obama. We still have an embassy in Cuba. Most of Obama's policy changes are still in place."
Individual travel to Cuba was only legal for Americans from when the Obama administration opened it in March 2016 until 13 months later, when the Trump administration outlawed it again.
The other shoe
However, when President Trump made his announcement last summer, he left one thing hanging. He said that Americans would no longer be able to stay in hotels that are affiliated with the Cuban military, intelligence or security services. That meant that a number of hotels would be scratched off the list of hotels available to American travelers.
The travel industry was told it would have to wait 90 days for the State Department to publish the list of newly forbidden hotels. It turned into five months, but the wait ended Nov. 8 when the State Department published the details, a new hotel blacklist that includes 83 properties.
By the time the list was published, Cuba tour operators had already had months to prepare and make adjustments in their itineraries. Most of the forbidden hotels were not among those often frequented by Americans anyway. By the time the State Department announcement was made last week, it had almost no effect on the market.
But there was one clear effect, and in Popper's estimation, it was a positive effect. That was resolution. The whole thing is resolved now, there are no more shoes waiting to drop. There are no more announcements expected on Cuba. The period of mystery is over.
Upshot: Cuba is open
Americans can still travel to Cuba, more freely than at any time in decades, except for the brief period when individual travel to Cuba was allowed.
Of course, no one can predict what President Trump will do at any given moment. But it appears he has other things on his mind for a long time to come. His original proclamation that he would repeal Obama's Cuba policies introduced uncertainty into the marketplace and tour operators saw sluggishness set into demand. Now after a year, that uncertainty has lifted.
Tour operator roll call
Cuba operators throughout the industry reported that the recent State Department has had little to no effect on their programs.
Ya'lla Tours: "The impact on our operations is minimal. The five-star hotels we use most often in Havana, Melia Cohiba, Melia Habana and Parque Central, are not owned by the Cuban military, so we will continue to use them as normal. Most of the four-star and three-star hotels we typically use also are not affected by the new restrictions. We regret that the few properties in Baracoa all are owned by the military. Unless something changes, we will no longer be able to include that area in our programs. Many of the banned hotels are beach resorts, which does not affect Ya'lla Tours or any other U.S. operator, because beach vacations have never been allowed under U.S.-Cuba travel restrictions."
Tauck: "Regarding Cuba, we anticipate zero impact to our operations there, and we look forward to operating 100 percent of our scheduled 2017 and 2018 departures. If anything, the prohibition on individual travel to Cuba (and the renewed requirement that U.S. citizens visit only as part of an authorized group) is likely to drive additional business our way."
Globus: "The new rules do not have any negative effect on either Globus' or Cosmos' people-to-people programs for Cuba. For people who have booked one of three highly rated people-to-people programs with Globus or Cosmos to Cuba, there is no reason for concern. Our programs continue to be – and have always been – in complete compliance with regulations (old and new). Each of our people-to-people encounters provide travelers with once-in-a-lifetime, enriching and enlightening experiences as well as a deep understanding of Cuba and its people."
Abercrombie & Kent: "As all our programs in Cuba were secured well before the new regulations became official, no changes are required. Since people-to-people travel is now the only way most U.S. tourists will be able to visit this island nation, we expect to see continued interest in our cultural exchanges, including our Cuba by Land & Sea, featuring A&K Chairman Phil Otterson as a special guest."
Collette: "Collette is operating all Cuba tours as planned as of January 2018 and will continue to monitor the safety and security of the country, as we do for all tours worldwide. The new Cuba regulations announced by President Trump require all Americans to travel as part of a group with an itinerary and rules that comply with the general license requirements. Travel itineraries offered by Collette to Cuba comply with the requirements of people-to-people experiences and we will continue to operate group travel as planned. Guests will be notified should any changes affect future travel plans."