Delta to Begin Some International Routes with Added Health and Safety Measures
by Daine Taylor /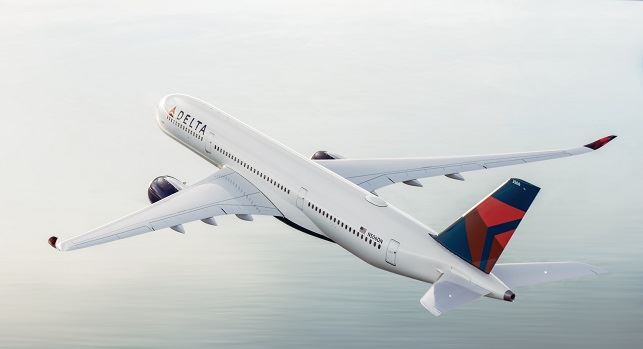 Delta Air Lines this week announced that it is planning on restarting some international routes in May as the airline continues to deal with the impact of COVID-19.
The restarted routes include some service to the Caribbean, including Atlanta to Nassau; along with some Mexico, including Atlanta to Mexico City; and South American, including Atlanta to Lima and Santiago, and New York to Santiago routes.
Those routes are expected to restart in the second half of May and will be added to a Delta flight schedule that also includes daily international service from New York to Toronto; Seattle to Vancouver and Atlanta to Amsterdam.
Delta said that, as those flights restart, they will continue to improve their cleaning standards to help safeguard the health and safety of passengers and employees.
Delta is calling its new health and safety program "Delta Clean", which will include an interior fogging overnight and more extensive daily cleaning services. Last week, during Delta's conference call to announced its first quarter earnings, their CEO Ed Bastian said that the most important thing will be continuing to make guests feel comfortable while traveling—"it's going to be confidence and their safety, their personal safety, not just their physical safety," he said—which has always been at the front of the industry.
"We have years and years of expertise. We have in-flight safety expertise, we've got rigor and analytical tools, we are the safest form of transportation in the world," Bastian said. "We'll make whatever changes to the business model that will be necessary."
By May, the carrier plans to fog every aircraft across its network, using nontoxic disinfectant that is safe to breathe immediately. Additionally, Delta will continue to offer hand sanitizer at various touchpoints throughout the check-in process, while disinfecting commonly used surfaces across the airport.
In addition to these enhanced measures, Delta is also facilitating social distancing guidelines for customers while traveling, to help prevent the further spread of the virus. The airline enacted a series of temporary changes scheduled to last through May 31, including blocking the use of middle seats in Main Cabin, Delta Comfort+ and Delta Premium Select across all flights, reducing the number of customers on each flight and allowing gate agents to determine the best seating arrangements for customers, considering social distancing and aircraft weight-and-balance restrictions.