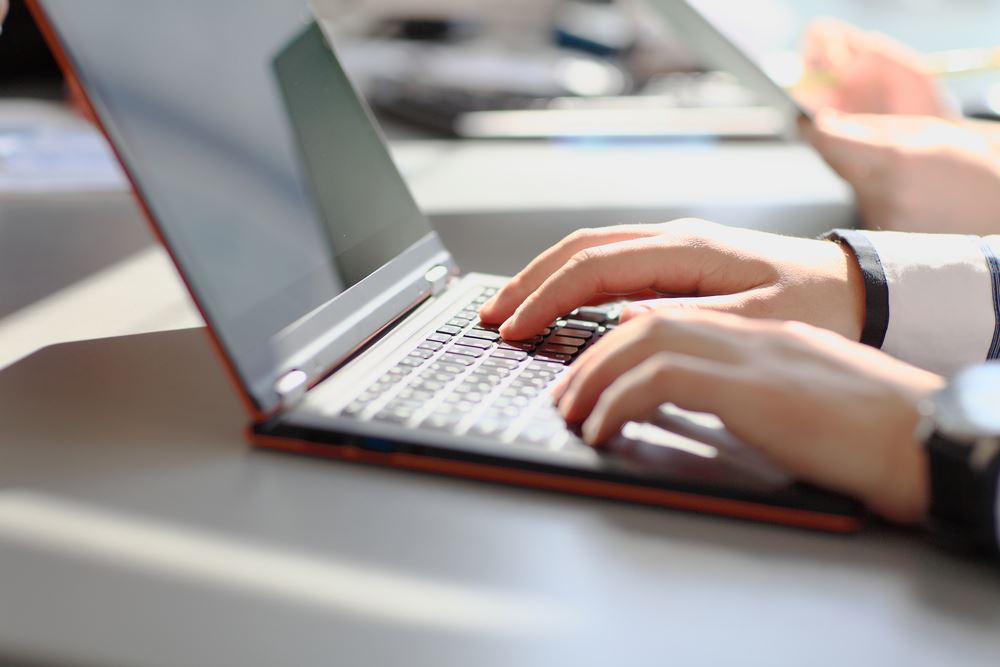 Toll-free customer service call centers are the bane of the traveler's existence.
They are black holes that suck you into a dark telephone holding pattern that, on normal days, can be frustrating. But as the recent barrage of major storms and power outages have shown, consumers are looking to social media as a more convenient and customer-centric means for traveler care.
In a 2017 survey, 81 percent of consumers "indicated that their expectations for digital customer service are higher today than they were a year ago," according to Conversocial, a company that helps businesses deliver digital customer service channels. Fifty-seven percent of respondents indicated that they would stop doing business with a brand due to a poor digital customer service experience.
"Clearly, connectivity has ushered in a new generation of customers who expect more, and expect it fast. The proliferation of digital channels and mobile devices has given consumers and brands greater access to real-time interaction and fundamentally changed the way brands can service their customers," Conversocial said in the report, "The State of Digital Care in 2018."
Airlines leading the way with responsiveness
According to SimpliFlying, a U.K.-based airline marketing consulting firm, 43 percent of airlines say their 2018 social media strategies are focused on improving customer service, the single largest strategy. Meanwhile, 44 percent of airlines responding said they are shifting financial resources from traditional call center operations to social media.
"The airlines have realized that more than other industries. They really understand the importance of digital in customer care," Joshua March, Conversocial co-founder and CEO, recently told Travel Market Report.
In a second report, Conversocial looked at major carrier responsiveness through Twitter, examining data over a period where there were no major events (e.g. delays and cancellations). Among the ten most prominent U.S. carriers with a Twitter account, the mean average response time was 20 minutes, and 92 percent of the time the carriers responded in under an hour.
The most responsive carriers were American and Delta, responding in a mean average of 20 minutes and 31 minutes respectively. The least responsive carrier was United Airlines, responding in an average of one hour and 34 minutes, with less than 60 percent of inquiries responded to within one hour, far lower than all of its competitors.
Conversocial has not produced data for weather delays/cancellations, or similar airline events, but CEO March noted how "rates go crazy" during crises because airline passengers, especially business travelers, tend to be some of the savviest consumers.
"They take initiative when they want something, so it is phenomenally important to be responsive when these customers are upset," he said.
Phone-based customer service during a crisis leads to a higher abandonment rate, March said. "People get frustrated and hang up. Half your customers are stranded, and people start screaming about it online, tagging your company. That can be very damaging to customer satisfaction," he said.
Mike Cameron, CEO of Christopherson Andavo Travel, Salt Lake City, said that his corporate travel clients' service level agreements require his agency respond in less than 30 minutes. "The problem is, most clients want to work with a specific travel advisor, so they make the choice to wait for a return call. Even so, 20-30 minutes seems like a long time in today's environment."
Cameron said most of his agency's clients use email to contact their agent.
"Travel Agents need to treat their social media like their phone and answer it as fast as possible," said Nick Borelli, a social media consultant based in Cleveland, Ohio. "The tricky part is that social media is open 24/7, but who wants to answer their phone like that?"
The answer is chatbots, Borelli said. "There are more and more and cheaper and cheaper sources for chatbots that can run both on your Facebook messenger, websites, and other social media platforms. These automated response systems can route potential customers to your most common solutions to questions in addition buy you time to get back with them."
In addition to automation, Borelli recommends choosing a single dashboard for all your social media to make checking it and responding easier. "Outlets such as Hootsuite offer more than social media scheduling," he said. "They are also one window into all the interactions you brand has online."
Lastly, Borelli said, consider emphasizing your availability in your email signatures, marketing literature, ads, etc., via the messaging platform of your choice.
Customers turn to private apps in a crisis
While social media platforms are increasingly becoming the place for travelers to complain about their experiences, March sees more customer service functions moving over to private messaging platforms like Facebook messenger, Twitter direct messaging and even the carriers' smartphone apps.
"Facebook messenger has grown faster than any other channel," March said, adding that the benefit is a customer's interaction is not public on a social platform.
Last fall, KLM Royal Dutch Airlines began using WhatsApp for Business as a customer service communications tool. Borelli said that WhatsApp "is often the preferred chat app outside of the US (unless you consider China which is all in with WeChat) but Facebook's Messenger is the domestic leader."
"Private messaging is a really powerful service channel," March said. "What I think you will see with small- and medium-size businesses like travel agencies is that they will move away from phone and email, and messaging will become a normal way of managing customer service."
March recommends that travel agencies understand the economics of their handling customer service issues via phone, and how messenger technologies can improve customer satisfaction even if all they do is automate an initial "thank you for your inquiry" message that a human agent can respond to later.
"A five-minute initial response time gives people a high level of confidence," he said. "If you keep it to an hour, that's okay, but if someone has an urgent issue, that won't cut it."