Disney World's "Star Wars"-inspired theme park will be accompanied by a themed resort hotel, and the company revealed some details at the D23 Expo over the weekend.
Bob Chapek, chairman of Walt Disney Parks & Resorts, described it as completely immersive, where each guest will get a storyline that will "touch every single minute of your day."
"We are working on our most experiential concept ever," he said. "It combines a luxury resort with immersion in an authentic environment."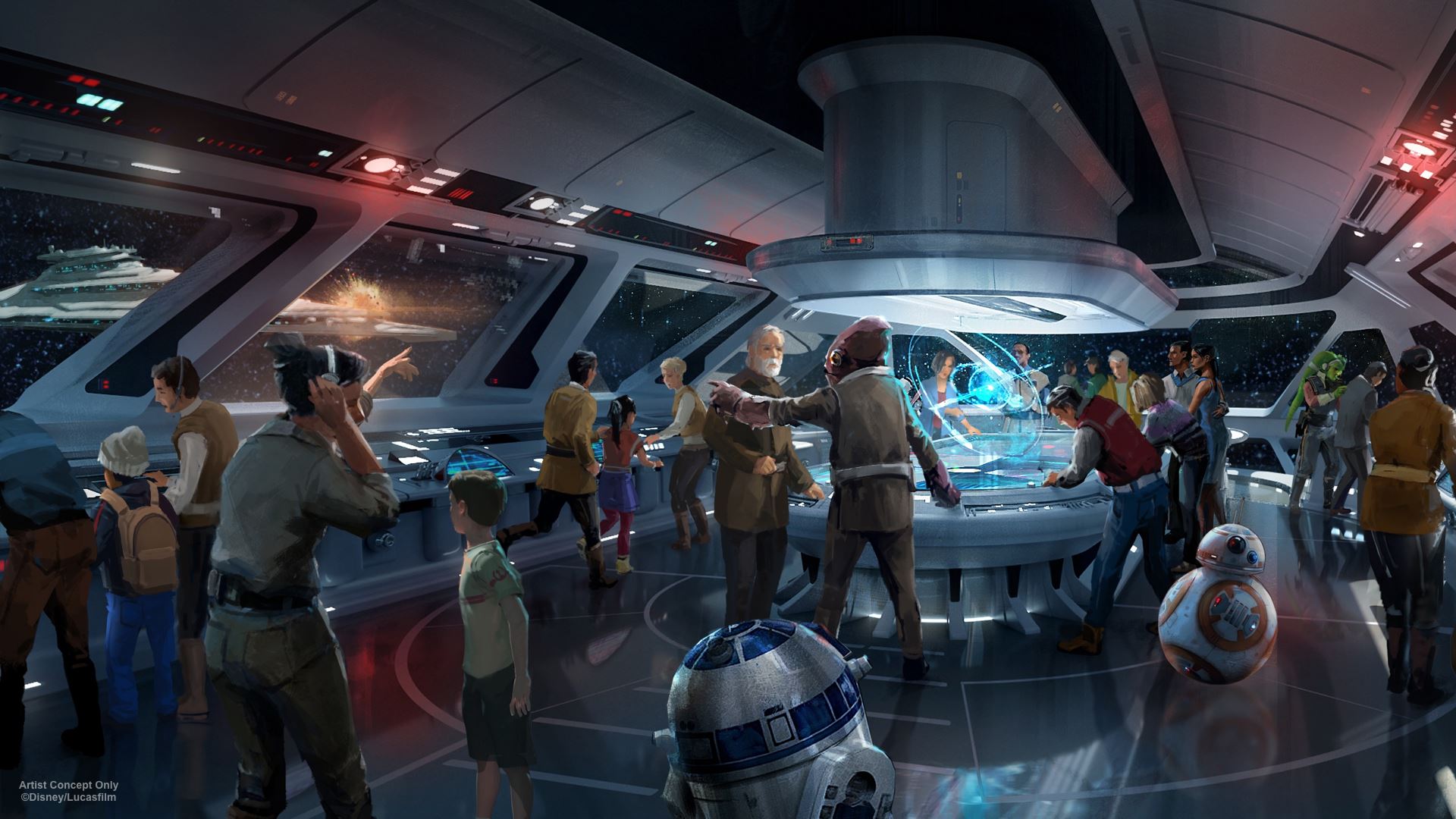 Designed to look like a starship, the hotel will have windows that seem to look out into the space. Hotel staff will be in character, and guests will be able to wear Star Wars clothing.
Called Star Wars: Galaxy's Edge, even its name "represents all the unknown adventure [inside the lands]," Chapek said.
The 14-acre Star Wars expansions are currently under construction at Disneyland in Anaheim and Disney World in Orlando, and are slated to open in 2019. They also will offer a completely immerse experience, filled with starships, creatures and droids found on this new planet. Characters, including B-8, Chewbacca and members of the First Order, will interact with visitors, and guests will have a chance to participate in multiple storylines.
Two main attractions will put guests in the middle of a battle between the resistance and the First Order, including one that will make riders feel like they're on a Star Destroyer inside a hangar bay. The other will have guests pilot the Millennium Falcon, where guests' choices will also have a direct impact on their experience. It's up to the flight crews if they make it to their destination on the other end, and riders could get extra credits, a reprimand or even have bounty hunters chasing them across the park, depending on their individual unique journey.