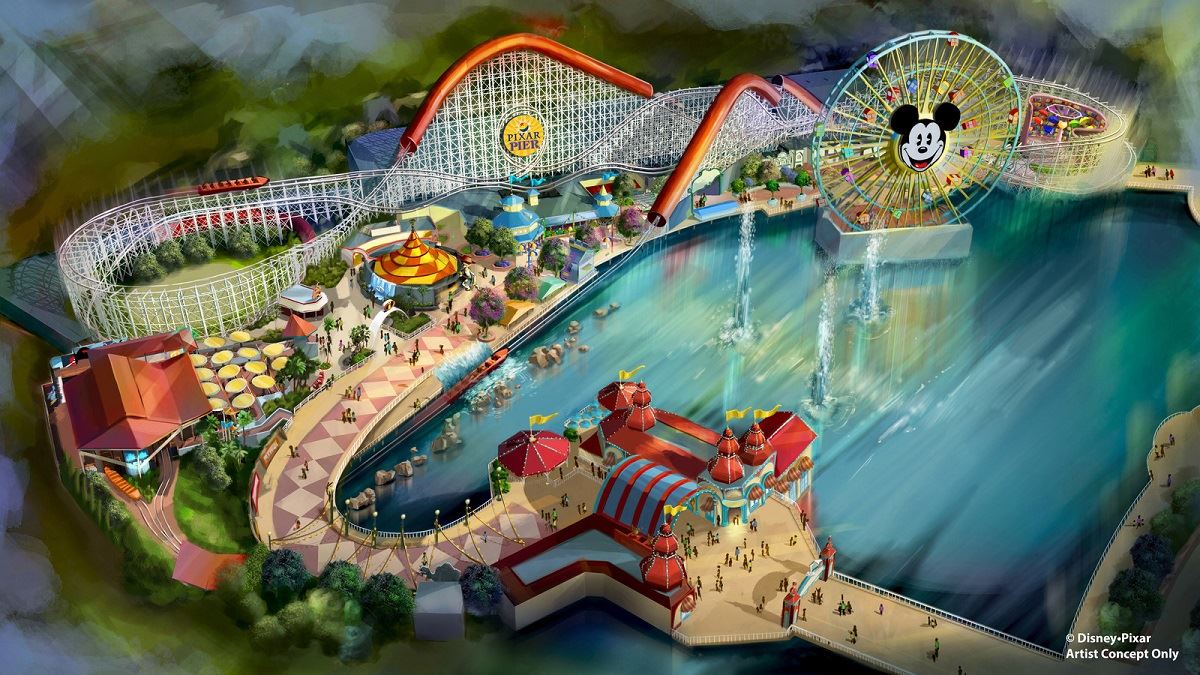 After transforming Paradise Pier with Pixar stories and characters, Disney California Adventure Park will debut Pixar Pier next summer.
The first of four themed-neighborhoods will be the first to open in summer 2018, inspired by Pixar's "The Incredibles" featuring the Incredicoaster.
The neighborhood inspired by "Toy Story" will be developed around the popular Toy Story Mania! attraction. Another new neighborhood, inspired by Pixar's "Inside Out," will debut a family-friendly attraction that's scheduled to open at a later date.
The fourth new neighborhood will celebrate a collection of Pixar stories and include Mickey's Fun Wheel, themed with a new look and each of the 24 gondolas will showcase a different Pixar character. At the Games of the Boardwalk, new games will include characters from "A Bug's Life," "La Luna," and "WALL·E."
The remaining areas of the original Paradise Pier – including Paradise Gardens, Silly Symphony Swings, Jumping Jellyfish, Goofy's Sky School, Golden Zephyr and The Little Mermaid ~ Ariel's Undersea Adventure – will become a new land called Paradise Park.