Florida Keys and the Caribbean Tourism on the Rebound After Hurricanes
by Jessica Montevago /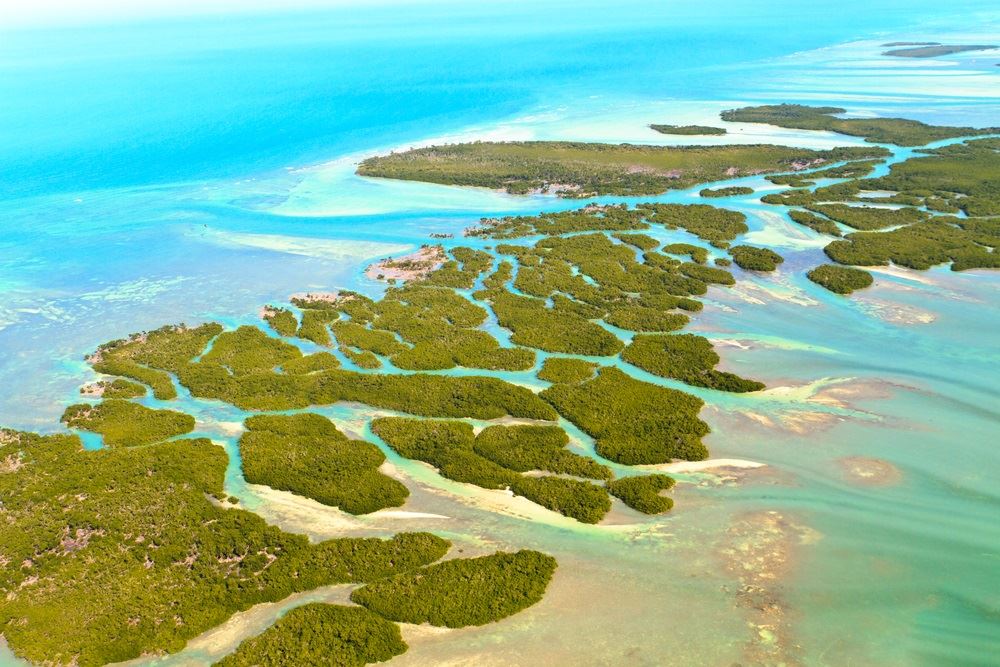 Last September, popular tourist destinations – from South Florida to Puerto Rico and the U.S. Virgin Islands – were devastated by Mother Nature, with record-breaking Hurricanes Irma and Maria forcing them to halt business as communities worked tirelessly to repair the damage that occurred.
Now, about five months later, the destinations are moving forward, full steam ahead, welcoming tourists back to their favorite haunts and sandy beaches. Progress has been made, and more and more lodging continues to open with each passing month. Some properties have even used the renovation period to improve their facilities.
"The countries of the CTO are working together to get back on track. They're in various stages of the rebuilding process, but they're on their way back," Hugh Riley, Secretary General of the Caribbean Tourism Organization, said at a press conference Thursday.
About half (49 percent) of Caribbean Hotel and Tourism Association (CHTA) member hotels in severely impacted destinations – Anguilla, the British Virgin Islands, Puerto Rico, St. Maarten (Dutch), St. Martin (French) and the U.S. Virgin Islands – have reopened. Out of 129 hotels, 66 remain closed, with some housing relief workers. An additional 19 percent (12) of the closed properties are expected to open by September 2018; and between September and December 2018, an additional 20 hotels will reopen.
The Puerto Rico Tourism Company (PRTC), meanwhile, said there are over 120 PRTC-endorsed hotels open, along with hundreds of Airbnb listings and paradores (small family-run inns). The popular Wyndham Rio Mar is expected to reopen in March and El San Juan Hotel will reopen in October.
New hotels will come online as well. Puerto Rico will be adding 3,800 additional rooms to its inventory by 2019, about a 25 percent increase. New hotel developments underway include JW Marriott, the ALOFT San Juan Convention Center, Serafina Beach Hotel, and Four Seasons Cayo Largo.
Approximately 40 percent of traditional hotels/rooms in the U.S. Virgin Islands are operational, while many still accommodate relief workers. Villa rentals have proven to be a popular choice in the interim.
While South Florida has been open for business since Oct. 1, 2017 – just three weeks after Hurricane Irma hit the Lower Keys – more properties in the Upper and Middle Keys are reopening.
The Florida Keys tourism council reports that about 80 percent of all Keys lodging units are back online – including properties like the Hyatt Centric Key West Resort & Spa – with 76 percent in Key Largo, 48 percent in Islamorada, 63 percent in Marathon, 74 percent between the west end of the Seven Mile Bridge and Stock Island and more than 91 percent in Key West.
Hawks Cay Resort, in the Middle Keys, will partially open for business on Mar. 16, while the Upper Keys' Cheeca Lodge will open at the end of March. Islamorada's The Moorings Village, with 18 oceanfront cottages, reopened last month.
Ocean Pointe Suites, a beachfront resort located in the Upper Keys, will have a soft opening Mar. 30. The property is making infrastructure enhancements to the marina, boardwalk, and nature trails, and new landscaping across the 60-acre resort. Additionally, the Olympic-size pool, tennis court, and tiki huts have all been refurbished.
"We also want to do our part to boost employment in the Upper Keys, bringing back jobs to the community and getting local families on their feet again," said General Manager Maral Khanjian, who will host job fairs at the property.
Battling misconception
South Florida had to overcome misconceptions in order to attract potential travelers.
Tourist Development Council Kelly Fountain of Monroe Country, which includes the Florida Keys and Key West, told the Keys Weekly: "We asked visitors about the media's portrayal of the after-effects of the storm. Fifty-eight percent of respondents said the Keys were in better shape than the media had portrayed," said Fountain. "Perceptions keep getting better the further we get away from the hurricane. Once they get here, they have a really satisfying experience."
In the Caribbean's case, many people thought of it as a unified entity — not realizing a very small portion of the islands were actually affected by the storms — and they were deterred from traveling there altogether.
Alex Zozaya, president and CEO of Apple Leisure Group, speaking at the CTO's press conference, said the best way to combat the misinformation is to "rely heavily on travel agents to inform the customer," who get the truth across directly to consumers.
"We need constant visibility and have to be in front of the public's face so they understand the geography and relationship between countries," Riley said.
Overall, he was cautiously optimistic. After reporting the region hit its 8th record-breaking year in tourist arrivals, he said "we cannot stop at the results reported today. To rebuild and develop the Caribbean, it's an immense task. Realistic attention will have to be paid to how long it takes to rebuild economies."