Hurricane Lee Update: Storm Poses Threat to New England and Atlantic Canada
by Daniel McCarthy /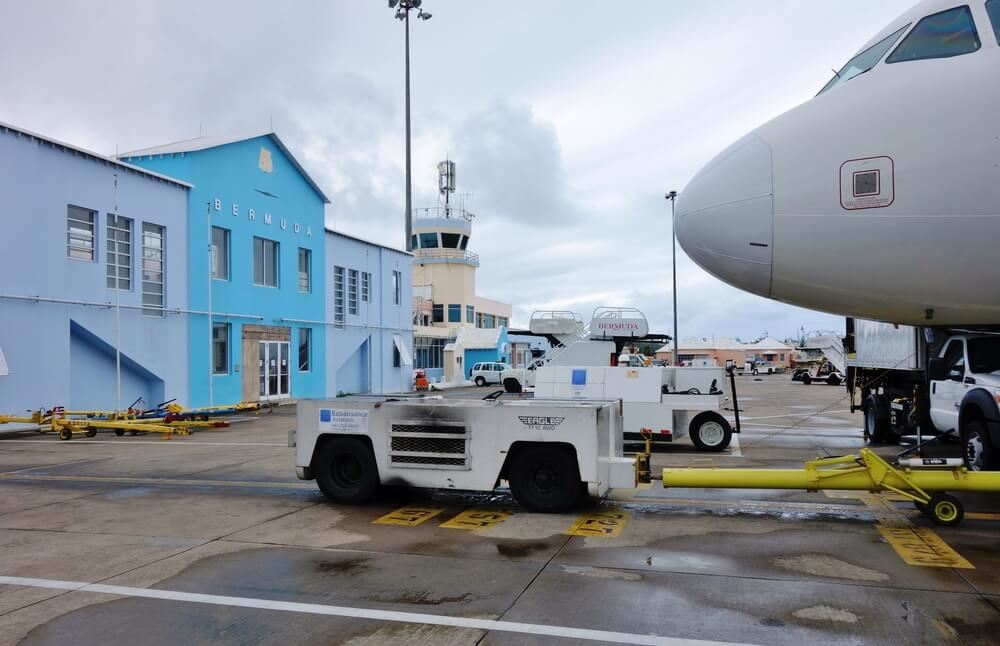 Hurricane Lee, which was a Category 5 storm last week, is continuing its march toward New England.
According to the latest update from the National Hurricane Center (NHC), as of 5 a.m. on Thursday morning, the center of Lee was about 295 miles southwest of Bermuda and 840 miles south of Nantucket, Mass. The storm was moving north at about 9 mph, producing winds of up to 100 mph, set to pass Bermuda on its west and remain far off the east coast of the U.S.
According to the NHC, tropical storm conditions, including heavy rainfall and high surf, are starting to impact Bermuda, where the NHC currently has issued a Tropical Storm warning.
Lee is forecasted to move north, increasing in speed, through Saturday. It is expected to approach the coast of New England and Atlantic Canada Friday and Saturday, moving across Atlantic Canada Saturday night and Sunday, bringing heavy rain and winds to all those areas, though the full impact is still in question.
"Hurricane conditions and coastal flooding are possible in portions of eastern Maine, southern New Brunswick, and western Nova Scotia on Saturday, and a Hurricane Watch is in effect for that area," the NHC said in its update.
"Heavy rainfall in these areas may produce localized urban and small stream flooding from Friday night into Saturday night. Tropical storm conditions are possible elsewhere across New England and Atlantic Canada."
As of now, aside from that Tropical Storm warning for Bermuda, the NHC has issued:
Hurricane Watch for the area between Stonington, Maine to the U.S./Canada Border; New Brunswick, Maine from the U.S./Canada border to Point Lepreau, including Grand Manan Island; and Nova Scotia from Digby to Medway Harbour.
Tropical Storm Watch for the area between Watch Hill, R.I., and Stonington; Block Island; Martha's Vineyard; Nantucket; New Brunswick; and the west and southeast coasts of Nova Scotia.
Storm Surge Watch for Cape Cod Bay and Nantucket.
Travel changes
Airlines have added travel waivers for those flying in, out, or through Bermuda's L.F. Wade International Airport. That includes American Airlines, Delta Air Lines, and JetBlue.
JetBlue has also issued a waiver for Martha's Vineyard Airport and Nantucket Memorial Airport.
A number of cruise lines made changes to scheduled itineraries earlier this week, including Oceania, Carnival Cruise Line, Royal Caribbean, and Disney Cruise Line. More were added on Wednesday including Jewel of the Seas, which leaves from Cape Liberty (NJ) today. The ship will overnight and then spend the day in Manhattan in lieu of visiting Halifax on Sept. 16. The rest of the itinerary remains unchanged.
Caribbean Princess, which is currently on a 10-day voyages that departed Quebec on Sept. 9, visited Sydney (Nova Scotia) on Wednesday instead of today, replacing a scheduled visit to Charlottetown (Prince Edward Island). Plans are in the works for the ship to dock in Boston beginning Sept. 15 for an extended period as a refuge from the hurricane. The remainder of the itinerary will be evaluated as the situation progresses, but the cruise is expected to end as scheduled in New York on Sept. 19.
Holland America's Zaandam, which departed Boston on Sept. 13, will call in Eastport, Maine instead of Portland today (Sept. 14). After leaving Eastport, the ship will call in Halifax, Nova Scotia instead of Saint John, New Brunswick on Sept. 15. After leaving Halifax, Zaandam will spend the day at sea, then call in Sydney, Nova Scotia on Sept. 17.
Norwegian Escape, which departed New York on Sept. 10, visited Saint John, New Brunswick instead of Bar Harbor on Sept. 13. It will then head back to New York, arriving on Sept. 15 where it will remain until the official end of the sailing on Sept. 17. Its call to Halifax has been canceled.
American Cruise Lines will move four of its coastal ships to ports starting Thursday evening, through Friday. They will remain at dock as long as necessary depending on the weather. American Constitution and American Independence will dock in Portland, Maine; American Eagle will dock in Bangor, Maine, and American Star will dock in New Bedford, Massachusetts.