JetBlue Replaces Boarding Passes With Facial Recognition
by Cheryl Rosen /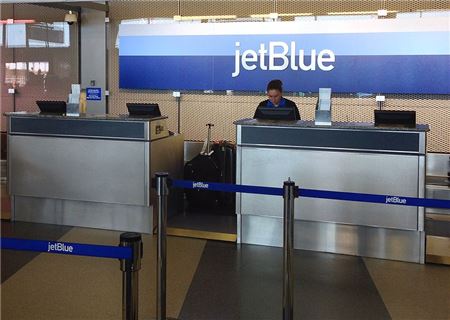 Put away your passport and your cell phone; a new boarding process at JetBlue will use facial recognition instead of boarding passes to identify travelers as they queue up to get on the plane.
JetBlue hopes to "reduce friction points in the airport experience, with the boarding process being one of the hardest to solve," Joanna Geraghty, JetBlue executive vice president of customer experience, said in a press release. "Just look into the camera and you're on your way."
Travelers headed from Boston to Aruba this month will be the first to test the system, which works by photographing passengers and then checking the pictures against the passport or visa photos they have on file with U. S. Customs and Border Protection (CBP). If the photos match, the traveler can proceed past the gate.
Only travelers who agree to participate will be included. Addressing privacy concerns about the program, the CBP told the Boston Globe that it deletes images "after a short period of time."
The program is part of a broader CBP program to test paperless and deviceless self-boarding process using biometric data. Facial recognition technology is also being tested by British Airways and Delta.
The Clear program, meanwhile, uses fingerprints to identify its members, who then can jump ahead of airport security lines.