Lonely Planet's Top Places for Solo Travel Includes Adventure and Foodie Destinations
by Daniel McCarthy /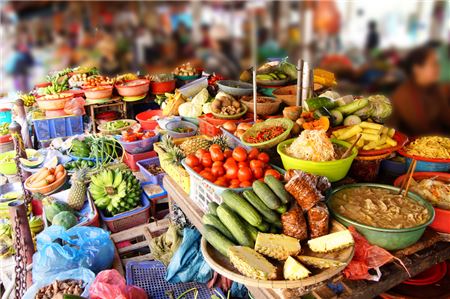 For travel agents with clients who may be apprehensive about traveling solo, Lonely Planet has just the thing to help close the sale.
Lonely Planet released its top trips for solo travel this week, and its list includes 10 cities from around the world that will convince even the most uneasy single traveler that it's time to start exploring solo.
Look to South America for adventure
Agents with clients looking to get their hands dirty exploring jungles or climbing mountains should look to South American destinations that Lonely Planet say are "more conducive to solo travel than you may think."
The travel guide site mentioned the Gringo Trail, which runs throughout most of South American, Central America, and Mexico (though not consecutively) as particularly good for solo travel.
Agents can satisfy adventure-seeking clients by sending them mountain biking down Bolivia's Death Road, surfing in Costa Rica's Manuel Antonio National Park, or climbing in Peru's Machu Picchu.
Look to Southeast Asia for food
While San Sebastian, Spain might be ranked as the Top City for Foodies for 2018, Lonely Planet ranked a country almost 7,000 miles away as the best city for culinary-obsessed solo travelers to visit—Vietnam.
"All over the country, you can mingle with villagers, sample local dishes and sip rice wine in Vietnam's many regional markets, while a myriad of street-food tours and cooking schools foster social environments in major cities," Lonely Planet writes.
One of the top foodie-attractions for solo travelers, Lonely Planet writes, is a trip to Hoi An's Green Bamboo Cooking School, which offers cooking classes for small groups.
Vietnam was named one of the top emerging destinations for 2018 by the United States Tour Operator Association and one of the most popular destinations from Intrepid.
Look to the Northeast for city breaks
Portland, Ore., a city equally known for its breweries and its nature, is Lonely Planet's pick for destination best for a city break.
"Portland has all the cultural advantages of a major metropolis, but the intimacy of a small town," the travel guide writes. Possibly the biggest of those cultural advantages, a world-renowned art scene, includes the Portland Art Museum, the Disjecta Contemporary Art Scene, the Portland Institute of Contemporary Art, the Pearl District, and Adams and Ollman, a one-room exhibition space that is well-known locally.
Aside from art, Lonely Planet also mentions the quirkier elements of Portland, like its museum dedicated to vacuum cleaners and its urban herd of goats, as good reasons to send your solo-client to the city.
Other cities to send solos
For solo self-reflection, Lonely Planet mentions Ubud, Indonesia, a city that offers a number of holistic activities, from yoga to reiki.
For nightlife, there's no place better than Berlin, Germany, a place that Lonely Planet calls "one of the friendliest, most inclusive cities in Europe."
For solo travelers wanting to participate in a group tour, the travel guide recommends East Africa, a place full of bucket-list activities.
For culture, there's no better place than Rome and for a solo stopover, Singapore, a city with one of the world's best public transport systems, is the place to be.