Marriott and Hilton Show Off Their Softer Sides
by Cheryl Rosen /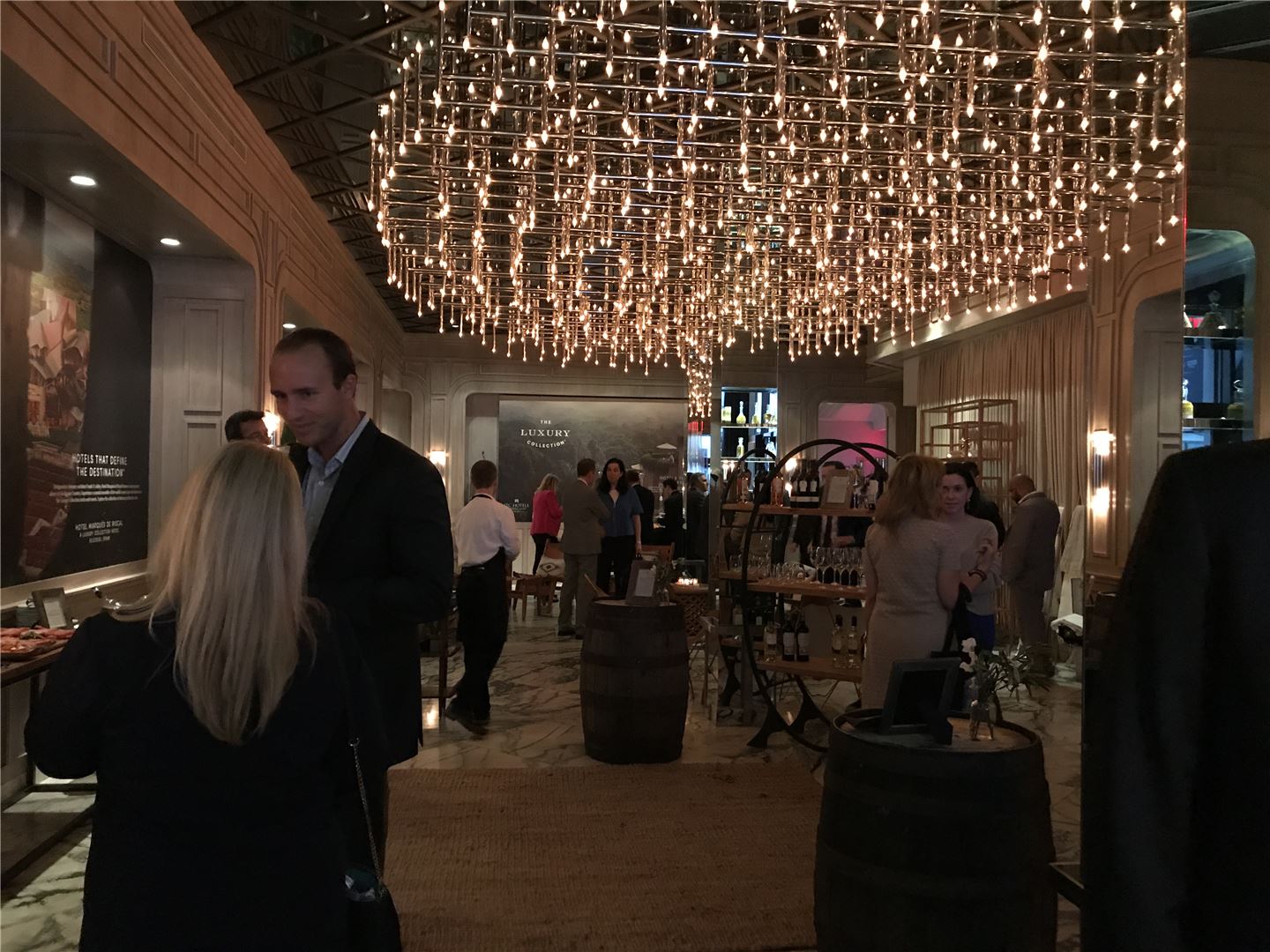 New York – Two big hotel companies showed off their softer sides this week in Manhattan, as Marriott and Hilton both emphasized their "soft brands" at the higher end of the market, where travel agents roam.
At press events around the NYU Hospitality show, Hilton's reception highlighted the Curio Collection and the Tapestry Collection, while Marriott emptied out the Hunt and Fish Club and refit it to show off the tastes and feels of its Autograph, Tribute and Luxury Collections.
All these "collections" are soft brands, groups of independent hotels that operate under their own names and brands, like the Autograph Collection's Algonquin Hotel or the Luxury Collection's Phoenician in Scottsdale. And in an era when travelers are looking for unique and Instagramable moments, all are growing – and reaching out to a travel agent community that has the time and the wherewithal to explain their unique attributes to clients on both the leisure and the corporate sides, executives said.
Marriott's three soft brands are thriving, with over 200 hotels open and expected growth of 50% in the next three years, said Brian Povinelli, who oversees Tribute and Autograph. Two-year-old Tribute, Marriott's newest brand (acquired in the Starwood deal) is known for its "design moments and social spaces." It has 20 open hotels and 14 more in the pipeline, including two in New York, one of them a former candle factory to be known as The Wick. The Luxury Collection has 104 properties and 30 more on the way.
"Travel agents looking to give their customers bespoke experiences are a big part of our plan," Julius Robinson, vice president and global lead of Marriott's Autograph Hotels and the Tribute Portfolio, told TMR. "So many travel agents are loyal to us, and we are huge advocates of the channel. Using these brands is a great way for travel agents to leverage and deliver a value proposition to our mutual customers."
The Autograph Collection is the "fastest growing full service brand ever in the industry," he said, jumping from 0 to 120 in seven years thanks to a focus on "the independent traveler, the 40% of guests who don't want to stay in a Marriott."
Hilton also sees agents as key for soft brands
At the Hilton reception, Mark Nogal, global head of the Curio and Tapestry Collections, told TMR the three-year-old Curio brand has 36 open properties, a number that will grow to 50 or more by the end of the year. Curio Collection by Hilton,Curio Collection by Hilton, which opened its first property outside Sienna, Italy, debuted a golf and spa resort. In North America properties range from 32 beds in Madison CT to 1,000 at The Diplomat in Hollywood, FL, to Puerto Rico's iconic El San Juan, which reopened in February (and incidentally represents a great value right now, Nogal noted).
Tapestry, meanwhile, just opened its first property, Hotel Skyler, in Syracuse, NY, last week in a former synagogue built in the early 1900s.
"What started as kind of a leisure trend with people seeking out independent experiences has grown and is encompassing business travelers as well," Nogal said. "I think the travel agency community, on both the leisure and the corporate sides, will be able to help us, because each hotel is unique and has its own story."
Travel agents understand the different nuances and can match each brand and experience to the customer's needs, he noted. And "in today's world, where travel agents are creating bespoke experiences, they appreciate the fact that when there is no other property quite like yours, the customers will pay what they think the experience is worth – and so there is no rate cap.
"Based on our experience customers are looking for experiences, and the portfolio is strong. People want experiences over things, and that bodes well for all of us."