Media Confusion Again Surrounds Mexico State Department Travel Advisory
by Jessica Montevago /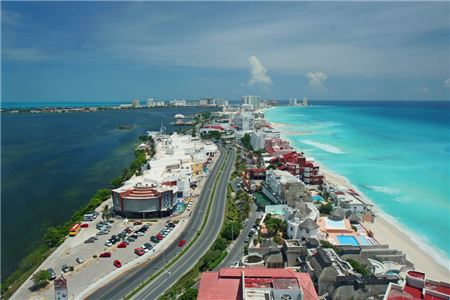 Several news outlets incorrectly reported on Thursday that the United States Department of State (DOS) issued a new travel advisory to Mexico after eight dead bodies were found this week in the popular destination of Cancun.
A DOS official confirmed to Travel Market Report that the only change to the travel advisory for Mexico on Aug. 22 was "due to the continuation of the Security Alert by U.S. Consulate Ciudad Juarez first posted on July 13, and reposted on Aug. 21." Ciudad Juárez is the most populous city in the Mexican state of Chihuahua, located near the Texas border.
No other changes were made.
A Level 2 warning to "exercise increased caution" for Quintana Roo state — which includes the tourist areas of Cancun, Cozumel, Playa del Carmen, Tulum, and the Riviera Maya — was already posted on the State's advisory listing and does not reflect the recent string of murders, as some media reports indicate.
Additionally, the victims were not found near Cancun's resort strip along the coast, where many tourists stay, but rather in remote parts of city.
According to the State Department's website: "Homicides [in Quintana Roo] appeared to be targeted, criminal organization assassinations, turf battles between criminal groups have resulted in violent crime in areas frequented by U.S. citizens. Shooting incidents injuring or killing bystanders have occurred."
Quintana Roo has struggled with safety concerns and negative media coverage as of late, with recent incidents including tainted alcohol and State Department advisories against traveling to the region following a bombing on a Cozumel ferry service.
In an effort to quell worried tourists, the State Department launched an app earlier this year that it says provides 24-hour services to help tourists keep themselves safe. Guest Assist includes links and services for emergencies, extortion and kidnapping, robbery, passport loss or theft, roadside assistance, and even a way to lodge complaints against local tourist service providers.