Northern California's Wine Country Destroyed by Historic Wildfires
by Jessica Montevago /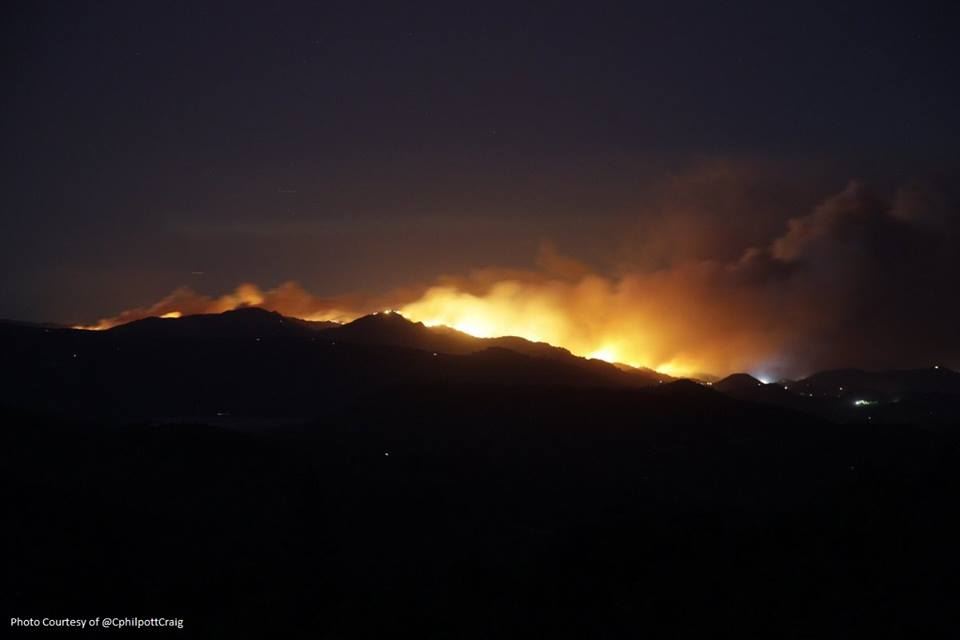 Wildfires raged across more than 100,000 acres of Northern California's wine country, killing at least 17 people and burning hundreds of structures to the ground last weekend.
More than a dozen fires, which began Sunday, moved across nine counties at speeds faster than 50 miles an hour.
The heart of wine country, Napa and Sonoma counties, are some of the worst affected by the fires. The region attracts millions of tourists to its wineries and vineyards each year and generates about $114 billion in annual economic activity, according to the Wine Institute.
The blaze destroyed more than 2,000 homes and businesses, according to California fire officials, forcing tens of thousands of residents to evacuate. The Tubbs fire near Santa Rosa burned more than 35,000 acres, Napa County Supervisor Diane Dillon said during a news conference on Monday. Officials said the other large fire in Napa County, Atlas Peak, has reached 25,000 acres.
Videos posted on social media and news outlets show buildings completely engulfed in flames, including the 250-room Hilton Hotel in Sonoma County.
Santa Rosa's Hilton Sonoma hotel among dozens of burned businesses. #TubbsFire pic.twitter.com/tp8RZebSBw

— Kurtis Alexander (@kurtisalexander) October 9, 2017
At least four wineries in Napa have suffered total or significant losses and nine reported some damage, according to trade association Napa Valley Vintners. A full assessment of the damage may take days, as many owners are unable to get back to their properties as the fires continue to burn. The Visit Napa Valley website has a list of closed and open properties, including hotels, wineries, and restaurants.
"At this time, we are still assessing the specific damage to Sonoma County vineyards as well as to our communities and neighbors. Reports of fire damage to wineries, businesses and homes continue to grow," said Karissa Kruse, president of Sonoma County Winegrowers.
The historic White Rock Vineyards in the southern foothills of the Stag's Leap range reportedly lost its family winery in the fire, which has been owned by the Vandendriessche Family since 1870.
The luxury Fountaingrove Inn in Santa Rosa "fell victim to the devastating fire in Sonoma County," according to a message general manager Justin Hayman posted on Facebook.
In Kenwood, the Chateau St. Jean is currently closed, according to its website. At the center of the Sonoma Valley estate is a two-story, 3550-square-foot historic home built in the 1920s.
In a statement, Marriott International said none of its hotels are currently at risk, "however, some hotels are temporarily not accepting new reservations as a result of poor air quality and/or reduced hotel services."
Other businesses are closed due to fire-related power outages, like the French Laundry restaurant in Yountville, according to its Facebook page.