Norwegian Cruise Line Pushes Norwegian Viva Launch (Again)
by Dori Saltzman /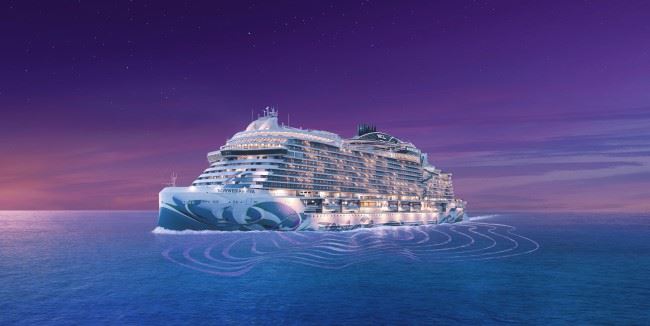 Just two months after announcing that Norwegian Viva would be slightly delayed, Norwegian Cruise Line has had to push the ship's debut back even further.
Once again citing global supply chain constraints, Norwegian Viva, sister to Norwegian Prima, which launches next week, will now debut August 26, 2023, resulting in six cancellations.
In a letter to impacted guests, NCL wrote "Given the global supply chain constraints impacting industries worldwide, including the maritime industry, we must cancel Norwegian Viva's sailings from July 3, 2023 through and including August 17, 2023."
The ship recently reached a construction milestone, floating out at the Fincantieri shipyard near Venice earlier this month. Nevertheless, there is much more work to be done before the ship is ready. Whether it will need to be pushed back yet again remains to be seen. Earlier this year, NCL president Harry Sommer spoke with TMR about the long-term impact a shortage of steel will have on shipbuilding over the next several years.
Impacted guests may move their booking to a comparable sailing onboard Norwegian Getaway and receive a 20% discount on the cruise fare or may cancel for a full refund. Guests, or their travel advisors, have until September 2, 2022 to communicate their desire for a refund to NCL.