Norwegian Cruise Line Rolls Out Top Deck Activities for Bliss
by Marilee Crocker /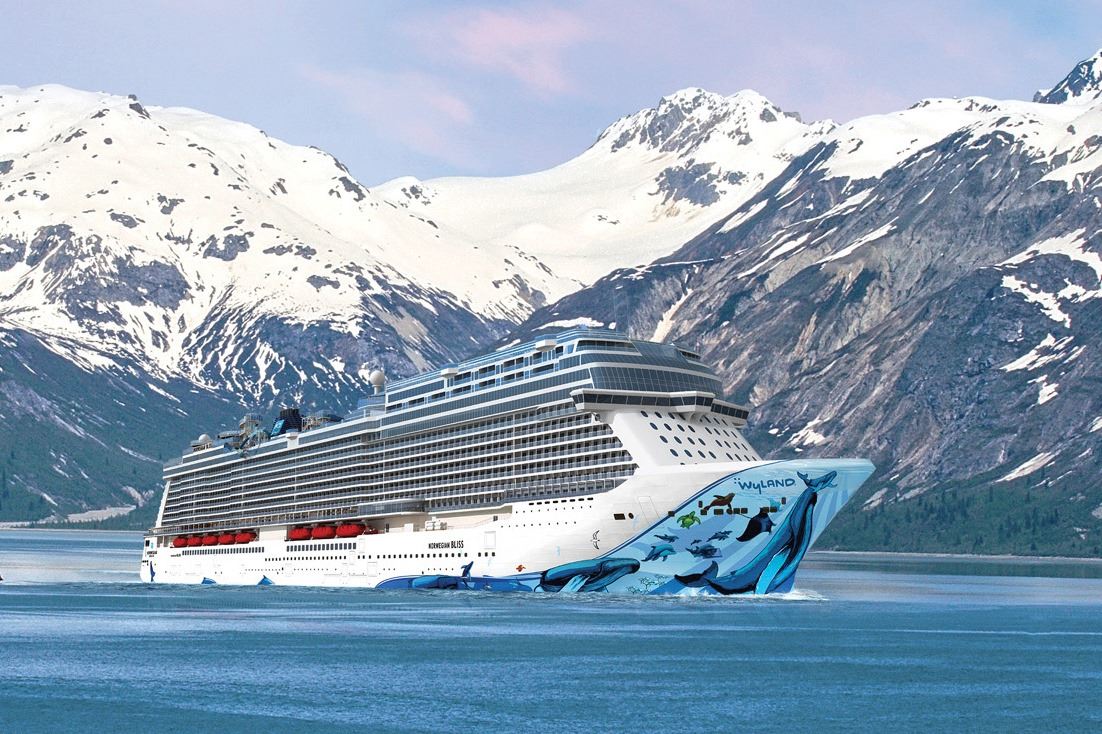 Passengers on Norwegian Cruise Line's new Norwegian Bliss will have the opportunity to race electric cars at speeds up to 30 MPH on the vessel's top deck, that is if they're not busy playing outdoor laser tag. When the newly built Norwegian Bliss enters service in April 2018, its two-level 1,000-foot-long race track will be the largest at sea and the first cruise race track in the North American market, president and CEO Andy Stuart said. (The Norwegian Joy, which serves the China market, has a smaller racetrack.)
The laser tag course, also on the top deck, will feature a Space Station theme and be open for play day and night. In another innovation, the ship's water park will feature a water slide that extends over the side of the ship in a double loop, giving passengers the feeling of flying off the ship.
"We're trying to bring a lot of new innovations, things our guests have never seen, and balance that with the things our guests love," said Stuart, who announced the new activities at Virtuoso Travel Week in Las Vegas on Sunday.
Norwegian Cruise Line is also expanding its dining concepts on the Bliss, which will homeport in Seattle and Miami and sail to Alaska and the Eastern Caribbean.
Q will serve an upscale version of authentic Texas barbeque, a first for the cruise line. Los Lobos, a contemporary Mexican restaurant, will be an expanded version of the Los Lobos Cantina on the Norwegian Dawn. Also new will be Coco's, an a la carte chocolate-themed dessert eatery. The Bliss will also feature the first full Starbucks on a Norwegian vessel.
One of the vessel's cocktail lounges, the A-List Bar, will be named after Stuart, who next year will mark 30 years with Norwegian Cruise Line and whose siblings, wife and children all have names that start with the Letter A.
In another distinction, The Haven, the cruise line's signature private keycard area, will be larger on the Norwegian Bliss than on any other Norwegian vessel and will include a two-story 180-degree lounge.
The choice of staterooms on the Norwegian Bliss will include luxury suites in The Haven, mini-suites, new connecting staterooms for large groups and families, and studios with virtual windows for solo travelers. "We really tried to lift the quality of accommodations," Stuart said.
Entertainment on the Norwegian Bliss will include the musicals Jersey Boys and Happy Hour Prohibition, a Beatles cover band at the Cavern Club and the upscale Social, which offers comedy and dancing.