Norwegian Cruise Lines CEO: Cuba Sailings Have Been A 'Home Run'
by Daniel McCarthy /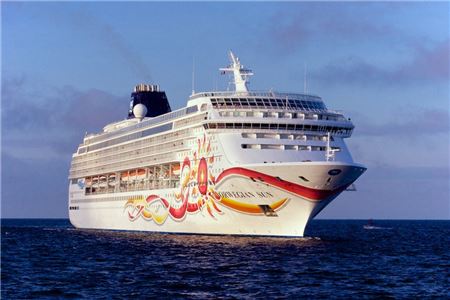 Despite disappointment in some corners of the travel industry about the lack of demand for Cuba, Norwegian Cruise Lines brands have enjoyed a "home run" from their first season of Cuban sailings.
"No new destination has had quite the impact of Cuba," Norwegian Cruise Lines Holdings CEO and president Frank Del Rio said during a conference call discussing the cruise company's quarterly results on Tuesday. "Our voyages to Havana have been a home run."
Norwegian received approval from the government of Cuba to operate Cuban sailings on three of its brands – Norwegian Cruise Line, Oceania Cruises and Regent Seven Seas Cruises – last December.
Since then, Norwegian's Bahamas and Caribbean itineraries with Cuba have done much better than those without it. Del Rio said Norwegian Sky's four-night Cuba itineraries has garnered "very healthy ticket price premiums" compared to the Bahamas-only options.
Those sailings have sold well enough for Norwegian to expand its Cuba offerings. Most recently, it opened up bookings for 2018 sailings on the recently-renovated Norwegian Sun.
During the conference call, Del Rio said Oceania Cruises also has experienced "extraordinarily strong" demand for its Cuban sailings.
The news comes just months after President Trump tightened rules on Americans traveling to Cuba just three years after then-president Obama thawed restrictions.
While the Trump administration promised that new rules would "not disrupt existing transactions," they will make it more difficult for other travel companies to break into the market, giving the cruise industry, which is already largely already integrated into Cuba, a leg up.