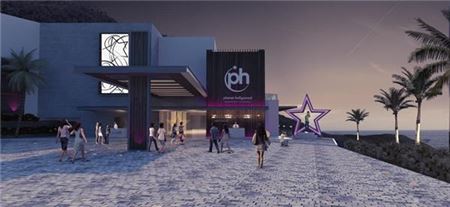 The Planet Hollywood brand will debut its first all-inclusive resort in Costa Rica, after signing a deal with Toronto-based Sunwing Travel Group.
It is one of two planned properties as Planet Hollywood segues into the high-demand luxury, all-inclusive market. Planet Hollywood Beach Resort Costa Rica will open in the fall of 2018; and a Planet Hollywood resort in Cancun is slated to open in late spring of 2019.
Like other Planet Hollywood resorts (there's one in Las Vegas and another in Goa, India), guests will be able to see Hollywood memorabilia, enjoy entertainment-themed facilities, and purchase brand merchandise. The properties will also incorporate technology such as interactive touch-screen digital displays narrating the memorabilia experience and PHTV in-suite and throughout the resort, keeping guests up-to-date with live streaming of events and activities.
Planet Hollywood will leverage "Sunwing Travel Group's proven track record of successfully operating and rapidly expanding premier hotel brands," said Robert Earl, Planet Hollywood's founder and chairman. "This is the perfect opportunity to bring 'fame' a lot closer to all customers."
Sunwing, which will build and operate the new resorts as well as offer management services and franchise opportunities, plans to "establish a dominant position for Planet Hollywood in the luxury accommodation space."
Sunwing Travel Group serves as the hotel management company for Blue Diamond, which includes Royalton Luxury Resorts, Memories Resorts & Spa, and Starfish Hotels & Resorts located across the Caribbean and Mexico. It also operates Sunwing Vacations, Signature Vacations, Sunwing Airlines, SunwingJets, and Vacation Express.