Power Restored at Atlanta's Airport After Major Outage Scrubs 1,200 Flights
by Barbara Peterson /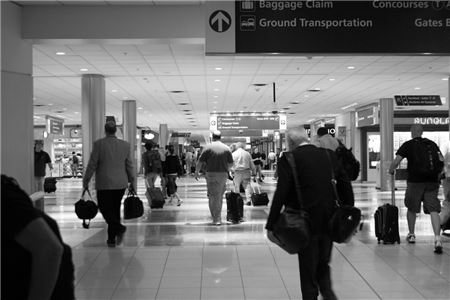 An electrical fire at a local power station brought the nation's busiest airport hub to its knees over the weekend, causing a blackout at Hartsfield-Jackson airport in Atlanta that led to hundreds of flight cancellations. And even after the lights came back on Sunday night, airline officials said the effects were likely to be felt for days.
Because Atlanta is a major connecting hub for air travelers, the meltdown also rippled through the country's transportation network – just as the holiday travel season is getting into high gear.
Delta Air Lines, which is based in Atlanta and carries more than 70 percent of its traffic, canceled 900 flights on Sunday, or most of its regular schedule. It scrubbed an additional 300 flights on Monday.
The carrier said it expected to be back to normal by the end of the day – but it could take much of the week to get crews and planes back in place. And given that flights are packed at this time of year, stranded passengers have fewer options. The airport typically handles some 275,000 passengers a day.
Other airport operations were affected, as well; because Customs and Immigration officials were also in the dark, and could not process arrivals, all incoming international flights to Atlanta were diverted.
The cause of the fire was still undetermined today. The utility company Georgia Power issued a statement saying that a piece of switchgear in an underground electrical facility could have failed, thus setting off the blaze.
This is not the first time that an electrical fire has halted operations at Atlanta. Last year, Delta suffered three days of massive days and cancellations after a small fire knocked out a transformer that supplies power to the airline's vital data center. Airline agents could not check in passengers; flights could not be dispatched; and self-serve kiosks at airports were down. The result: the airline lost $100 million in revenue after canceling 2,000 flights.
Given that previous episode, observers this time expressed astonishment that there was not a functioning backup system that could have rescued the situation. By calling attention to the vulnerabilities in the power supply to one of the biggest airports in the world, the incident may have implications for airport security, as well.