Return to Japan: Intrepid Travel Leads Surge of New Tours
by Bill Fink /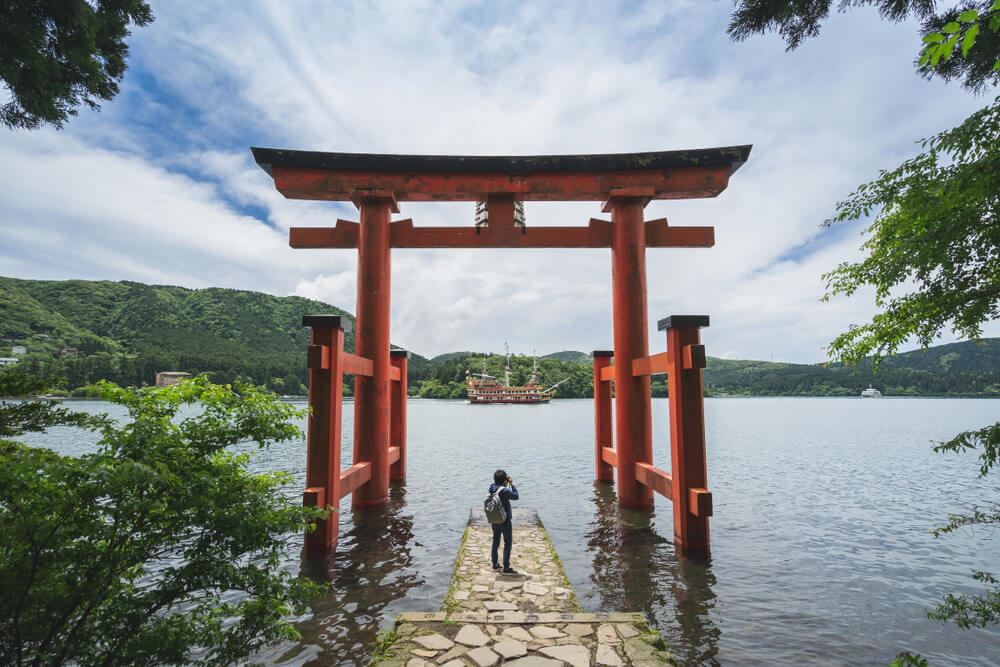 In October 2022, Japan re-opened for unrestricted foreign tourism for the first time in two years since the pandemic closed its borders.
Tour operators like Intrepid Travel are seeing a boom in visitors as pent-up demand is making the country one of the prime destinations for 2023. Intrepid has announced more than 240 Japan trip departures in 2023, according to Kenny Onishi, Intrepid's general manager in Japan.
What should visitors expect on these re-introduced Japan tours, and what tips should travel advisors give customers? I joined one of Intrepid's first Japan tours after the opening, and share below both tour highlights and key learnings from my experience.
What visitors should know about travel to Japan:
No Visa for Americans, but pre-registration is required: Japan has ended the temporary visa requirement for American tourists, but incoming visitors still must pre-register via Visit Japan Web with proof of vaccination or recent test results. Clients (and tour companies) should be advised to check the S. Embassy in Japan website for the latest information.
Japan is historically inexpensive right now. While the dollar has retreated from a recent 30-year high against the yen, current figures of 130 yen to the dollar mean travelers will see in-country prices converting about 25% cheaper than pre-pandemic. That means more affordable shopping, dining, attractions, transport, and lodging. Organized tour prices in dollars have remained steady.
Mask-wearing is still nearly universal in Japan. Visitors should be aware that many shops, hotel lobbies, transport, and attractions continue to require masks for protection against COVID-19, although there is no official government mandate. Most Japanese still wear masks at all times in public, with the exception of dining and some outdoor activities.
Fewer visitors to Japan means now is a great time to visit. Given the continued lack of tourism from China, which normally supplies 60% of total inbound visitors, according to Intrepid's Onishi, Japan's visitor figures are still down. Fewer visitors to tourist attractions, at least for the short to mid-term, means now is a great time to book a trip.
Tour Highlights: Intrepid Travel's Premium Japan Tour
Intrepid Travel, long a leader in Japan tours, has an impressive array of 240 scheduled trip departures on more than a dozen unique itineraries for 2023. The trips run from 8 to 24 days with budget, luxury, cultural immersion, foodie, family, and action-adventure options available.
I joined Intrepid's Premium Japan Tour, a 12-day journey covering the country's cultural and scenic highlights. The "Premium" experience (tours begin at $7435 per person, not including airfare) gives customers a higher level of lodging and dining selections, along with unique experiences like a sushi-making class, and a meditation retreat in a classic Kyoto Zen shrine.
A bilingual local expert-led our tour, bringing our group of eight guests on daily excursions and also giving suggestions and navigation tips for free time activities. Tour sizes are typically 8-12 people, with combinations of both couples and solo travelers.
Our trip began in Tokyo, which is at once the most intimidating and accessible city in Japan. The crowded, sprawling, neon-lit metropolis can be overwhelming on one's own, but is actually highly accessible with its ultra-efficient rail system. Our guide navigated the rainbow spaghetti maps of two dozen different train lines to whisk us around town like VIPs.
The tour's hotel for the first couple of nights was on the upper end of a three-star hotel (typical for the trip), with inclusive breakfast buffets, great views, and nearby access to prime sightseeing locations. Tokyo's famed Asakusa shrine was footsteps away, enabling us to visit early morning to beat the crowds.
The highlight of the Tokyo tour, for me, was the full foodie immersion walking through Tokyo's Tsukiji street markets sampling every manner of freshly prepared seafood followed by a sushi-making class.
The tour took efforts to balance the urban with the rural, taking us to the UNESCO heritage site of the Takayama mountain farming community, with traditional straw A-frame homes set amidst stunning alpine scenery. We also sailed the dazzling blue lake waters in Hakone National Park near snow-peaked Mt. Fuji, feeling as if we were in the middle of a picture postcard.
The trip continued, via the Shinkansen bullet train to Hiroshima, for a sobering history lesson at the Peace Park memorials. The mood was lightened by an exploration of local cuisine and parks.
Kyoto's status as Japan's classical capital makes it an essential stop on any Japan tour. The Intrepid journey concluded there, with visits to centuries-old classic shrines and temples, interspersed with dining on traditional Kaiseki meals that were as tasty as they were artistic.
For first-timers to Japan, Intrepid's Premium Japan Tour hits all the highlights, providing both a breadth and depth of experience to supply visitors with stories to share for years to come. The only downside of such a comprehensive tour is the time spent on transport between locations, with multiple multi-hour train rides required. For clients looking for more depth and less travel, I'd recommend tours with less geographic scope, focused on a specific region. Clients can always return for more!