River Cruises: More than a Worthwhile Niche for Travel Agents
by Kerry Tice /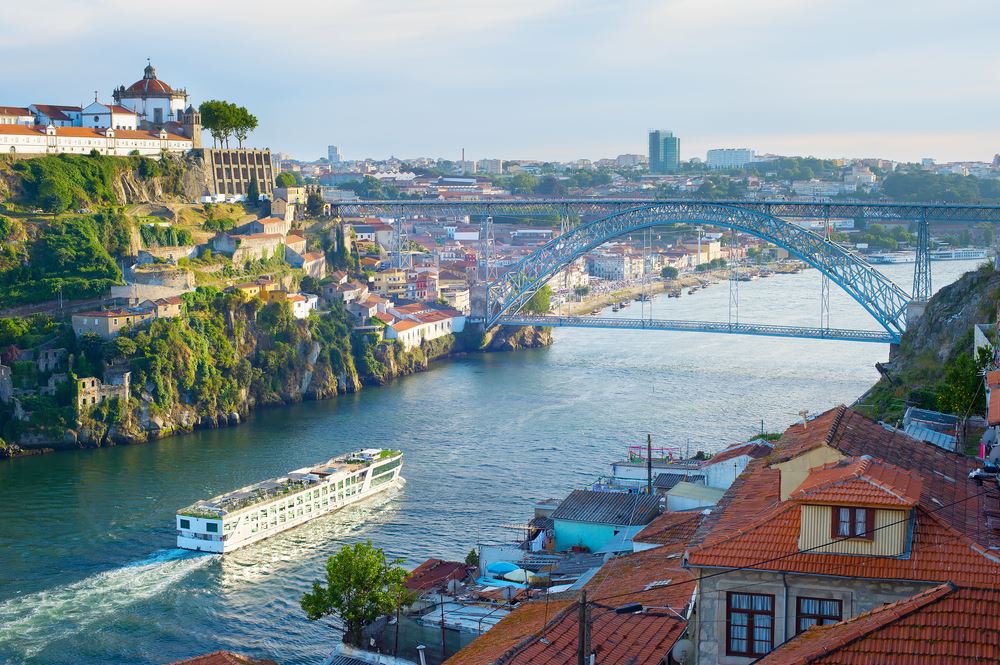 This story is part of TMR's first River Cruise Report Card for Travel Agents, which highlights the agent-policies of top river cruise companies in the market. To view Travel Market Report's River Cruise Report Card for Travel Agents, or to print it out for handy reference, click here.

If your client has never cruised before, a 4-day river cruise can be the ideal way to "sample" the cruise market. If your client is typically an ocean cruiser, why not consider giving them a more intimate option? If your client has always been drawn to land tours but wants something mobile, river cruising could be just the fit. Simple but true: these are the questions river cruise suppliers want travel agents to consider when they're qualifying their clients for their next adventure. And according to industry experts, if you have a database of existing cruise or tour clients, you have river cruise sales potential.
River cruising is hardly new, but if you consider the constant evolution of the ships, product offerings and itineraries that make up this segment, the definition of new takes on a different meaning. That being said, the reasons why people choose to take a river cruise remain steadfast. Simply put, participation in river cruising is easy. It's all-inclusive and hassle-free, allowing clients to truly enjoy the ride instead of worrying about packing and unpacking, vouchers or transfers from here to there. And waking up in a different location every morning doesn't hurt either.
"River cruising has dramatically increased in popularity over the last several years," according to Kristian Anderson, senior vice president of global sales for Uniworld Boutique River Cruises. "It marries the immersive experience of a land package with the mobility of the ocean cruise. If you've got passengers that have been on a land package or an ocean cruise, then you've got clients ready for a river cruise."
Joni Rein, vice president of Emerald Waterways and Scenic USA concurs, for the most part. "While the transition from ocean to river is a natural, it is actually the land resort and tour demographic that is the most likely to purchase a river cruise. The key to determining which of the travel agent's guest is most likely to purchase it would be the adventurous, active and those with a desire to sail the European waters."
For Avalon Waterways Managing Director Terri Burke, it all comes down to an acronym ­ an acronym that just happens to spell RIVER. "'R' stands for Room with a view. The number one reason people want to go on a river cruise is the vistas. All of our staterooms have open-air balconies," said Burke. "'I' is for Immersion. You're in the town center, you only have to unpack once and the immersion in the destination really shows itself in the special-interest cruises. 'V' is for Value. There are less people so there is value in the overall space proposition as well as the value in terms of the all-inclusive tours, entertainment and wine and beer."
Burke continued, "Getting certified to sell river cruises is why 'E' stands for education. And finally, 'R' is for what else but Repeat. Ocean cruises make up 84 percent of onboard guests so if you're a travel agent and you have a very robust list of ocean cruisers, what a great way to get them to repeat again with you by offering them a river cruise."
Domestic river cruising (USA) also compares favorably to international river cruising, with its own unique benefits, pointed out Ted Sykes, president and COO of American Queen Steamboat Company. "There is no long haul air travel through multiple time zones, no foreign language or foreign currency to deal with and on a domestic river cruise, passengers are always within range of quality U.S. medical care."
Knowing which river cruise experience is best suited for your client comes down to education. Almost all of the river cruise suppliers offer training and certification programs to empower travel agents with the tools to sell this product.
"The well-informed travel advisor is his/her client's most valuable asset," said Mary Murrin, North America Account Manager for Tauck River Cruising. Tauck is just one of many suppliers who offer online certification, webinar sales training and access to sales support teams. What's more, once certified, the majority of suppliers will refer consumers on their website to agents who have completed their programs and invite travel agent partners to participate in specially-priced familiarization cruises.
Travel Agents Returns Make Niche Worthwhile
The benefits of a river cruise aren't reserved for just the client. Travel agents can receive robust commission earnings from this segment and guest satisfaction scores typically exceed that of ocean cruising. Rein suggests travel agents capitalize on this segment further by looking to group travelers such as active cyclists, food and wine enthusiasts or the incentive travel market. This has been made easier with the recent introduction of special-interest, discovery and adventure-themed river cruising itineraries that are also helping to dispel the myth that river cruising is reserved for the mature market. In fact, more and more of these suppliers are diversifying their experiences to identify with the interests of all demographics and age groups, and the response has been overwhelming.
Uniworld Boutique River Cruises recently unveiled 'B', its first river cruise ship designed and created to cater to the Millenial generation, ages 21-45. According to Uniworld's Anderson, there is not one place to sit onboard that doesn't have a port for charging your phone. "Shore excursions for this ship have been designed to accommodate the tastes and preferences of Millenials. For example, they go longer into the evening and they start later in the day."
Riviera River Cruises supports the travel agent channel through an agent portal that allows them to book and hold space online 24/7. What's more, the supplier offers lifetime commissions to travel agents who have initiated a sale with them. "Even if the customer comes in direct the second time around, the agent that brought them to us originally will get the commission," said Jana Tvedt, the company's vice president, noting that only working with a different agent would invalidate that contract.
"I think it's a powerful trend that some companies are aggressively marketing to clients directly. We want the travel agent community to know they are an important part of building our business and we are here to support them and not take their clients away."