Should Travel Agents Be Market Experts, or Leave Experiences to Suppliers?
by Richard D'Ambrosio /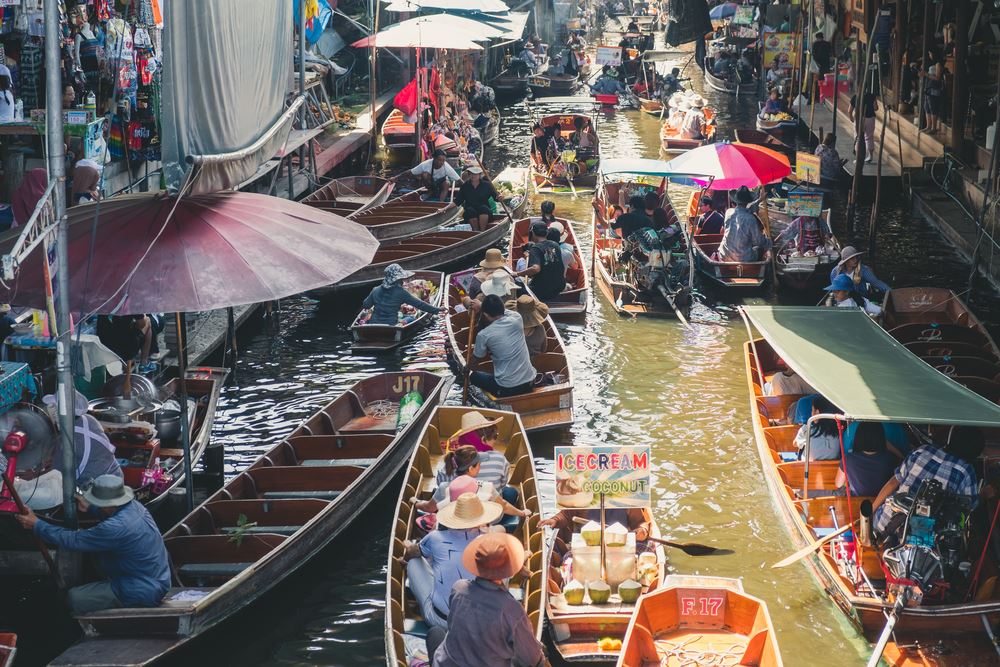 Delivering the ultimate, authentic client experience requires that travel agents source and vet local travel services providers on their own; and leverage resources, from tour operators to destination management companies (DMC) to websites.
Some agents choose to own most of the vetting themselves, even opting to live in the destinations that they want to promote heavily to their clients. Others align with tour operators and DMCs, and outsource the vetting to them almost entirely.
"It really is a blend for me," said Susan Farewell, owner of Farewell Travels in Westport, Connecticut. "For different destinations, I don't trust a DMC. But for a country like Greece, I have enough local contacts."
Farewell has one client who recently asked that for a very special milestone vacation in Italy, he wanted to book an evening with someone who is a "local celebrity," someone not famous to the rest of the world.
"He asked for someone who would be an interesting dinner companion and make for great conversation about something his wife is interested in. We have a really good network in the region, so we can choose from a variety of interests, whether that be culinary, or wine, or someone with expertise in vintage cars."
But for most agents, developing those authentic experiences that set you apart and create those referrals can be extremely difficult and time-consuming. Agents have to allocate time for meeting travel partners at industry conferences and trade shows, taking fam trips, and doing their own research.
"I struggle with making time for going to the trade shows. But I can't sell if I don't visit with contacts or travel to the destination," Farewell said.
Know the in-country activities
"It's incredibly hard," said Bob Gilbert, head of North America sales for Rezdy, a website that sources and markets local activities to travel agents through their website. "You've got invoices, marketing, customer service. How much time do you have in your life? Do you have young kids? If delivering those types of experiences is core to your brand, how do you build a business so you can scale it?"
But, Gilbert said, the return on the investment can be worth it. "The key driver that made a particular traveler select a destination in the first place is what they want to do when they get there," he said. Travel agents "are leaving money on the table if they aren't actively sourcing and selling what their clients will do in-country."
And for destinations just hitting the radar, the challenge can be extremely high. For example, National Geographic Travel recently chose Hara, Ethiopia, as its number one destination for readers to visit.
"Harar hasn't even been on the radar, so it doesn't necessarily have operators in the U.S. to help consumers and agents," said National Geographic's editor-in-chief George Stone.
Marketing should attract suppliers and clients
For some agents, projecting their brand in everything they do can help get them noticed and draw the right suppliers to them. Lila Fox Ermel, who operates her own SmartFlyer agency in New Orleans, was recently approached by a company that offers small-ship cruising in Bali, using traditional wooden pinisi boats.
"A woman from Emerging Destinations emailed me a couple of weeks ago, and said 'hey we represent some cool properties and experiences around the world that I think would fit with what you do from what I know of what you do. I'm going to be in New Orleans. Can I take you out to lunch?'" Fox Ermel said.
"I Googled her/them, and was interested in a few things that I saw in their portfolio, so I said yes. We had lunch in the French Quarter, talked about Bali and Africa and Iceland ... and why fams should never have more than six of the right agents," she said.
"I love finding these nuggets that can't easily be found, so that I can share them with a traveler who they'll fit like a glove."
Wendy Burk, CEO and founder of Cadence Travel in La Jolla, California, said: "We love the saying, 'your vibe attracts your tribe.' It's so mutually beneficial for a client and a supplier to find an agent who believes in the same things and craves the same experiences. What you promise the client and what they actually experience can be two different things, if you're not working with trusted tour suppliers to pull it together."
In the upcoming Part 2 of this series, Travel Market Report will offer ideas on how to outsource experiential travel product development to reliable third parties.