Take a Look at the New Alaska Airlines Star Wars Plane for May the Fourth
by Daniel McCarthy /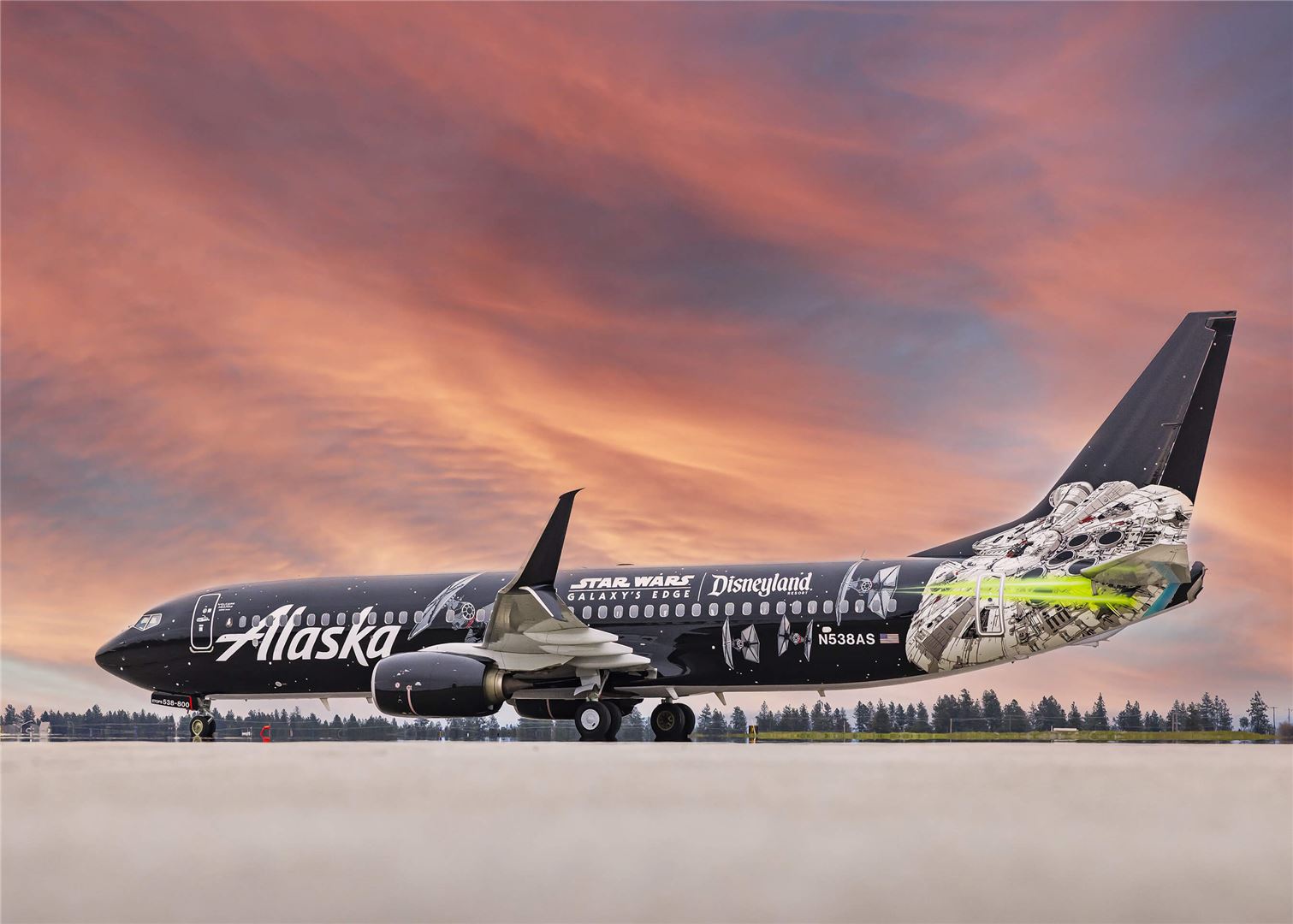 Alaska Airlines is getting into the Spirit for Star Wars Days.
The plane not only celebrates Star Wars Day—May 4th or May the Fourth—but also Disneyland's Star Wars: Galaxy's Edge addition at its California theme park.
Star Wars and Disney fans will recognize characters and images on the plane, including the Millennium Falcon, four TIE fighters, and porgs, the avian creatures that lived on Luke Skywalker's remote island.

Photo: Alaska Airlines
A total of 228 gallons of paint and 540 hours over 27 days went into transforming the aircraft, a big undertaking for the Alaska team. Those hours will not go to waste, either—the plane is scheduled to fly in the Alaska fleet and throughout Alaska's network for at least eight years.
"As part of our strong collaboration, Alaska is proud to combine forces with Disneyland Resort for another magical, special-edition aircraft," said Natalie Bowman, managing director of marketing and advertising for Alaska Airlines.
"The detailed artwork and intricately painted design is out of this world, and our guests, especially lifelong Star Wars fans, will feel instantly transported and eager to land at Star Wars: Galaxy's Edge the moment they see it."
The aircraft's official name is "Star Wars Transport to the Disneyland Resort" with a tail number of N538AS.

Photo: Alaska Airlines