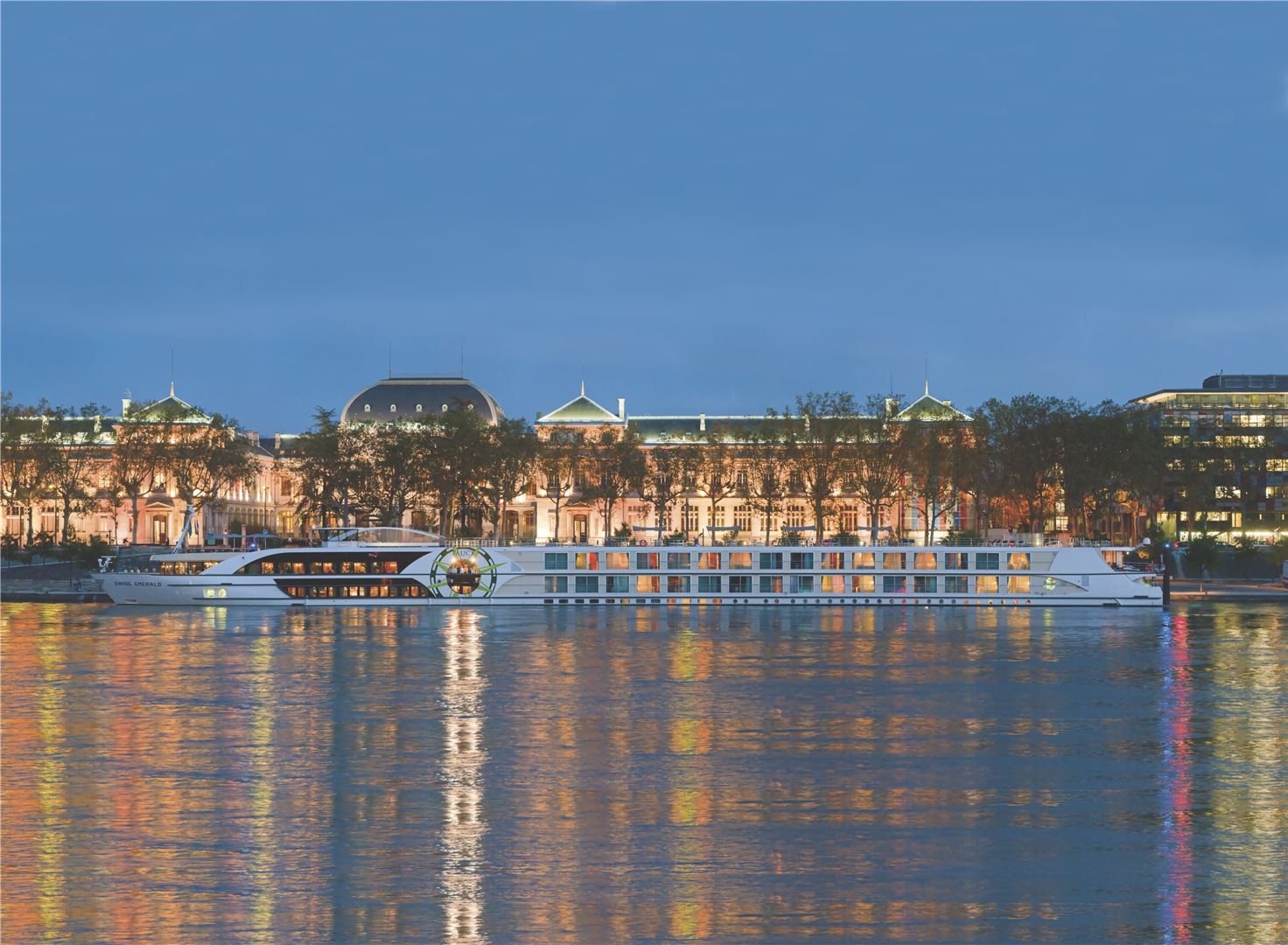 In preparation for the 2018 season, Tauck has announced its European river cruising plans.
The coming year will see the launch of two all-new cruise itineraries, the debut of two radically redesigned ships, and added enhancements to the shore excursions featured fleet-wide.
New for 2018 are itineraries on the Danube and Rhine; the 14-day "Royal Danube, Berlin & Krakow" and the 11-day "Rhine Enchantment, Milan to Amsterdam." Tauck has also merged two of its itineraries on the Rhone, "French Waterways" and "A Taste of France," to form the 10-day "Savoring France: Paris, Lyon & Provence" which includes two nights in Paris and a seven-night Rhone River cruise aboard the company's ms Swiss Emerald riverboat.
Tauck is also ramping up its shore excursions, adding a second option in many locations to give its guests a choice of experiences to better match their interests. For example, guests on Day 5 of the "Blue Danube" itinerary will be able to choose from full-day excursions to two different countries, Salzburg, Austria or Cesky Krumlov in the Czech Republic. (Guests may also opt to remain with the ship in Linz, Austria to explore this medieval town on their own.)
And on the new "Rhine Enchantment" itinerary, guests have their choice of a visit and wine tasting in Riquewihr (one of "The Most Beautiful Villages in France") or a guided bicycle ride in the Black Forest.
Besides debuting new itineraries and enhancing its shore excursions in 2018, Tauck also will complete its two-year initiative to reconfigure half of its riverboat fleet when it welcomes the newly refurbished ms Treasures and ms Esprit into service next year. As TMR previously reported, Tauck has also recently welcomed a new build to its fleet, the ms Sapphire.