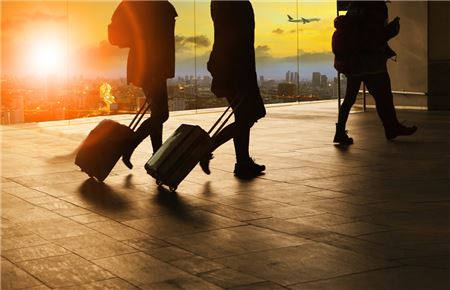 Luxury travel seems to evolve every day, but much of what defines the product and mindset of travelers remains the same, a panel of experts told travel agents at the New York Times Travel Show last week.
"The idea of luxury travel has changed more in the last 15 years, than in the last 100. Today, luxury is personal, individual. Everyone has a different idea of what it is," said Ignacio Maza, executive vice president, Signature Travel Network. "We have to get to know our customers, to know what their passions and interests are. The challenge is how do you create luxury when everyone has a different idea."
"It's incredibly personalized," agreed Navin Sawhney, CEO Americas, Ponant, Luxury Expedition Cruises. "It means giving people the freedom to be themselves in the experience. We may take people up to Greenland on a luxury ship, but then we will give them fishing poles, let them catch something, learn how natives feed themselves. We need to create something they cannot do on their own."
Ted Sykes, president and COO of American Queen Steamboat Company, said agents need to look past the "amenities, fit and finish" of the spaces their travelers will occupy. "Now it is about time. It is a seamless experience, where all the hassles have been taken out of relaxing and getting away."
Luxury has also permeated destinations that previously were considered too remote and difficult to deliver the "fit and finish" Sykes referred to.
"Now, we're saying camping in a tent in the wild of Uganda is a luxury vacation," said Gail Grimmett, president of the Travel Leaders Luxury Brands. "That adds to the complexity for the industry and the traveler. But it also adds to the relevance of the travel agent."
Travel agents, tour operators and others, need to "tell the story of the destinations people want to travel to," said Rick Baron, managing director at Tauck World Discovery, describing how Tauck builds new itineraries by working with local guides who see the compelling narrative that will attract consumers to emerging luxury destinations.
Maza, at Signature Network, agreed. "Travelers are willing to go to the ends of the earth as long as they are guaranteed a unique, authentic experience," he said, noting how 20 years ago, "no one was talking about Bhutan. Now, it's one of the most sought-after destinations."
Luxury tastes demand greater travel agent expertise
Mukul, Nicaragua, is another hot luxury destination your clients might not be aware of yet, Maza said. "In the last three years, it really popped up on the radar. You always have to be looking at the next horizon and asking your clients the right questions. There are places in the Himalayas that take a lot more work for you, but you need to be bold, to surprise the customer," he said.
Baron urged the agents in attendance to use their selling skills for hot destinations, highlighting what he calls "expiration dates."
"Take Cuba, for example," he said. "Tell your clients, 'If you don't go now, you won't ever see the Cuba that you would see today.' Light a flame under them and say you need to go now."
As the luxury consumer's tastes have changed, so has the market, and the boom in brands is confusing them, most of the panelists agreed. This has opened the door for travel agents, who with experience, can help their clients understand what experience will be right for them.
Sell popular destinations but give clients special access
Sawhney and Maza believe that agents can still surprise and delight luxury clients in popular destinations, though it takes some effort.
"Standing in front of a waterfall with a thousand other people and getting hit in the head with a selfie stick isn't luxury," Maza said.
"If your clients want to go to Iceland, you are a travel seller and will have to work twice as hard to send someone in a meaningful way. But there are ways to do Venice that takes them away from the crowds at St. Mark's. Maybe take your clients to a monastery, and spend time with the monk that runs the place. Deliver something very authentic."
"The travel counselor's role is to carefully assess the need of the client," Sawhney said. "Fully understanding the relevancy for true-and-tried destinations like Paris and London. It's about providing special access. Allowing these people the freedom to experience things they couldn't without you."
Maza spoke about something he recently learned about the Peninsula Hotel in Beverly Hills. "If you have a client who might arrive early in the morning, the Peninsula will take you to your room immediately," he said. "That is very customer-centric."
For music lovers, the Park Hyatt hotel in New York City has a partnership with Carnegie Hall, said Maza. "The concierge has an in with the ticket window and can get your clients special tickets, or backstage visits," he said.
"It's a challenge. There has been such an explosion in terms of the number of hotel brands," Maza said. "Rosewood. Jumeirah. Hilton. It's an ocean of brands. In a crowded and confusing field, it's a chance for you to say 'This is what is right for you.'"
Some things remain the same
Despite these changes, said Tauck's Baron, luxury travel will always have an unmistakable foundation of "craftsmanship and flawless execution. In order to really craft something, it takes time."
Sawhney concurred. "After you've hiked through mud and ice, you still want to go to the spa on the ship, rest, sip champagne, and connect with the people you are traveling with."
Maza reminded agents how fine dining remains a distinguishing desire for most luxury travelers. "You need to focus part of your education and expertise on dining. It remains an important component of the luxury travel experience. If you know something special about a hotel's restaurant that might be important to your customers, you're helping create that total luxury experience," he said.
"What isn't going to change are the fundamental drivers, the unforgettable experiences, exceeding expectations. You have to listen hard to understand those expectations. Dynamic companies are constantly reinventing ourselves," Baron at Tauck said.