The TSA Hits Its Highest Checkpoint Volume Since February 2020
by Daniel McCarthy /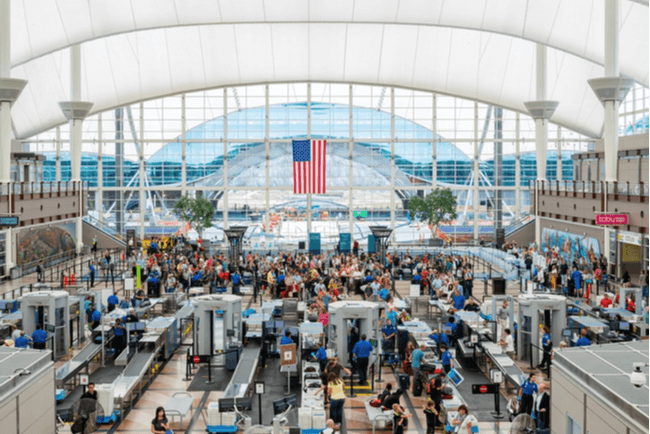 On Sunday, June 26, the Transportation Security Administration (TSA) screened 2,462,097 passengers, its most passengers since the start of the pandemic.
The number is 13.5% higher than the same day in 2021 (2,167,380) and close to 300% higher than the same day in 2020 (633,810), proving just how much the industry has recovered from the pandemic.
However, the number is still lagging the travel industry's record in 2019, which saw 2,632,030 people travel through checkpoints on the same day, 6.45% higher than this year.
The news comes as the travel industry prepares for an expected busy summer travel season, with the dropping of the U.S. inbound testing requirement combined with high consumer demand, creating a perfect storm.
Those factors, combined with staffing issues perpetuating across the industry, have already caused some chaos at airports in the U.S. and elsewhere.
Last month, reports of hour-long waits at security at Toronto's Pearson Airport, which persisted into June, caused chaos for travelers. Cancellations and delays last weekend got so bad at several U.S. airports that USA Today called it "Travel Armageddon." And American Airlines said this week that it was ending some services to regional airports in Iowa, New York, and Ohio starting in September because of a pilot shortage.
Travel industry voices last week in Washington D.C. for ASTA's Legislative Day spoke about what is happening at airports and across the sector, and what consumers, and travel advisors, can do to minimize pain ahead of the busy summer travel season.
"We can be incredibly empathetic but there is this idea that the airline industry did receive $56 billion worth of aid," Virtuoso's Matthew Upchurch said. "There is some accountability to be had."
"I'd like to coin a new acronym W-T-H-I-E—where the hell is everyone?" Marc Casto, a senior vice president for Flight Centre U.S. and ASTA chairperson said on Tuesday.
He added that some of the more needed jobs in the industry are the ones that need training, so "it's going to take quite some time to reconcile that. We can't grab someone off the street and put them in front of the plane."