The Travel Corporation Gives Back to the Destinations It Visits
by Jessica Montevago /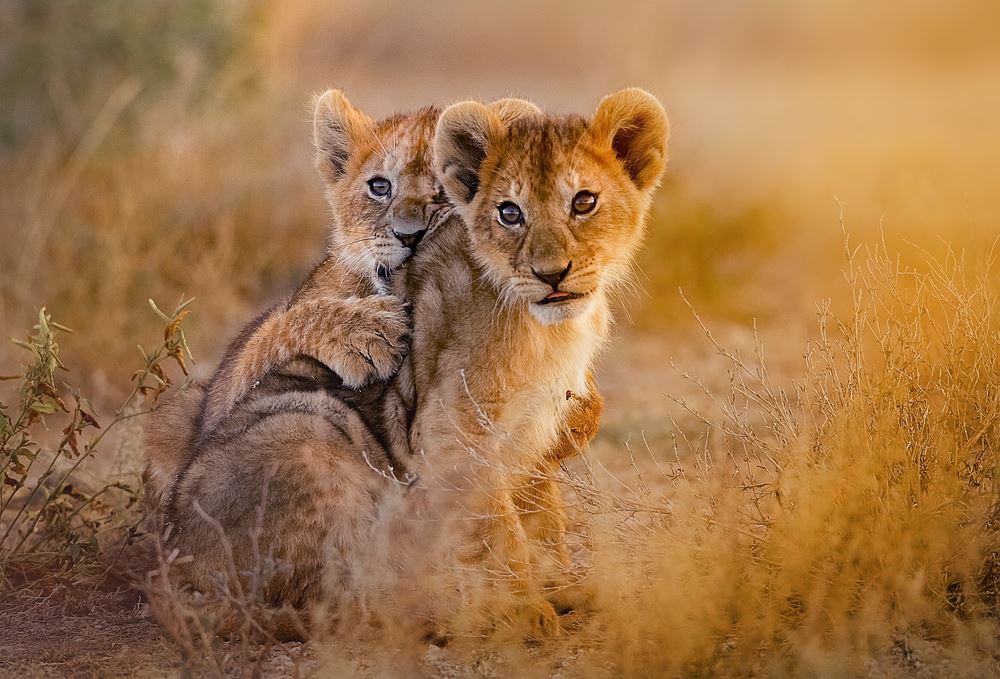 Travel Market Report spoke with Brett Tollman, chief executive of The Travel Corporation – operator of brands including Trafalgar, Insight Vacations, and Luxury Gold – about the company's TreadRight Foundation, a not-for-profit working to encourage sustainable tourism development through conservation, leadership and support for communities. To date, TreadRight has supported some 50 sustainable tourism projects worldwide.
What prompted the wildlife initiative? How is the TTC partnering with the Wildlife Conservation Society's Big Cats Fund?
BT: The Travel Corporation's (TTC) family of brands had been helping to support a number of wildlife-related partners on a variety of projects. We wanted to bring a more cohesive approach to our conservation and sustainability projects. With that goal in mind, we launched the TreadRight Wildlife Initiative in 2014, which allowed us to bring our wildlife project partners together with a shared vision and a collective objective: ensuring our planet's most at-risk wildlife populations are protected.
Throughout the first few years of the TreadRight Wildlife Initiative we focused on supporting elephant and rhino conservation efforts. In 2018, we looked to expand our scope to include big cats, provided we found the right partner.
With long-term programs in 55 landscapes and 28 countries across Africa, Asia, and Latin America that have demonstrated success over decades of conservation, we recognized in WCS a global leader in big cat conservation. Their goal is in line with that of the TreadRight Wildlife Initiative, working to stabilize and recover populations of tigers, lions, cheetahs, leopards, snow leopards, jaguars, and clouded leopards in important strong holds across their ranges.
Through the partnership, TreadRight is helping to support WCS's Big Cat Fund, which was established to support WCS's global endeavors to save big cats.
What specific actions does the Wildlife initiative implement?
BT: As a family of travel brands, we recognize that what we are experts at is delivering transformative travel experiences. When it comes to conservation and sustainability, we turn to our partners for their expertise in that space. The TreadRight Wildlife Initiative delivers support through grants to our partners, who then deliver on specific actions in wildlife conservation.
Examples of this include TreadRight's purchase of the TreadRight Bat Hawk, a light-weight aircraft used for rhino anti-poaching operations, for the Wilderness Foundation Africa; building a permanent Enforcement Training classroom at the Elephant Conservation and Care Centre in Mathura for Wildlife SOS – India; supporting the placement of livestock guarding dogs with local farmers with The Cape Leopard Trust and Cheetah Outreach; and helping to deliver reduction demand multimedia campaigns with our past partners at WildAid.
What other initiatives are you passionate about?
BT: While we work to give back and deliver sustainable actions across a spectrum of themes, our two lead initiatives are the Wildlife Initiative and the Heritage Initiative. The Heritage Initiative also brings together TTC's family of brands under one banner to further our commitment to the people and the places we visit. Through a unique partnership delivered in part with the Artisan Alliance, TreadRight has created a small grants program to support artisans engaged in the creation of culturally significant products.
To date, the TreadRight Heritage Initiative has delivered small grants to artisan enterprises in Peru, Italy, Greece, Canada, Jordan, and Laos.
How can travel agents help?
BT: Travel agents can help by asking their clients if traveling with a responsible and sustainable company is important to them as they make their travel choices. Some travelers simply don't think about this choice as they book travel, but that's often times because they have not been presented with the question. Travel agents are the front line when it comes to presenting travelers with the choice to travel responsibly.