Toronto Pearson Airport Places 'Hard Cap' on Spring, Summer Departures
by Daniel McCarthy /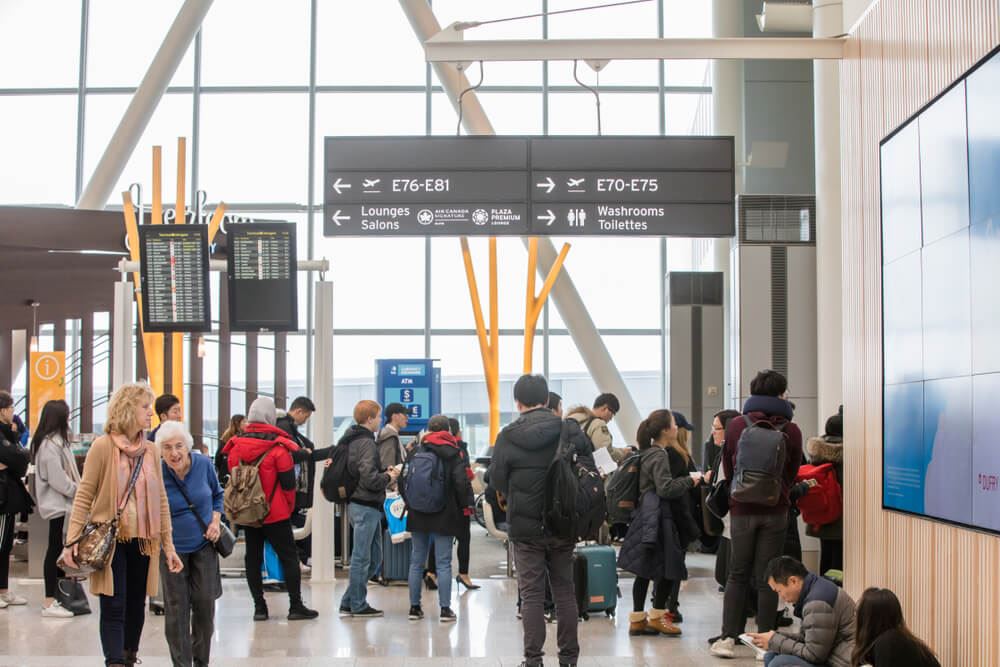 In order to better deal with flight disruptions during some peak travel times, Toronto Pearson Airport is planning on placing a hard cap on the number of flights arriving or departing during the spring and summer travel seasons.
The Greater Toronto Airports Authority (GTAA), which operates Toronto Pearson, said this week that it will place "hard limits" on the number of flights that can arrive or depart in any given hour, along with the number of passengers that can arrive internationally or depart to the U.S. through each terminal in any given hour.
According to reports, the GTAA is hoping that those limits will help Toronto Pearson, and other Canadian airports, avoid the issues that plagued the Canadian travel ecosystem last summer, which were mainly delays, lost baggage, and cancellations, including hour-long waits at security that persisted into June.
The plan to limit flights was first revealed to Canadian carriers last summer—Air Canada, for instance, said it was first advised of the plans in August 2022, and designed its 2023 schedule with those limitations in mind.
The airline said it "subsequently received information about GTAA's plans for summer 2023 and similarly designed this coming summer's schedule to meet those parameters."
"It is Air Canada's policy to work with its industry partners to meet the requirements of airports and other third parties to drive operational improvements and support the smooth running of Canada's air transport system. This includes, as in this case, adapting its schedule as required to ensure operational stability, and is a normal process," it said in a statement this week.