TripAdvisor Accused of Deleting Negative Accounts of Mexican Resorts
by Daniel McCarthy /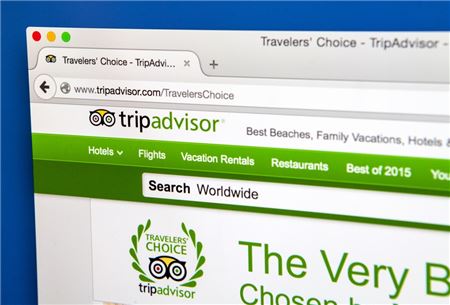 A report in the Milwaukee Journal Sentinel on Wednesday accused travel booking website TripAdvisor of deleting more than a dozen comments left on its website about personal accounts of rape and injuries at Mexican resorts.
According to the Journal Sentinel, posts that included stories of tainted alcohol, assault by resort staff, and other injuries at some Mexican resorts were taken down and replaced by TripAdvisor with various reasons for the deletions.
"It's important that anyone who suspects foul play or illegal activity contact the local authorities rather than use a review platform as their primary way to share their experience," TripAdvisor said in a statement to the newspaper.
It's not uncommon for inappropriate comments to disappear from TripAdvisor—the website will remove reviews that have been heavily down voted by its most active users. TripAdvisor told the newspaper that it also has the right to delete comments if they constitute "hearsay." But it's not clear that was the case with all of the deleted comments.
One post that described the assault of a 35-year-old woman by a security guard at Iberostar in Playa Del Carmen was deleted because it violated "family friendly" rules, TripAdvisor told the newspaper.
The 2010 comment was republished seven years later, but was buried deep in one of the website's forums.
Another account of the sexual assault of a 34-year-old woman from Wisconsin after alleged tainted alcohol consumption, which was corroborated by the Journal Sentinel through receipts, email, and phone records, was removed because it was "hearsay," TripAdvisor said.
According to the newspaper, TripAdvisor gets commission on bookings made through its site or when its users click banner ads on its website, though it told the Journal Sentinel that its user review business is kept completely separate from its booking engine.