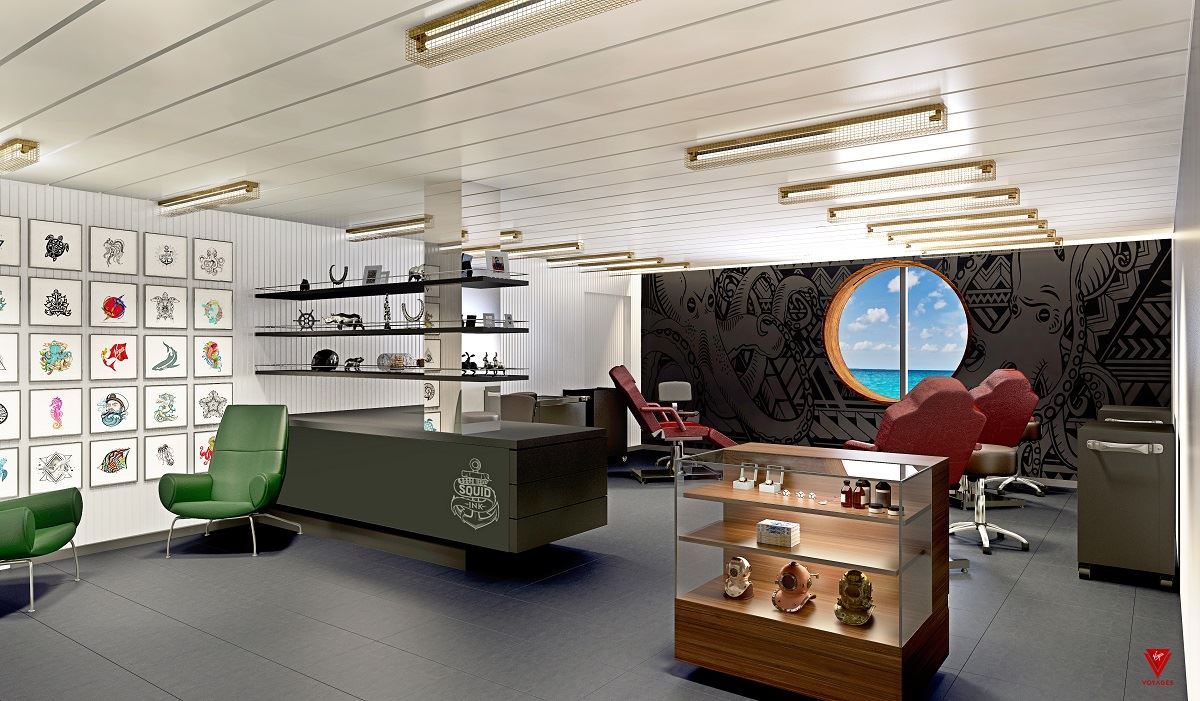 When Virgin debuts its first ship, Scarlet Lady, in 2020, it will do so with the first ever tattoo studio at sea.
Through a partnership with World Famous Tattoo Ink, Virgin is installing two full time tattoo artists onboard Scarlet Lady, at a location called Squid Ink.
"Tattooing is a time-honored seafaring tradition, and we're continuing that legacy with rock and roll style by bringing some of the best ink artists to sea," said Tom McAlpin, president and chief executive officer for Virgin Voyages.
While Virgin hasn't revealed the artists yet, it did promise that a number of celebrity artists will spend some time onboard, including Spike TV's Ink Master star Sarah Miller, Arlo DiCristina, and Jime Litwalk.
To celebrate the partnership, Virgin is offering 100 free nautical-inspired micro tattoos at Soho Ink in Manhattan this weekend.
The Scarlet Lady is currently in construction in drydock, with sections being added as the cruise line looks toward its official debut on the water, currently scheduled for 2020.
Virgin will soon celebrate the steel cutting for its second ship, which is due for delivery in 2021.