United Airlines to Launch Tools for Wheelchair-Friendly Flights
by Daniel McCarthy /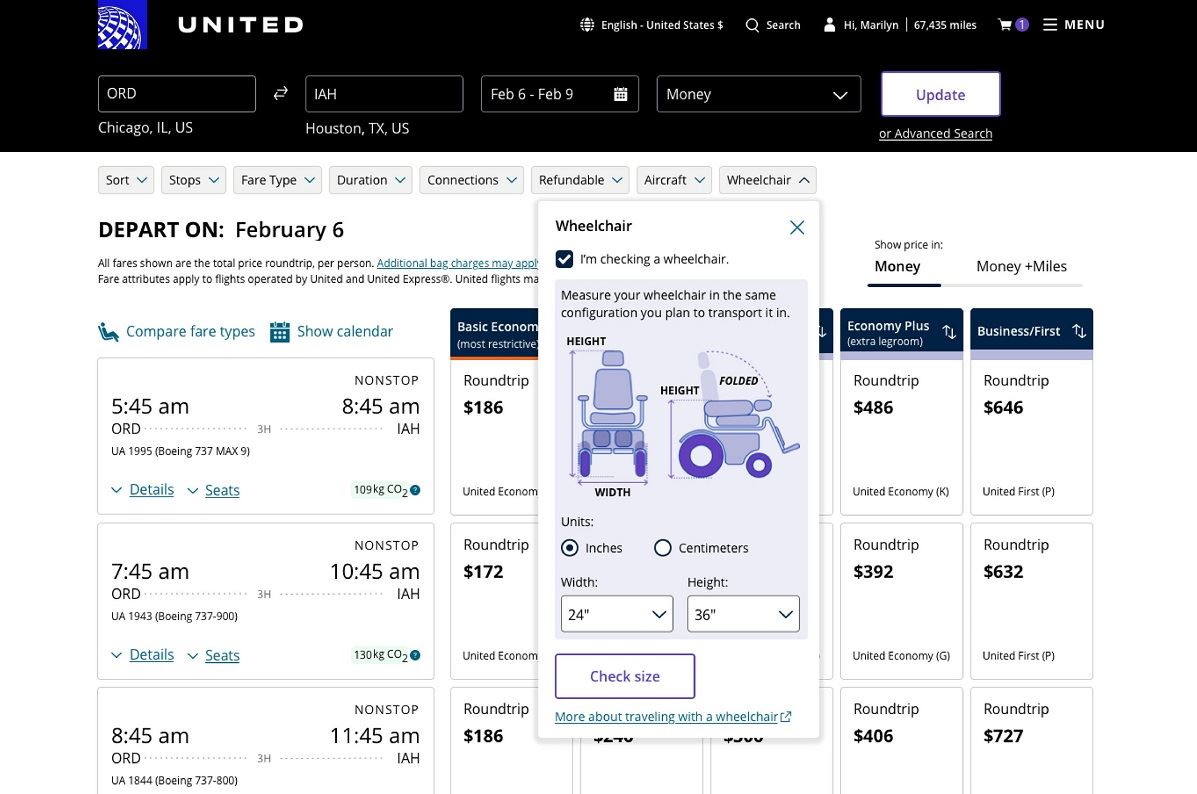 United Airlines is making it easier for wheelchair users to book travel and fly.
By early next year, United is promising new tools on its website that will alert wheelchair users to which aircraft can accommodate different-sized wheelchairs. It also says it will refund the fare difference if a higher-fare flight is needed to accommodate a specific wheelchair size.
"By offering customers an easy way to know if their personal wheelchair fits on a particular airplane, we can give them the peace of mind they deserve when they fly with us," said Linda Jojo, Executive Vice President and Chief Customer Officer for United. "Plus, collecting this information ahead of time ensures our team can handle these special items with proper care and attention."
The tools will allow wheelchair users to input their own specific dimensions into the flight search and then prioritize options with cargo fold doors large enough to accommodate them. If only higher-fare flights are available, United will allow them to complete a short form after they've traveled and received the difference in fare after review.
At the same time, United is getting ready to launch a six-month pilot program at George Bush Houston Intercontinental Airport that will gather data on ways to better accommodate wheelchair users. United is partnering with its Accessible Travel Advisory Board on the program, the goal of which is to see how United can do better in the event that a passenger's wheelchair is damaged or delayed while traveling.